Shangri-La Hotel, Jakarta invites guests to celebrate the joy of the miraculous Christmas season throughout December 2019.
Guests can experience authentic serenity through a series of exceptionally well-crafted holiday programmes, delightful festive hampers, splendid hotel decorations, and luscious dining menus.
Christmas
Inspired by a Celestite crystal that resembles calmness and uplifted spirits, Shangri-La Hotel, Jakarta will be transformed with an array of exquisite decorations in white, silver, and crystal ornaments. Guests will be astounded with the view, starting from the entrance, which will sparkle with silver and white adornments in between the doors, followed by a beautiful mini iceberg with polygonal-shaped penguins made from acrylic mirror at the main lobby.
To highlight the Christmas celebrations this year, two giant, polygonal-shaped penguins made from acrylic mirror, and two Christmas trees adorned with silver and crystal ornaments, will stand elegantly in the Lobby Lounge.
Moving on to areas in front of SATOO, is a background with enormous crystal-like wings with white Christmas trees and branches, making it the best view to capture beautiful moments with loved ones.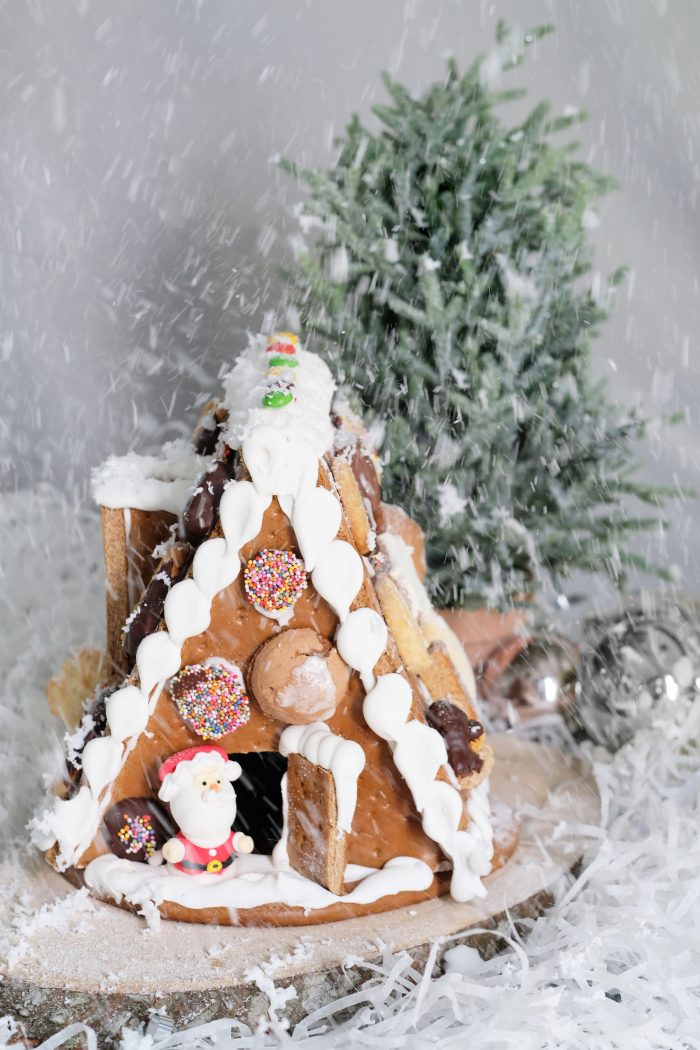 The hotel invites guests to taste the exceptional, most aniticipated, dining series prepared by SATOO's culinary team. Diners can indulge in festive creations, such as beef fillet Wellington, classic roast turkey with herb stuffing and old-fashioned gravy, roast rack of lamb with redcurrant juice, and slow-cooked short ribs with gremolata. Authentic Christmas baked goods, such as Stollen and gingerbread, will be featured, including a wide range of delightful homemade sweets.
These exclusive dining offers will be available on 24th and 25th December 2019. SATOO's Christmas Eve special buffet dinner starts at Rp698,000++ per person. JIA offers an exquisite all-you-can-eat dim sum along with favourite Chinese dishes at Rp428,000++. SATOO's Christmas day brunch is priced from Rp658,000 ++ and Rosso's starts at Rp698,000 ++ per person. Furthermore, Shangri-La Hotel, Jakarta presents a Christmas choir composed of the Fortunate Kids Choir to enchant guests with harmonious Christmas carols. Last, but not least, Santa Claus will grace us with his presence on Christmas Eve and Christmas Day.
The hotel invites guests to enjoy its sumptuous Christmas afternoon tea starting from 1st December 2019 to 1st January 2020. The Lobby Lounge is the perfect place to treat loved ones to these delicacies and share special moments with a flavourful sip of tea while listening to melodious instrumental performances. The festive afternoon tea starts at Rp258,000 ++ per set.
To spread joy, Shangri-La Hotel, Jakarta has prepared a wide variety of heavenly themed Christmas hampers. The hampers come in three elegant preferences: Sapphire, Aquamarine
and Crystal. Available in various sizes and including well-made signature pastry goods, such as double chocolate cookies, praline rings, cinnamon heart cookies, gingerbread cookies, Kokos macaron, and chocolate pralines, wholeheartedly made by the hotel's best pastry team. These special hampers are available to order from SATOO Deli from 11th November to 31st December 2019. Prices start at Rp485,000+.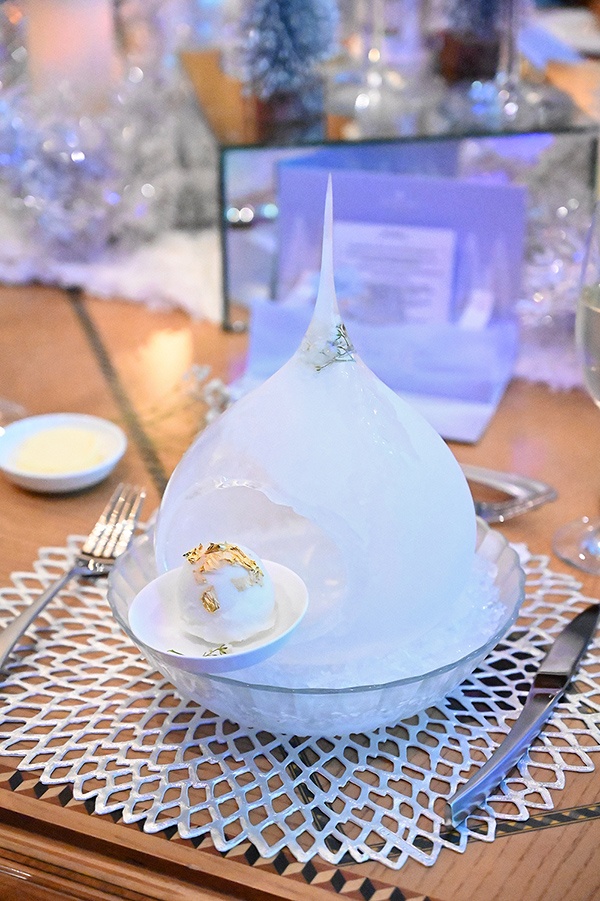 Thanksgiving
SATOO restaurant also provides special dishes for Thanksgiving. "Bring the Turkey Home" is a great way for guests to celebrate the festive season without having to do all the cooking. Guests can take away a delicious whole turkey with cranberry sauce, mashed potatoes, potato wedges, mixed vegetables, and giblet gravy for only Rp2,500,000 nett. It is available from 19th November to 31st December 2019. SATOO will also present a Thanksgiving Dinner Buffet on 28th November 2019 at Rp458,000++ per person.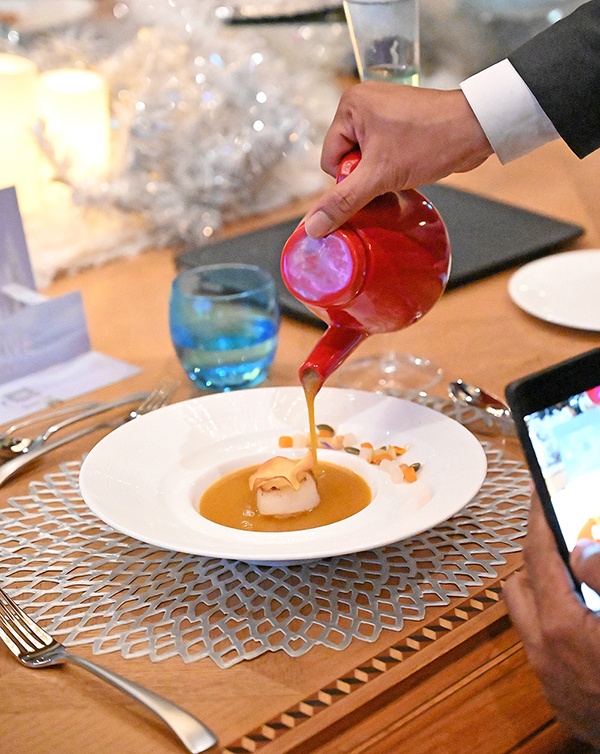 New Year's Eve
Shangri-La Hotel, Jakarta invites guests to share the excitement together with a special family-oriented New Year's Eve celebration at Lobby Lounge. Starting from 8pm until the midnight countdown, a list of fascinating activities are available to accompany families in welcoming in the New Year. There will be live entertainment at Lobby Lounge, and guests are invited to gather with the crowd and toast the beginning of the New Year. All restaurant and hotel guests are invited take part in this celebration. Guests are also invited to dance the night away to the live band entertainment and DJ performance at B.A.T.S. from 8pm until 3am.
The core of the New Year's Eve dining will be at SATOO and Rosso. Guests can indulge in the sumptuous buffet delicacies, specially created by the talented culinary team for the New Year's Eve celebration. The New Year's Eve buffet at SATOO will feature roasted giant beef leg, pan-seared foie gras, salmon Wellington, and premium fresh seafood ranging from tiger prawns, mussels, and clams alongside a wide variety of sumptuous homemade pastries. Prices start at Rp908,000++.
Rosso will present a luscious Italian buffet with special holiday delights, such as Champagne risotto and scallops, beef tenderloin and Porcini mushroom ragout, grilled rack of lamb and four cheese polenta. Prices start at Rp988,000++.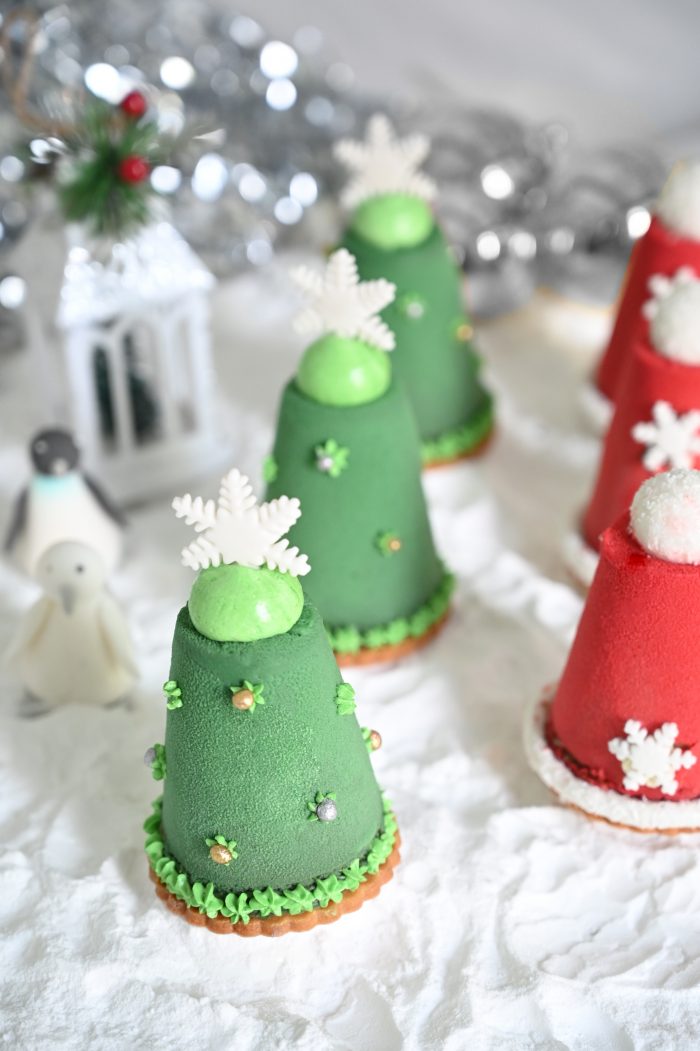 New Year's Day
To start the New Year with a new spirit, SATOO, JIA, and Rosso's culinary teams present a New Year brunch feast for those who prefer to gather in the bright of New Year's Day. The fascinating dishes are priced at Rp508,000++ at SATOO, Rp428,000++ at JIA, and starting at Rp588,000++ at Rosso.
Holiday
The hotel also offers an ultimate holiday package to let guests celebrate the season's joy with their loved ones. The Heavenly Seasons packages are available from 13th December 2019 until 5th January 2020. Room packages starting from US$110++ per room per night. The package features a special, 30 per cent saving on spa treatments and dining at all of the hotel's restaurants.
For more information and to make reservations, guests can call (62 21) 2922 9999, send an email to [email protected] or access the website at http://www.shangrila.com/jakarta/.
Shangri-La Hotels and Resorts, an iconic flagship brand of the Shangri-La Group, currently operates over 80 deluxe hotels and resorts with a room inventory of over 35,000. Renowned for its distinctive Asian hospitality, the company has properties in destinations such as Australia, Canada, Mainland China, Hong Kong SAR and Taiwan, Fiji, France, India, Indonesia, Japan, Malaysia, Maldives, Mauritius, Mongolia, Myanmar, Philippines, Singapore, Sri Lanka, Sultanate of Oman, Thailand, Turkey, the United Arab Emirates, and the United Kingdom. The group's award-winning Golden Circle loyalty programme extends to all properties of Shangri-La Hotels and Resorts worldwide. For more information, visit www.shangri-la.com.