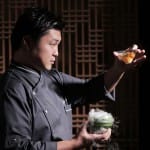 The premium Japanese restaurant OKU opens today, April 1, at Hotel Indonesia Kempinski Jakarta. The dining venue, helmed by Chef Kazumasa Yazawa, offers a modern take on Japanese cuisine while also keeping its traditional flair. Chef Kazumasa Yazawa, better known as Chef Kaz, intends to bring life and a story to the dishes served, in line with the Japanese culture.
"In Japanese culture, we believe that we take the spirits and souls from the ingredients' origins and use them to replenish ourselves, so we are giving honour and gratitude to the organisms that originally housed those spirits."
The name OKU represents the culinary journey that diners will have the chance to embark on, as it refers to the layers of an onion. Resonating with this, the restaurant wishes to please guests with multiple layers of meaning and experiences, and offers them new ways to approach innovative dishes.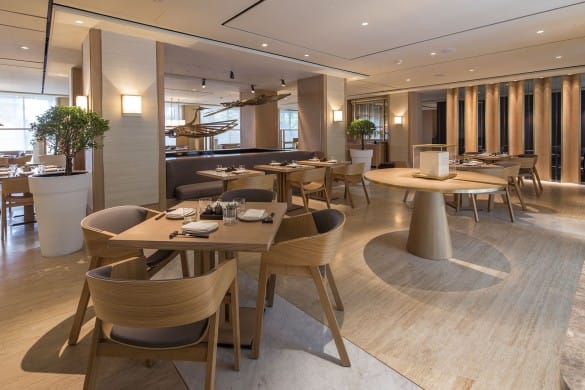 Chef Kaz was previously the Executive Chef at the Japanese restaurant Izy Dining Restaurant and Bar in Singapore and oversaw the award-winning Waku Ghin Restaurant at the Marina Bay Sands. With a wealth of experience under his belt, he aims to embed his cooking philosophy into his dishes.
"My cooking philosophy is simple: all of my creations are made with absolute respect towards all the products and ingredients that are used."
OKU will certainly be a valuable addition to Jakarta's dining scene, as General Manager of Hotel Indonesia Kempinski Alex Pichel says, "We firmly believe that this is the only true Japanese dining experience in Central Jakarta that caters for both business and leisure, and we look forward to welcoming hotel guests and discerning local diners to the restaurant."
OKU
Jl. M.H. Thamrin No.1, RT.1/RW.5, Menteng, Kec. Menteng, Kota Jakarta Pusat, Daerah Khusus Ibukota Jakarta 10310