Raffles Jakarta is the place to start the perfect Sunday with a delectable and exquisite brunch.
Available from 12pm to 3:30pm at Arts Café by Raffles, the virtual tableau of art and cuisine is sure to whet your appetite with its artful palette of sights, sounds, textures and aromas from open kitchens that create a delightful sensory experience.
The city of Jakarta may be fondly remembered by expats as one of the best places on Earth to enjoy Sunday brunch, with the myriad of restaurants and hotels that it offers certainly outnumbering the decent outdoor parks and recreational spaces that most people usually enjoy during a weekend. The dilemma though is which one brunch spot to choose. Most of the discerning diners I know – myself included – create a list of important basic elements for consideration. And as we are creatures of habit, we tend to stick to that one spot.
What's on my list, you ask? First and most importantly, brunch has to offer quality: the freshest premium ingredients (think lobster, crab, oysters, fish for sushi and sashimi), masterful prime meats and roasts, artfully crafted and intricate pastries and desserts. Second, brunch needs to be boozy. It's just not the same without the free-flowing drinks. And as we all know Sunday mornings are car-free on the one major artery cutting through the middle of the city, brunch must be conveniently timed and situated in a part of the city where all of your friends and family can easily travel to and from. We spend way too much time midweek sitting in cars. Who wants to do it on their day off?
I've had my fair share of Sunday brunches around town, and there have been only one or two that were satisfactory. Not one place has stepped out as exceptional in all three areas. And certainly none had gone over and beyond the requisites to truly impress me with the value, service, style and distinctive qualities that make it extraordinary until I experienced the Sunday brunch at Arts Café at the Raffles Hotel.
Without a doubt, it was an exceptional experience.
From the moment we walked into the dining room, my family and I were enveloped in personalized luxury and class usually reserved for fine à-la-carte dining. The service is unmatched. Each server I encountered spoke brilliant English and guests are provided butler-type service as soon as you sit down at the table. Plates were cleared as soon as I rose for another pass, drinks were politely and consistently refilled. My daughter was given special attention with crayons and colouring sheets to draw her attention when it wasn't completely focused on dining. Our head server even asked the kitchen to make a special mie goreng for her when she opined about noodles.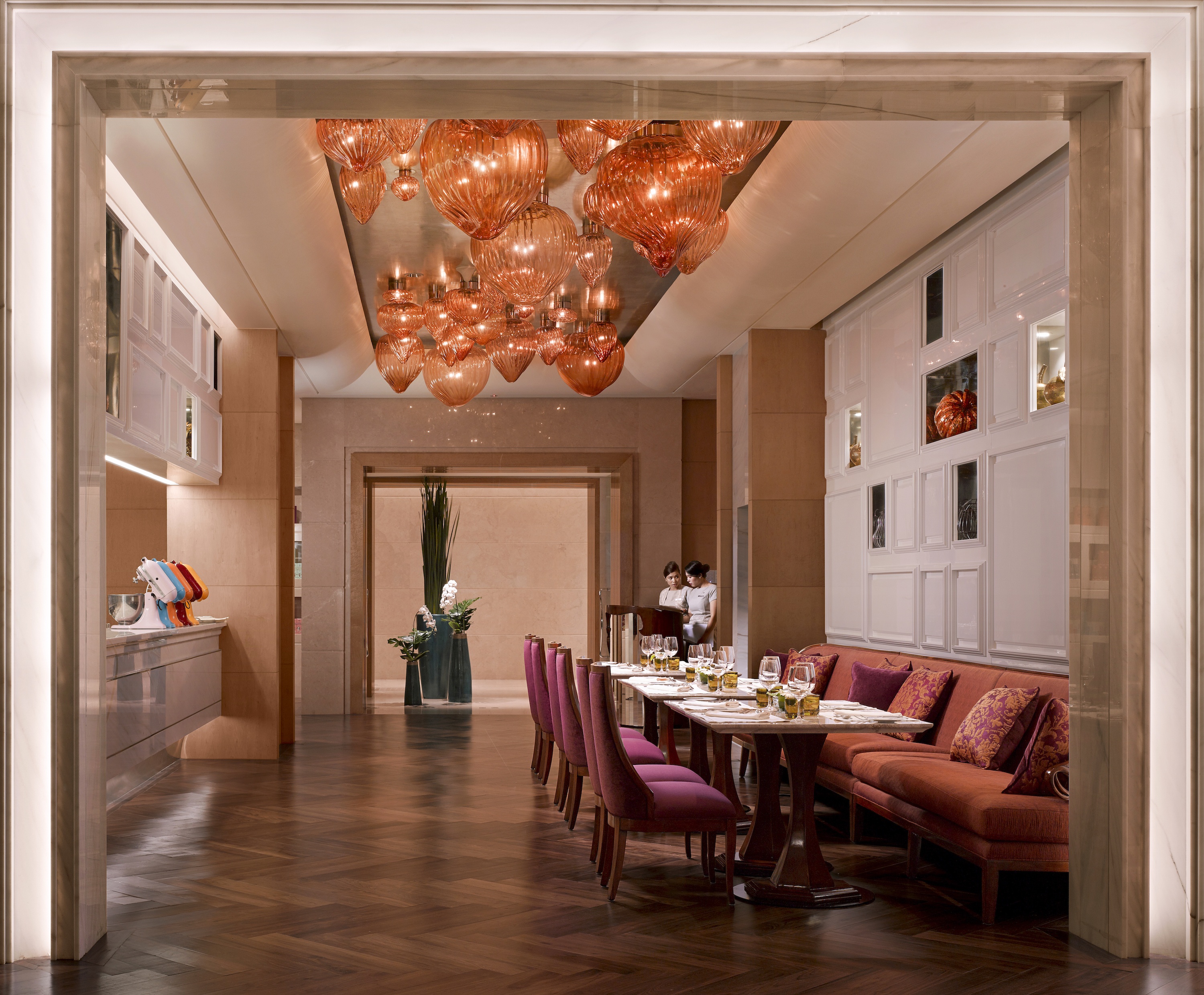 The brunch at Arts Café is not the biggest or most elaborate in their selection, but what they have to offer is much, much better. Their lobsters are sizable, fresh and plentiful. They had no less than three dining options for it from the buffet. My favourite was the Lobster Thermidor made fresh for each diner at the cooking theatre where they dished up, blow-torched and browned the lovely, cheesy, cream sauce in which the large chunks of tail meat were blanketed. The fresh and briny oysters, whether raw with house mignonette or roasted, jumped aplenty down my gullet. On this specific occasion, the chefs were also slicing beautiful Beef Wellingtons at the cooking theatre, perfect medium-rare for me, but with options for others who like their meat a little more done. Other favourites from the buffet were the Seafood Bouillabaisse, a southern French seafood stew. I thoroughly enjoyed the lamb kofte kebabs, which are little bites of juicy, spiced, minced lamb topped with a hummus-like sauce.
Those are just some of the buffet items I took a liking to. However, what really sets this brunch apart from the competition is the special four or five courses they offer in addition to the buffet. On this particular day, there were five courses: Singapore Chilli Crab Bun (their signature dish), Lobster Bisque, Foie Gras, Roasted Quail and Grilled Tenderloin. Each dish was plated artfully. Each dish was absolutely exquisite. You can pick and choose from the courses which ones you want and whether you want more. The portions of foie gras and quail are generous, but you might want to just fill up on the gorgeous chilli crab buns with their luscious crab meat filling and spicy-savoury-tangy sauce. Whatever you fancy seems to be the raison d'etre here.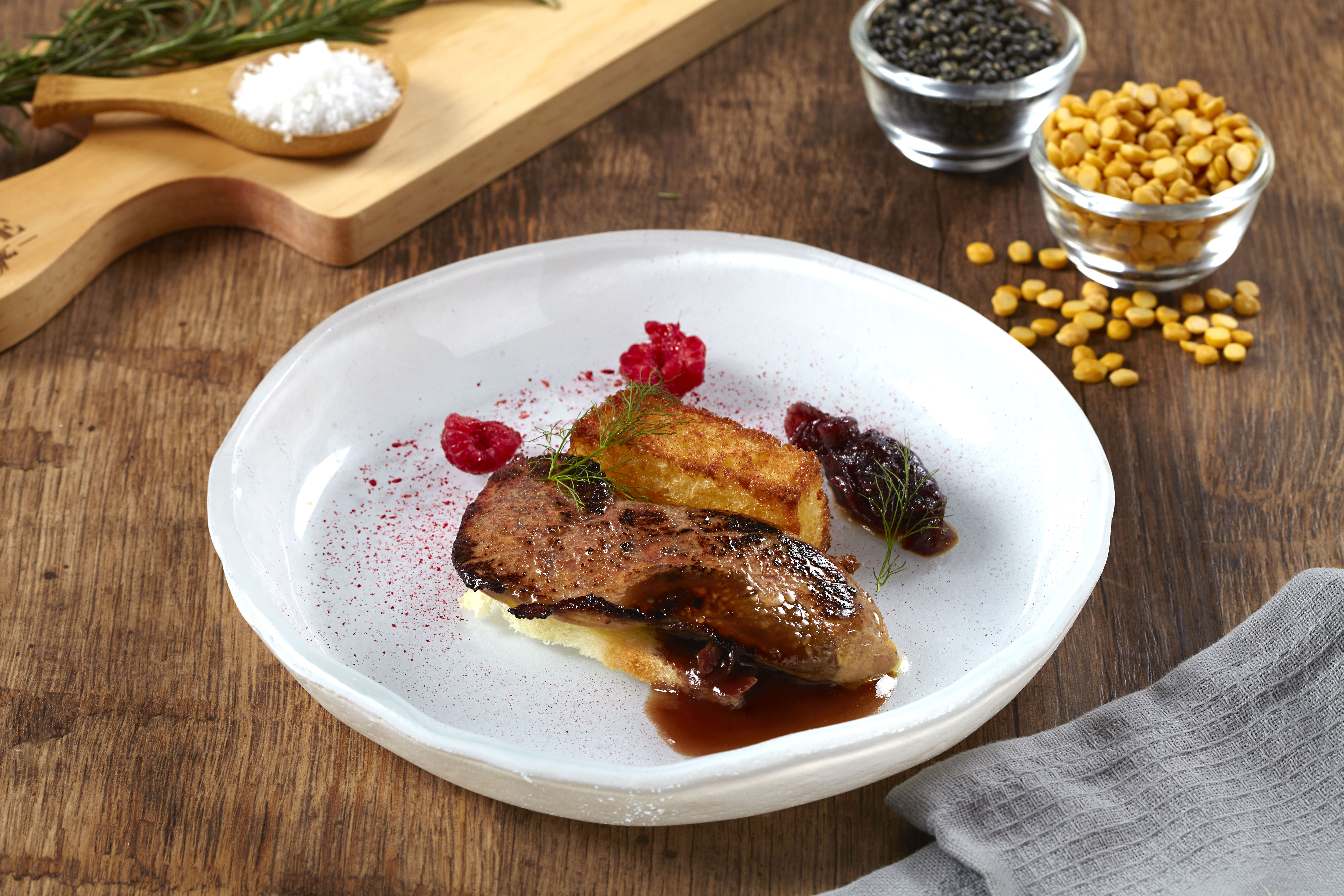 The pastries and desserts section also includes a chocolate fountain and an ice cream station. However, we were presented with a tableside dessert: individually crafted glasses of the chef's modern take on the Eton Mess. This is a superb Eton Mess if I've ever had one. The combination of the creamy base, meringue, fresh seasonal berries, chocolate noodles and daikon sprouts (believe me, they work!) is not to be passed up. Save room for one or more of these divine desserts.
Although I sampled the free-flow champagne (House Lanson, a very nice blend of pinot and chardonnay grapes that provides a powerful accompaniment to the myriad of flavours and tastes afforded at brunch), others in my party tasted their signature cocktail, the Jakarta Sling. It's a bright and refreshing cocktail that wakes up the tastebuds with hints of star anise, passion fruit and sour apple.
The most fascinating part of this whole experience was how personalized it felt for an all-you-can-eat brunch.
From the special courses to the tableside cocktails and desserts to the specially prepared foods upon request, Arts Café met every request with aplomb and ease. If you have special dietary needs such as gluten intolerance or you're a tried and true vegan or you have a nut allergy, the Arts Café can accommodate all. You just need to give them some advance warning. The team really cares about your experience and is finely attuned to guests and their desires.
On top of the great food, service, drinks and extraordinary level of care we received, we were also pleasantly surprised by the value of the brunch. I don't think there's another brunch in this city that provides this much value for money. It also lasts until the late afternoon, which allows for folks to sleep in a little later and skip the car-free day mess of travelling to Central Jakarta.
For families, they offer a playroom for nannies and young children located on another floor of the hotel, and the Arts Café is strategically located next to a walkway that leads into the Lotte Shopping Avenue mall where older children can play video games at the arcade or have fun at the miniature trampoline park under the watchful eyes of babysitters whilst parents eat and drink in peace.
Sunday Brunch at Arts Café
Raffles Hotel
Ciputra World 1, Jl. Prof. Dr. Satrio Kav. 3-5, RT.18/RW.4
Karet Kuningan, Jakarta 12940
Reservations: 021 2988 0888 or

[email protected]

Sunday Brunch
12p.m.-3:30p.m.
Food (complimentary juice and soft drinks): Rp. 688,000++
Champagne Free Flow: Rp. 1,200,000++
House Wine and Beer Free Flow: 200,000++