Ever since you walked right in,
The circle's been complete,
I love you more than ever,
And I haven't begun yet…
Wedding Song – Bob Dylan
Music represents feelings. No wait, let me start again. Music is feelings; happy, sad, angry, grateful, calm, overjoyed, inspired, excited, free and easy. Sometimes you have that moment that words cannot express but you have a song for that feeling. Certain memories can suddenly come back and run through your head if you hear a certain song. That does explain why nowadays everyone is so picky when choosing their wedding singer for the big day.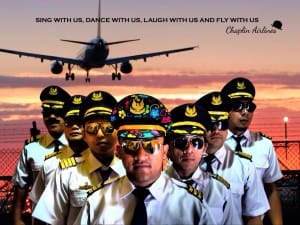 Every one of us has our 'love theme song' in life and most likely you will want that song to be sung on your wedding day. It sets the mood and you can utter the words, "They're playing our song!" leaving you both in happy tears.
Imagine having a wonderful party with your closest friends and family, with songs to remember. Your first walk hand-in-hand as a couple, have your first dance as husband and wife. Of course, you should have a perfect wedding singer to complete your wonderful day.Back in the 1850s, the tune Here Comes the Bride was the most popular song ever. It's traditionally played when the bride enters to walk down the aisle. But far before that, Mozart composed the Serenata Ascanio for wedding festivities of Archduke Ferdinand, the Royal Prince of Hungary. Also Schubert made Kupelwieser Waltz as a wedding gift for Leopold Kupelwieser, the famous Austrian Painter.
Different cultures have different ceremony songs and dances to celebrate. Through the changes of time, tradition has also changed. More singers or bands singing love songs have created new wedding songs. Here Comes the Bride is rarely played.
Wedding singer culture has also grown fast in Indonesia. It all started as background music during dinnertime, but it is now one of the main entertainments of every wedding; a single keyboard player with a singer, a guitarist with a singer, to a full orchestra colouring wedding parties all over Indonesia.
Pop
For the pop genre, Elfa's Singers is one of the most popular singers that perform in weddings in Indonesia. Agus Wisman, Yana Julio, Lita Zein and Ucie Nurul are formed by the late Elfa Secoria, a famous Indonesian music producer back in 1986. They perform a large number of wedding parties.
Motown
Inspired by motown kind of music, Laid This Nite brings R&B and soul to the stage. Being a regular performer in some bars in Jakarta, Laid This Nite is a great alternative for an uplifting, soulful wedding band. They don't only perform at weddings in Jakarta, but also other cities including Bali. Taufan, one of Laid This Nite's personnel explains that they don't really have issues of songs requests, because the couples that book them already know what kind of music that they are playing.
"Lately, the most requested song to play is Happy from Pharrel, but sometimes we also get song requests from Michael Buble or Frank Sinatra. That is not a big deal. What challenges us is how to keep in mind that we are playing for a wedding, not our own event. We don't want to steal the thunder of the happiest couple of the night," Taufan added. With the average fee of USD $2,000 – $3,500, Laid This Nite, who were previously named Ladies Nite, can be your choice if you have a larger budget and want all your guests dancing to upbeat songs. These guys can turn up the heat sexy, sensual, and made-for-moving grooves.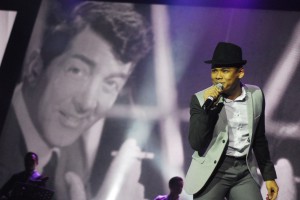 Soul & Jazz
Another singer that spends his time flying between Bali and Jakarta for weddings is Teza Sumendra. Not winning Indonesian Idol was actually an advantage for Teza. Performing on Ali Topan the Musical and working with big names like Indra Lesmana and Dhira Sugandi have brought him to where he is now. He's not merely a wedding singer; he also has his own project as a solo artist. Teza performs regularly at bars like Poste and Umbra, and started on the wedding circuit when some of his close friends asked him to sing at their weddings.
"We hope his job as a wedding singer is not influencing his image that we are trying to develop," stated Aria Baja, the Director of Lockermedia, Teza's talent management. "With his kind of voice, Teza is still a strong image that is constantly growing," Baja added. Teza's voice ranges from the style of Babyface, Justin Timberlake to Brian McKnight. You can easily book him with the band for around USD $3,000 to $5,000.
Whatever style of music you choose for your wedding, whichever dancing style you prefer, you want to leave your guests wanting more, not less, as you want your wedding to be enjoyed and remembered by every guest in attendance.
TOP 10 SONGS MOST HEARD AT WEDDINGS:
All of Me – John Legend
Home – Michael Bublé
Lucky – Jason Mraz and Colbie Callait
All My Life – Kci and Jojo
I Finally Found Someone – Barbra Streisand & Bryan Adams
You Make Me Feel Brand New – Simply Red
From This Moment On – Shania Twain
Can't Help Falling In Love – Elvis Presley
A Thousand Years – Christina Perry
Make You Feel My Love – Adele
OTHER RECOMMENDED WEDDING SINGERS & BANDS
Chaplin Band – Top 40 hits
Jamaica Café – Acapella
Bona Pascal – Jazz
Terrence and Friends – Oriental
HannyNCo – Pop, jazz, orchestra