GrabCar is investigating a claim from one Indonesian user who says he had to grab the steering wheel of the vehicle after noticing the driver was falling asleep.
An Indonesian man named Irfan, a frequent user of the ride-hailing service GrabCar, recently posted on Facebook that he acted on instinct and took matters into his own hands by grabbing the wheel of his GrabCar ride after noticing that his driver was sleepy.
The social media post went viral in early October, and mentioned how Irfan and a couple friends hailed a GrabCar on Thursday evening, September 29, from Palmerah Selatan. After dropping his friends off, Irfan was on his way to Depok when he noticed the car was swerving, and nearly crashed into a parked vehicle close to Jalan Raya Pasar Minggu.
Irfan reported that the GrabCar was going at an estimated speed of 60 km/hour, nearly crashing into the park car when he screamed, jolting the driver awake. Fortunately, the GrabCar driver was able to narrowly avoid the collision.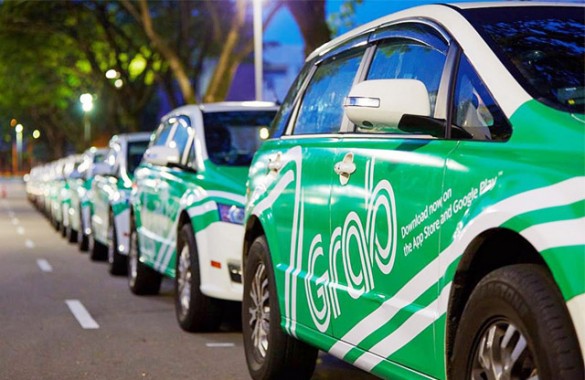 But that was not the end of Ifran's scary experience. When the car pulled up to the Pasar Minggu crossing, it once again almost collided with something, this time a motorcyclist. Ifran reprimanded the driver with a loud voice. It turned out that the driver's head was facing downwards, visibly on the brink of falling asleep.
Fearing for his safety, Irfan knew he had to do something. He took over the GrabCar's wheel from the driver who confessed that he has just taken some medicine for his cold and was exhausted from driving 15 passengers that day.
Ekhel Chandra Wijaya, GrabCar's  public relations manager, said the firm is investigating the incident. Wijaya told the media on Monday, October 3, that Grab needed to corroborate the truth from both the passenger and the driver before he can comment on the issue.
Wijaya mentioned that GrabCar may temporarily suspend the driver or permanently cancel his contract with the company if the investigation proves him guilty of falling asleep at the wheel and putting the passenger's safety at risk.
Featured image via AustusMediallc; image via Poster.co