The Indonesian Financial Services Authority (OJK) released regulations for financial technology (fintech) startups engaged in P2P lending.
Unlike India, Singapore and Malaysia, Indonesia's digital and tech scene remains underdeveloped. However, it also opens plenty of opportunities for startups to grow. The country boasts a huge young population. Meanwhile, according to We Are Social, more than 40 percent of its people own a smartphone while 88 million are active Internet users.
To support the fledgling industry, players are calling to and working closely with the government for regulations including the recently released P2P lending firm guidelines.
The regulations cover capital requirements, interest rates and roles of participants, who are lenders and borrowers. According to the rules, a minimum capital outlay for P2P lending firms is $263,000, of which $188,000 is for the business license while the rest is for business registration. These figures are significantly lower than those of the first draft, which demanded more than $500,000 total capital.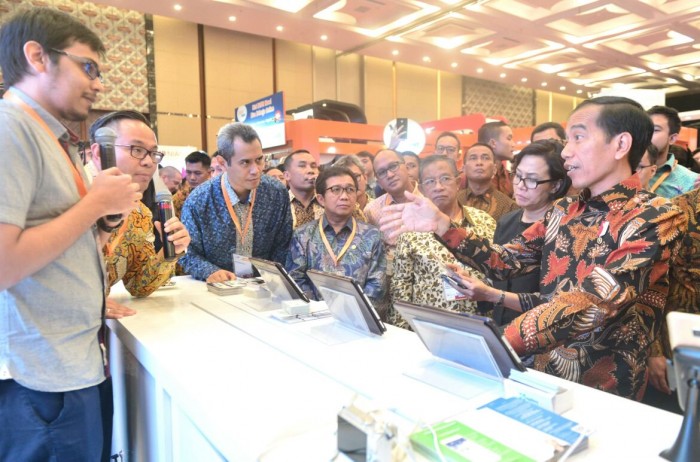 The rules are also eased with regard to interest rates as there are no limits. However, it espouses fairness. Foreigners can own up to 85 percent of the fintech firm and can act as lenders, but they are not allowed to be borrowers. If they intend to do so, they may have to partner with a local business.
Earlier, OJK has announced its sandbox initiative through Bank Indonesia, which will allow fintech companies test their products with a more relaxed oversight.
Aside from these new regulations, fintech players may benefit from a possible partnership with South Korea whose industry value is expected to grow up to $51 million by 2017.  
Nevertheless, Indonesia's fintech industry still has a long way to go including expanding its local market. Despite the huge population connected to the Internet, less than 5 percent are familiar with mobile banking as of 2015. A Bank of Indonesia study points about 10 percent that don't see the benefits of saving.
Image Credits: Pixabay, Sekretariat Negara