After announcements of the expedited blasphemy trial against Jakarta Governor Basuki 'Ahok' Tjahaja Purnama to start Tuesday, December 13, National Police Chief Tito Karnavian mentioned the need to move the trial to East Jakarta (instead of North Jakarta District Court) amid security concerns.
The controversy of the Jakarta governor's blasphemy trial has caused its fast-paced progress through Indonesia's legal system. Court officials have announced the start of the trial on Tuesday, December 13.
The Jakarta governor, who is of Christian descent, has been charged with Article 156a on blasphemy and contravention of Article 156 on harassment under the Indonesian Criminal Code. Ahok will be facing up to 5 years in prison if convicted of the crime.
While it has been previously announced that the trial will be held at the North Jakarta District Court, Police Chief Gen. Karnavian mentioned that the venue may not be conducive for a safe trial. The police chief expressed his concern over the inevitable mass protesters that will likely show up at one of the country's biggest trials.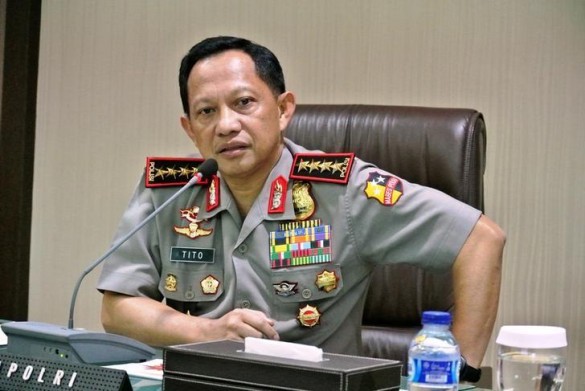 Jakarta Police's head of public relations Raden Prabowo Argo Yuwono reported that the trial will be moved to Cibubur (East Jakarta). Yuwono told reporters Grand Commissioner Verdianto, who is Jakarta Metro Police' head of the Operations Bureau, has earlier examined the new venue and organized the necessary security measures that need to be put in place.
Yuwono, however, refused to reveal the reason behind the change in venue. He explained that it was up to court authorities to decide on a trial's venue, while the police are tasked to ensure that the location is safe and secured for the duration of the trial. Maximum security measures will be enforced during the trial, so police authorities will be able to handle demonstrations or violent protests that may occur.
Gen. Karnavian has earlier commented that amid security concerns, he wanted the trial to be held away from the city's economic centers while still making it accessible to the general public.
Judge Dwiarso Budi Santiarto will be leading the five-panel judge that will be working on the country's trial of the year.
Image credits: Mirror, Reuters