I met Mr La Hada just outside of Bolo village at the mystical prehistoric caves located on Muna Island, an obscure island near Kendari, just off the southeast coast of Sulawesi.
This island is seldom visited by tourists, which is why I went. It's an island steeped in horse history dating back some 39,500 years.
"Thank you for coming," Mr La Hada said in a welcoming tone, "I have been the cave keeper here since 1992.  We have nineteen caves, but only nine are open to the public." As he spoke, he rummaged through his bag and brought out a dog-eared visitors' book. "Please sign this," he said. I happily complied and, leafing through it, I saw 15 entries by foreigners in five years.
The caves are said to be about 39,500 years old and house some of the earliest cave drawings in Indonesia. The first cave I came across was an overhang with well-preserved red stick-like drawings depicting domestic life. These included scenes of people, horses, pigs and dogs, as well as some hand stencils. The second cave I came to was much larger, with a dark green, 20-metre chamber full of stalactites and stalagmites. Again, there were many beautifully preserved caves drawings. These included dogs and pigs, as well as many depictions of the sun and large horse-like creatures with riders on top.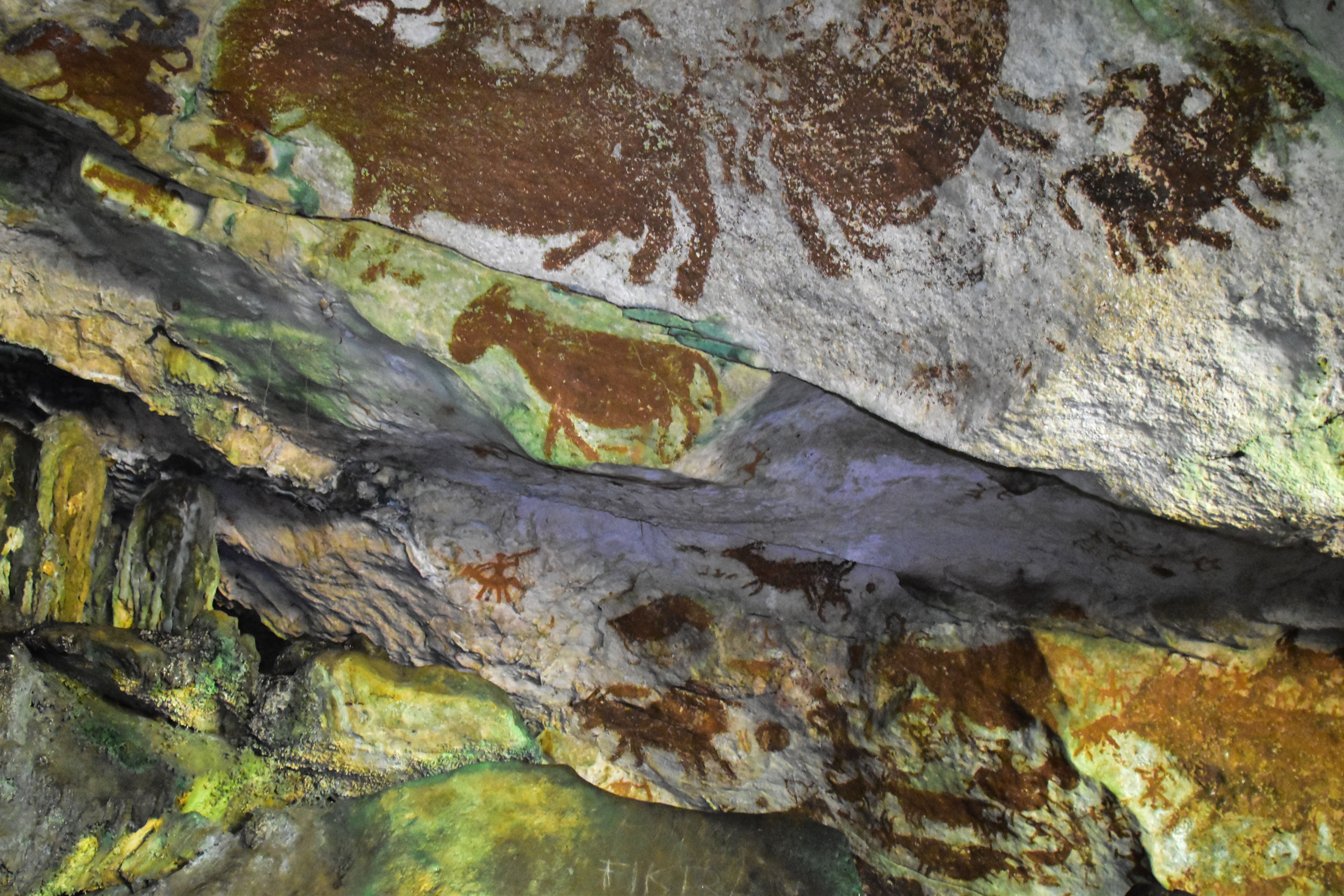 A few locals soon gathered around me, intrigued to see a foreign tourist on their remote island. Over the next few days, I had many such encounters. It seemed I managed to gather an instant crowd wherever I went and there was always a big fuss. I loved my exchanges with the locals, which always included a string of questions. Of course, my new-found friends needed at least five different photos of me, each from a different angle. They jostled for their chance to stand next to me for a selfie. Soon enough we were firm friends, and my departure always seemed to involve lots of heartfelt hugs.
Seriously, Indonesian people are the friendliest people in Southeast Asia, and every time I hit the road, I always have the most open and warm connections with the local people.
Mr La Hada finally managed to extract me from the crowd to finish my tour of the caves. He explained that a team of archaeologists had first come to Muna from Jakarta in around 1844. Before this, it was not permitted to show the caves to anyone. He said the caves were not only noteworthy because of their 316 drawings and hand stencils, but they also had spiritual connections with the "small people" that visit most afternoons. "We call them jins," he said. "They are mischievous spirits that usually make trouble.  They throw stones and sometimes even larger rocks, and cause me quite a bother," he continued with a completely straight face. "There are several of them," he added, "And I have to be very patient with them because a jin can jump inside you, you know." I was fascinated by this and asked if one had ever got inside him. "Oh no, they are afraid of me. I put them in their place.  I do not fear them at all," he said earnestly.
I casually asked Mr La Hada what time the jins show up, "Oh, in the afternoon at around 4pm, about now in fact," he said, "But they don't like crowds, and they won't make an appearance if there is too much noise."
It seemed pretty quiet to me, and so I was pleased to be on my way. As I made my way to the exit, I passed an offering pyre of food someone had placed near the cave, with a white flag atop a tall pole. Mr La Hada explained that these offerings are for the resident spirits, and they like it. I quickened my pace because it was coming up to afternoon tea time.
The next day, I followed a series of giant billboards set up just outside the town of Raha. They had cheerfully announced a stallion fighting event as the feature of the Muna Island Festival. I was curious about the fighting as I had been told that it is an ancient tradition on the island. It involves a love-match of sorts. The males fight, under the supervision of a referee, to win the admiration of a prized female. It is quite a process to get a wild prized female horse and a band of wild male horses.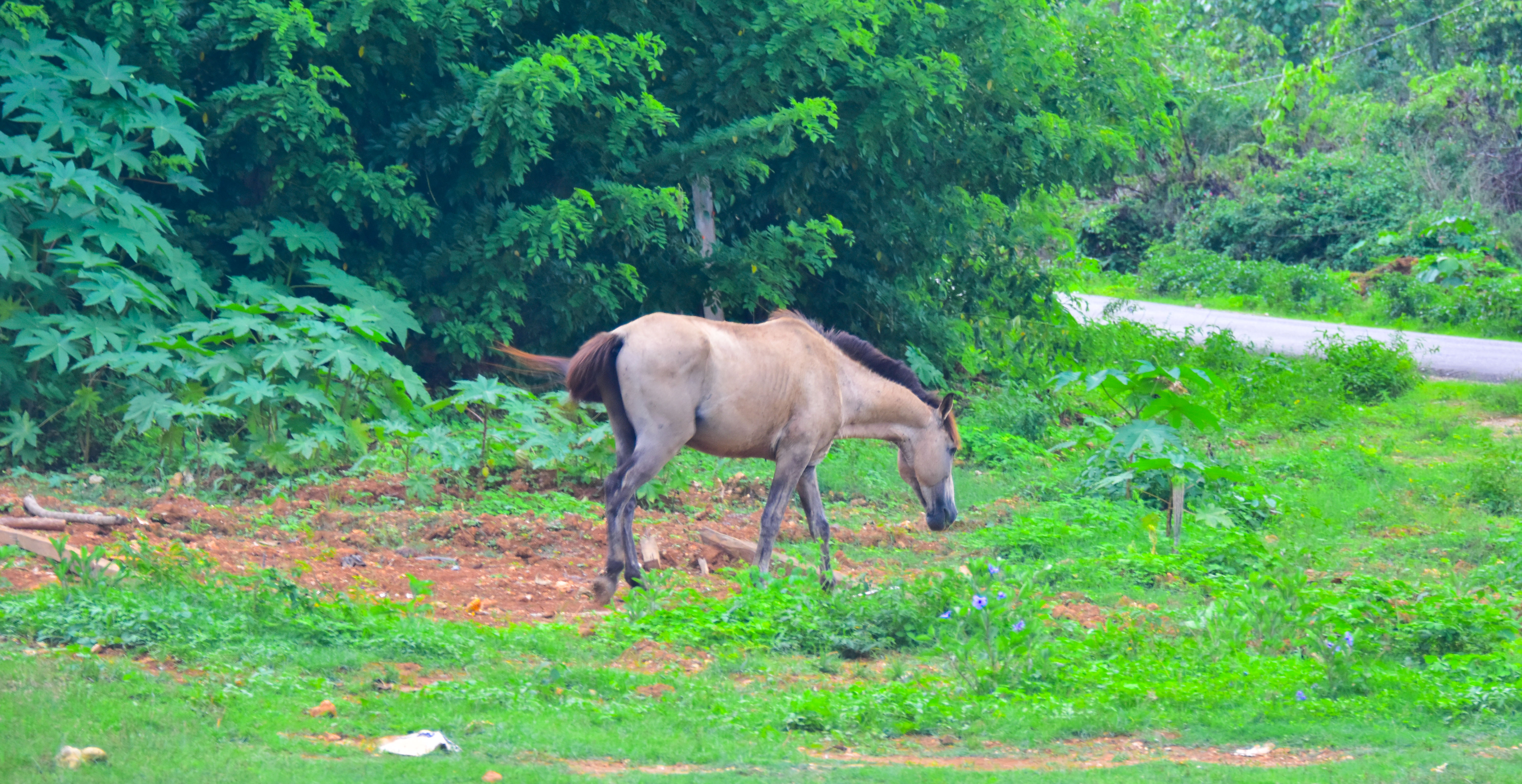 When we arrived at the festival, we noticed that the horses were strangely absent. My guide explained that the horses had to be caught because horses on Muna are not domesticated and sometimes they are hard to find in the forest.
I was promptly given a VIP seat in the front row, with a shiny white silk cover and a sweet bow straddling the top of the chair. An impressive line-up of government officials joined me and the guide and a few locals under a huge marquee. They included legislative committee members, the Chief of Police, the bupati (head of regency) and other regency dignitaries.
Once everyone was seated, I was promptly invited to come up to the microphone and sing Karaoke. I politely declined; I cannot sing to save myself. I then sat through about 45 minutes of speeches. During this string of speeches, free lunch boxes were handed down the line. The whole time I was the focus of attention from the Muna paparazzi. All the officials, who sat in the front facing me, whipped out their mobiles and snapped away, as I seemed to hold some kind of celebrity status, or at least I was a curiosity.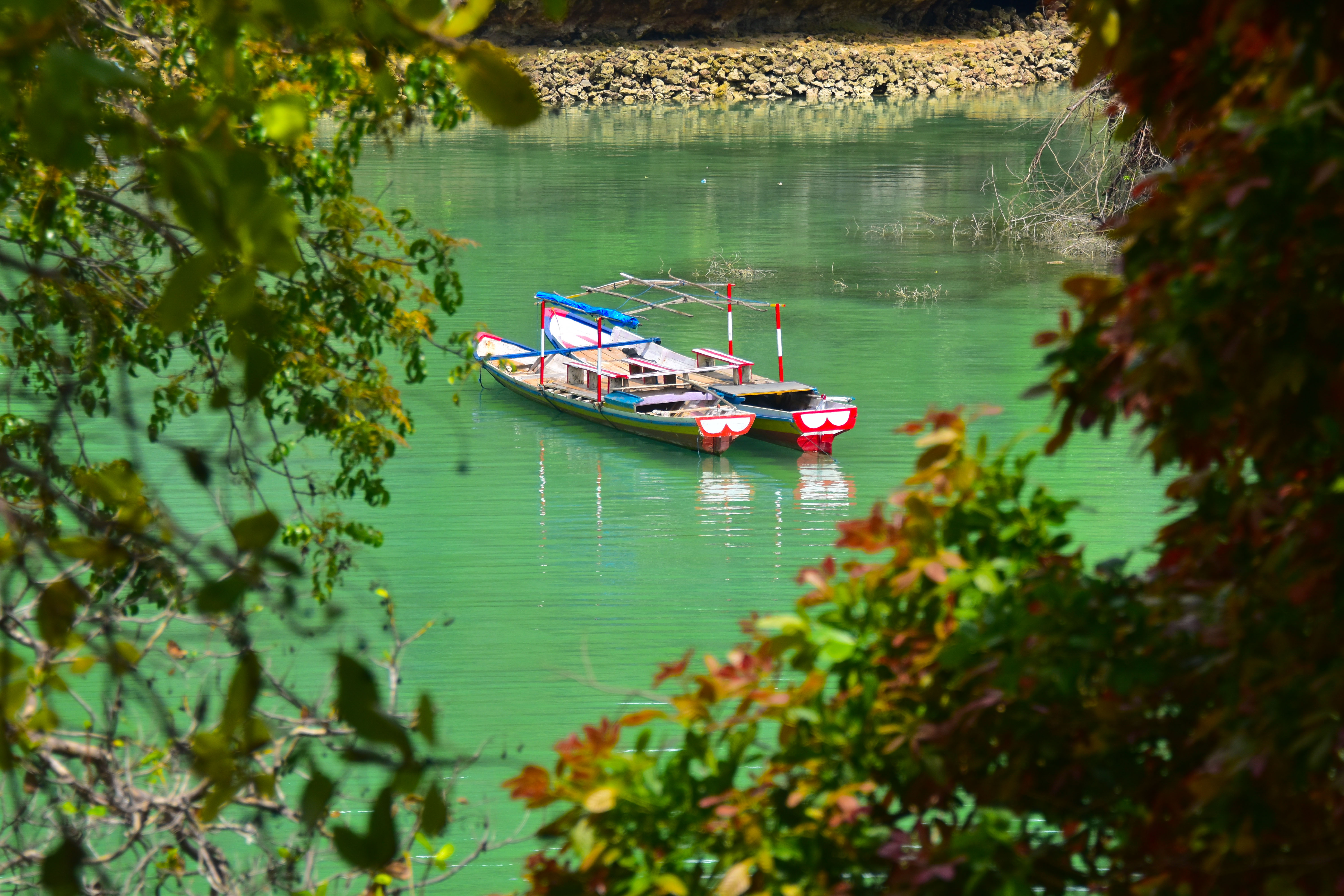 After the speeches and lunch were over, there were a few lengthy ballads and folk songs, sung by a group of government officials in starch-pressed uniforms with shiny buttons. Since the horses had still not appeared, they were scratched off the agenda, and a traditional boat race was scheduled as a Plan B for the afternoon.
While watching some good-natured boat racing, I mingled merrily with the officials and an assortment of other locals – from policemen to candy floss sellers, to a group of punk-rockers with mohawks (yes, this fashion seems to be thriving on Muna), proudly showing off their tight-fitting studded leathers. Of course, I ended up with some 20-odd new Facebook friends.
Driving on the way back from the festival, I passed a wild horse just visible in the thickets of the jungle. It was nonchalantly munching on some grass. The highlight of the day, one Muna stallion! Now, if only I had a rope and some horse whispering talent. It was apparent that the wild stallions of Muna had no respect for dates marked on calendars. I would have to return to catch the stallion fighting another day.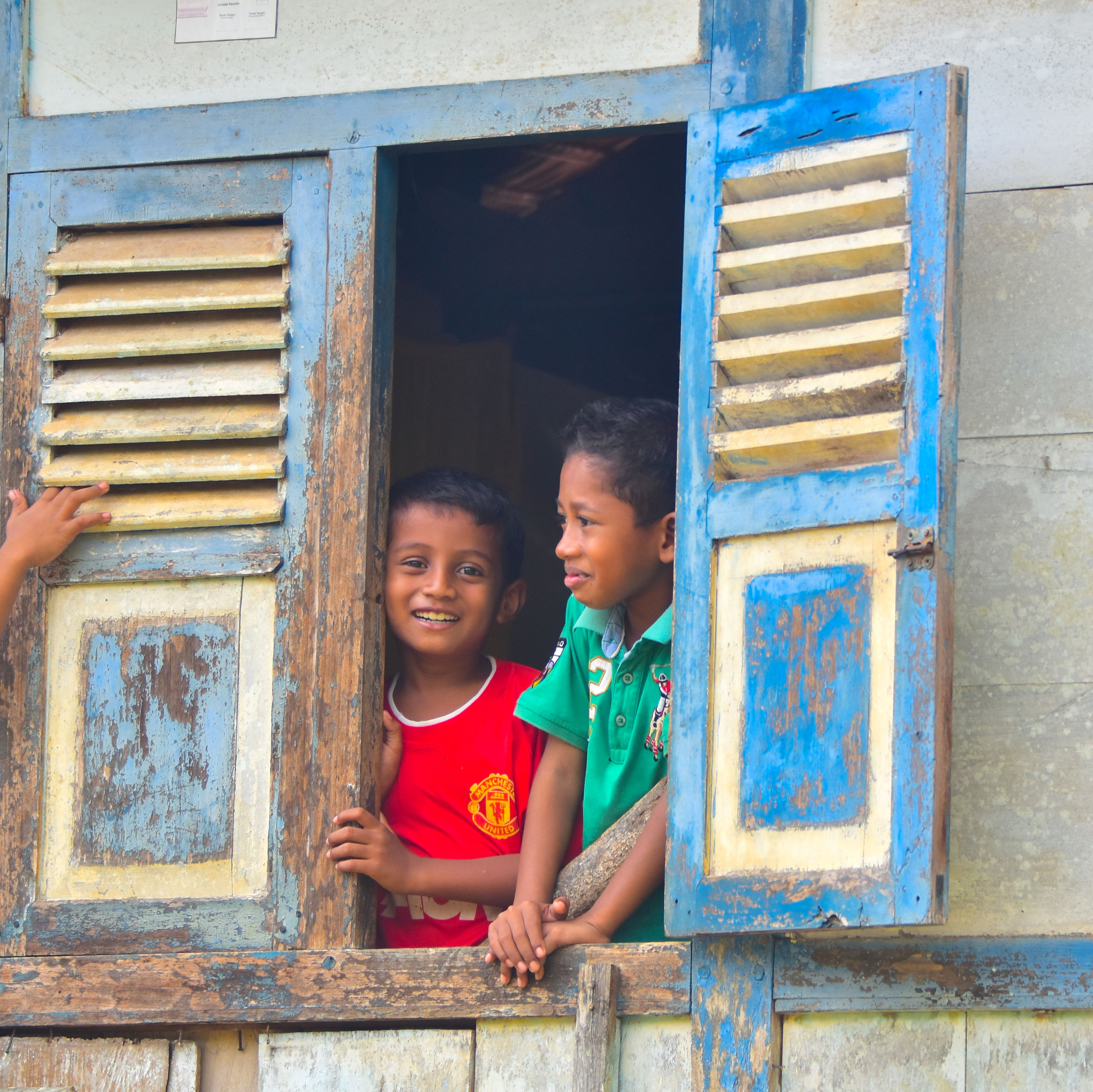 As I travelled through more remote villages on the island, I found that the locals were very shy. They giggled and ran and hid behind their houses, peering out with smiling faces from time to time when they dared. Moments like these are indelibly etched in my traveller's heart and to visit lesser-known places on the Indonesian map is always an experience of intrigue and unique offerings.