The bird's eye chili pepper is under threat not by pests but by a dramatic increase in its market prices.
Consumers should expect to tighten their belts as prices for bird's eye chili peppers continue to skyrocket. Although actual prices can vary per region – in Bali, a kilogram is US$7 – the average cost is now up to US$9 per kilogram. That's thrice the price about four months ago.
Bird's eye chili peppers, also called cabe locally, are one of the premier ingredients for the country's comfort food. A typical Indonesian meal will never be complete without a hint of spice or sambal, a hot paste of chili peppers, fish sauce, garlic and ginger, to name a few. They're incredibly popular they are considered an essential item.
Hotter than cayenne and jalapeno, these peppers are easily threatened by rain however. These make them more attractive to parasites and pests, making them more susceptible to disease. They also don't thrive well in moist environments as they spoil quickly.
Like other countries in Southeast Asia, Indonesia has two seasons, dry and wet, with the latter lasting from October to April. Rains may pour intensely over a period of several hours.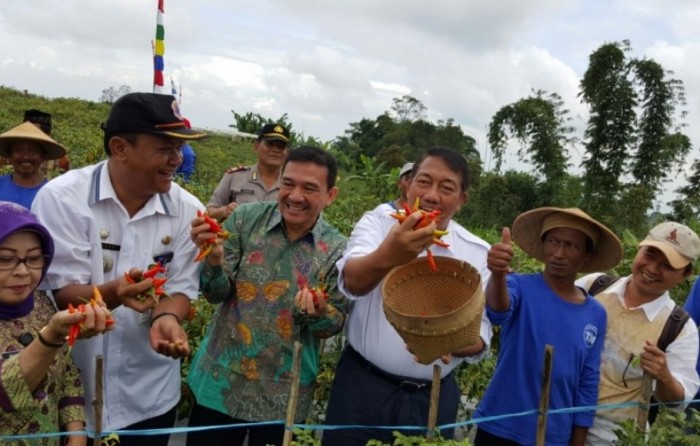 This year, the weather condition seems to be worsened by the self-sufficiency program of the government, which prevents farmers and distributors from importing the peppers. These peppers can be sourced out in nearby countries such as the Philippines, Malaysia, Vietnam, Laos and Thailand, where they are also used heavily in cooking.
By banning the importation, farmers and distributors cannot fill in the lack of supply in the market, which could help stabilize the pepper's price.
But the government is less likely to consider importation as it claims a surplus of harvest from November 2016 to January 2017. The Ministry of Agriculture-Horticulture director general Spudnik Sujorno Kamino also points out logistics and wage issues as some of the possible causes for the inflated prices.
Various government programs such as the creation of production centers and a private cultivation are already in place. But for the critics, these strategies may already be too late.
Image Credits: Martin Dudek Photography, Berita Satu