The Benoa Bay reclamation by PT Tirta Wahana Bali International has drawn fervent protests. But the project looks to be legal, and will be underway shortly.
Although Bali is a serene place with sparkling sunrises, picturesque beaches, and a spiritually enlightened culture, the 'island of a thousand temples' currently has a storm brewing. The Benoa Bay reclamation project is the source of an increasingly polarized public in Bali.
Benoa Bay, which sits next to the Ngurah Rai International Airport, has long been honoured as a symbol of mangrove conservation. The zone also touches key parts of urban areas in Denpasar, Badung, Gianyar, and Tabanan.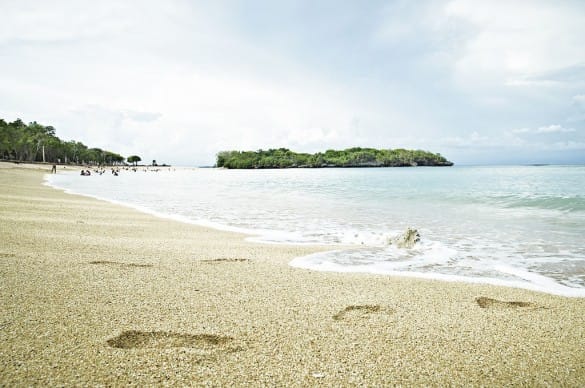 The Benoa Bay reclamation controversy has been in the works for quite some time, as former President Susilo Bambang Yudhoyono (SBY) signed a regulation just a few months before he left office, which would allow for Benoa Bay to be altered from a conservation and environmental buffer zone, and transformed into a bona fide business area.
The new regulation removes articles that declare Benoa Bay an environmentally protected conservation area, as outlined in the previous regulation.
It also decreases the scope of conservation by adding the key phrase "part of" in reference to the areas of Serangan and Pudut Island, implying that certain parts of those areas can now be developed.
Under this regulation, PT Tirta Wahana Bali International (TWBI), as an investor, can reclaim 838 hectares of the area for 30 years with a possible 20-year extension. The company plans to build a long list of tourism sites. These attractions may include nightclubs, a theme park, resort hotels, a golf course, a luxury shopping complex, restaurants, bars, cafes, apartment buildings, and a slew of condominiums and villas.
TWBI is a subsidiary of the Artha Graha Network, a Jakarta-based property company controlled by billionaire Tomy Winata. The firm has invested more than US$3 billion for development sites across 12 new islands in Benoa Bay.
Public debate surrounding the Benoa Bay reclamation has brought forth several points of view. Those who feel good about it argue that the area of Pudut Island in Tanjung Benoa is already endangered, with dredging and natural erosion projected to decrease its size by ten hectares in the coming years. Those in favour of the reclamation say the project will transform Pudut Island into 'Pudut Cultural Island', and in effect, expand its land mass.
Additionally, the reclamation area was also said to be vulnerable to tsunamis and likely affected by climate change. In that respect, using the reclamation of Benoa Bay can improve its competitiveness as a tourist destination. Supporters say it can offer high-end resorts with environmentally friendly business practices. They also think developers can set up some kind of disaster mitigation infrastructure.
Parties that believe the project is a bad thing say the area is home to at least 70 sacred Hindu landmarks, all of which need to be protected for religious tradition and continuity in Bali. Hindus consider Benoa Bay to be a holy area due to the presence of 60 natural sites, including 19 estuaries and 17 small islands that emerge during low tide.
"We already have the master plan and it has been approved by the central government. But we will also accommodate other stakeholders' advice. They are fishermen, people who live at Benoa Bay, the provincial government, and other stakeholders. We will embrace their suggestions," says director of TWBI Leemarvin Lieano in an interview with Indonesia Expat.
At the moment, TWBI is waiting for an environmental impact assessment study from Indonesia's central government. It is one of the last required documents to obtain before work can begin in Benoa Bay.
Leemarvin has his media responses all teed up. "It's still a long journey, and we haven't started the reclamation yet. We are open to any input from every community," he says. "The most important part is the reclamation project is not for us as a developer, but it is for Bali."
I Wayan 'Gendo' Suardana, coordinator of the Forum of Balinese Against Reclamation (ForBALI), has started a different movement. ForBALI is comprised of hundreds of student groups, non-governmental organizations, musicians, and other parties who have staged routine protests every month since 2011 against the reclamation.
"We won't make any agreements with investors or the local government because, from our point of view, there is a lot of manipulation and deception going on. We won't negotiate with criminals," says Gendo.
Gendo claims there are 32 traditional villages around Tanjung Benoa that support the movement together with high priests from the Indonesian Hindu Religious Council. He says, "It was such a pity that SBY issued the regulation in the months before ending his administration to pave the way for this reclamation project."
According to Gendo, Benoa Bay is an estuary for five big rivers. If 50 percent of the water in the bay turns to land, the surroundings could be in danger. The mouth leading from the bay to the open sea is a narrow one. Gendo believes that after several hours of rainfall, the sea could rise to dangerous levels. "Mangrove trees and coral reefs in the area are also in danger," he adds.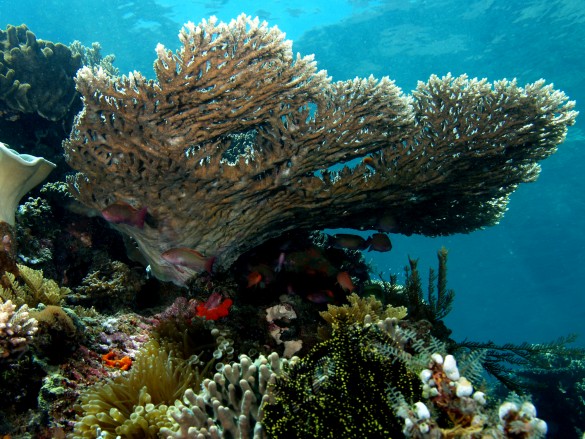 ForBALI has sent multiple plea letters to President Joko Widodo, asking him to reconsider the regulation and halt the Benoa Bay reclamation project.
"We want this reclamation to stop, period. Too much manipulation and manoeuvring from the local government has taken place, such as the decree that granted management rights to TWBI based on controversial feasibility study results from scholars outside Bali," says Gendo.
The feasibility study in question was a joint project conducted by the Bandung Institute of Technology, the Bogor Institute of Agriculture, Gajah Mada University, and Hasanuddin University. The study concluded that the project was viable, but a more recent study in 2013 — one from Udayana University in Denpasar, meant to argue against the first one — stated reclamation of Benoa Bay is unfeasible.
The controversial rule (No. 2138/02-C/HK/2012), signed on December 26, 2012, granted private investor PT TWBI permission to develop and reclaim Benoa Bay for an integrated tourist development.
"The reclamation hasn't begun yet because we are fighting against it. We consider it as our success story, but we don't know what will happen in the future. Now they are trying to change their words from 'reclamation' to 'revitalization' and invite people to clean up beaches [and participate in] other charity activities. But really, they only changed the word, not their goals," Gendo argues.
In June 2013, the Artha Graha Peduli Foundation charity brought football star Cristiano Ronaldo to Benoa Bay to attend a mangrove planting event, which was also attended by then-president SBY. The Real Madrid player was later appointed as the 'mangrove ambassador' by a local environmental organization, supported by Artha Graha.