A Mexican tourist named Reinier reportedly fell off a 35-metre-high cliff in Uluwatu, Bali on Tuesday while trying to recover his drone, as reported by Daily Mail.
Terrifying footage has been released of the man clutching his arm and moaning in pain after splitting his head open in the fall off the cliff in Uluwatu, south of Kuta. Paramedics arrived and he was then carried up the cliffs to be rushed to the hospital.
At least eight local men worked together to carry the seriously injured tourist down the rest of the steep cliff to a boat waiting at the shoreline. The men navigated their way down large rocks while carrying the tourist on a stretcher.
The man who took the footage, Lukman Angga, said, "The man was looking for his drone that fell down the cliff. He was desperate to find it."
"He kept going until finally he slipped down. He was badly hurt with a lot of blood coming from his head."
"Thanks to the local citizens and emergency workers. Without their work it would have not been possible to evacuate the man so quickly from the extremely difficult surroundings."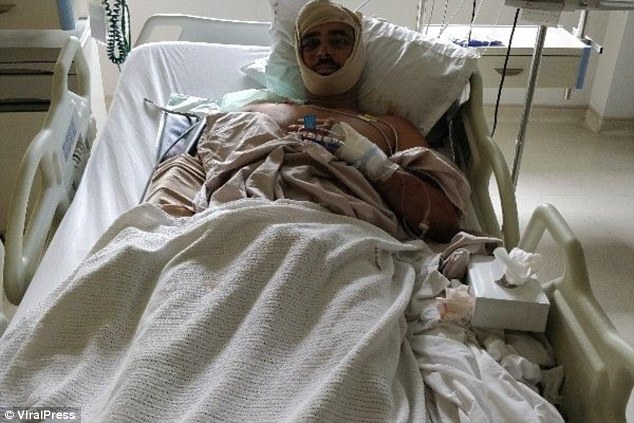 Friend Julia Rosa, who has started a GoFundMe page for him, said: "Our Mexican friend Reinier fell off a cliff in Uluwatu, Bali yesterday."
"He is severely injured and was rescued by the lifeguards boat in Padang Padang and was then brought to BIMC Hospital in Nusa Dua."
"He needs three major surgeries as his scalp is open, his arm is severely damaged and he has broken facial bones."