Welcome to Sekolah Perkumpulan Mandiri, Indonesia's 1st Leader in Me School and a pioneering school teaching the 7 Habits.
Our mission is to provide your child with a well-rounded education beyond academics. We believe in a holistic approach to education, focusing on developing your child's personal, social, and emotional growth.
Our school offers professionally designed activities and programs that help students grow and develop in all areas, including leadership, academics, sports, music, arts, and service learning opportunities. We also strongly emphasise character education and developing essential life skills such as communication, teamwork, and problem-solving. By providing your child with these opportunities, we aim to create well-rounded individuals who can succeed in all aspects of life.
Our dedicated faculty and staff are committed to supporting and guiding your child as they navigate their personal and academic journeys. We work with parents to ensure that their child receives individualised attention and support so that they can thrive. Every child is unique, and we strive to create an environment where they can reach their full potential.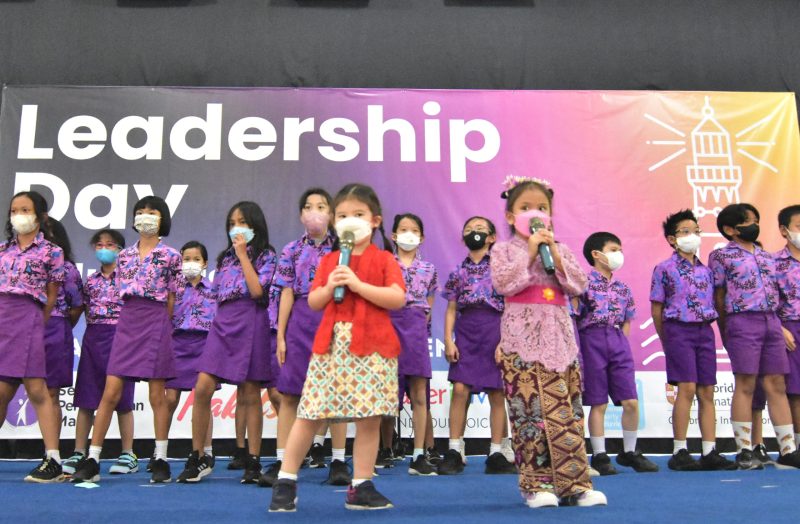 We uphold our core values of integrity, respect, and lifelong learning, reflected in our curriculum and teaching methods. Our school is government accredited with an "A" rating, committed to developing critical thinking and building skills, knowledge, and understanding in our students. We follow both national and Cambridge curricula, providing our students with a well-rounded education that prepares them for the challenges of the future.
Our students have a 100 percent graduation record and take internationally accepted IGCSE and AS & A Levels exams, providing a clear pathway to university. We also offer a university preparation program that equips students with the necessary skills and knowledge to succeed in higher education.
At Sekolah Perkumpulan Mandiri, we believe in developing future leaders who are not only academically proficient but also possess strong character and essential life skills. Our 7 Habits Pioneering school is the perfect place for your child to grow and thrive. Join us today and see the difference a holistic education can make in your child's life!
Our students achieve high national and international academic standards. Moreover, we continue to place focus and emphasis on your children's learning objectives. This approach enables us to build each student's character and allow your child to reach their full academic potential by building knowledge and wisdom. Finally, nurture an environment that promotes and develops your child's love for lifelong learning.
We, educators at Sekolah Perkumpulan Mandiri (SPM), believe that language goes beyond subjects designed in the curriculum. All homeroom teachers and subject teachers are language teachers. Language lessons do not only provide a medium for language acquisition, but they also promote the development of the whole child.
Sekolah Perkumpulan Mandiri is a bilingual Indonesian-English medium school. We teach students the subject of the Indonesian language (Bahasa Indonesia) as a mandatory mother tongue language and utilise the community for communication and cultural experiences throughout the curriculum. Also, acquiring English as a global language allows students to explore different cultural backgrounds and prepare them to be world-ready.
As we welcome students from various linguistic backgrounds, our language policy remains flexible so that we can create individually appropriate language support for a student who needs one. This view aligns with one of our school values that call for celebrating diversity and multiculturalism.