Tampah Hills is one of Lombok's newest and most exciting developments.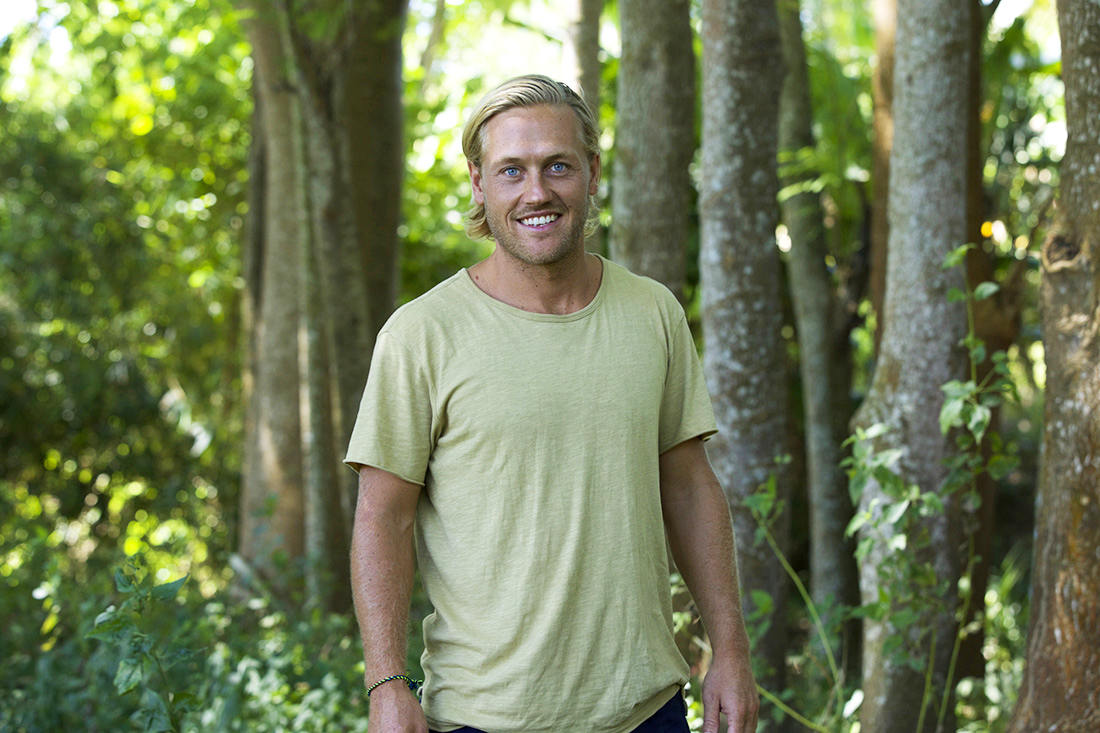 To find out more about it, we spoke to Jakob Johansson, CEO and Founder of Tampah Hills, to talk about the development and why you should invest:
What is Tampah Hills and what is the idea behind it?
Tampah Hills will be a sustainable society in the south of Lombok for investors, entrepreneurs and creatives to live and network in paradise surroundings, in tune with nature and the local community.
Who is the team behind Tampah Hills? What is your background?
Tampah Hills is founded and developed by a strong and experienced entrepreneurial team with a mix of skill sets, backgrounds and experiences, including 20+ years of villa development in Indonesia and a strong focus on sales and marketing. The co-founders are Swedish, but have a lot of experience doing business in Indonesia.
What makes Tampah Hills stand out from other developments?
The location is ideal, with a pristine beach right in front of the development. It's close to Kuta in South Lombok. Tampah Hills will feature 120-150 premium villas, a sports centre, restaurants, a co-working space, a pool, a skate park, a downhill mountain biking park and more. Approximately half of the total area will be private common areas for house-owners and visitors, with parks, vegetable gardens and flower gardens, and a natural amphitheater. So it's not only the land and the villa you're buying, it's also a whole community, "the Seaside Society". Most of the people that have bought land so far are young, successful entrepreneurs, and the average age of investors is around 30 years. It's a fantastic chance to network with like-minded, successful people from across the globe. Finally and most importantly, Tampah Hills has a strong focus on sustainability. The plan is to be carbon neutral or even positive, by generating its own energy from renewable sources, optimising the whole development and making it extremely energy efficient, and of course to recycle and manage its own waste in the most responsible way possible. We are currently engaged in a major reforestation project where we are planting 20,000 trees in the area. We are also working closely with the local community, employing many locals from the neighbouring villages and we are offering very generous wages with pensions and insurances.
Since we own all the land from the peak of Tampah Hills down to sea level, we control the flow and the quality of the water within the development, meaning that we can use and recycle a lot of the water. The water in Tampah Hills is already drinkable using just a basic filter and the goal is to be able to offer villa owners drinkable tap water.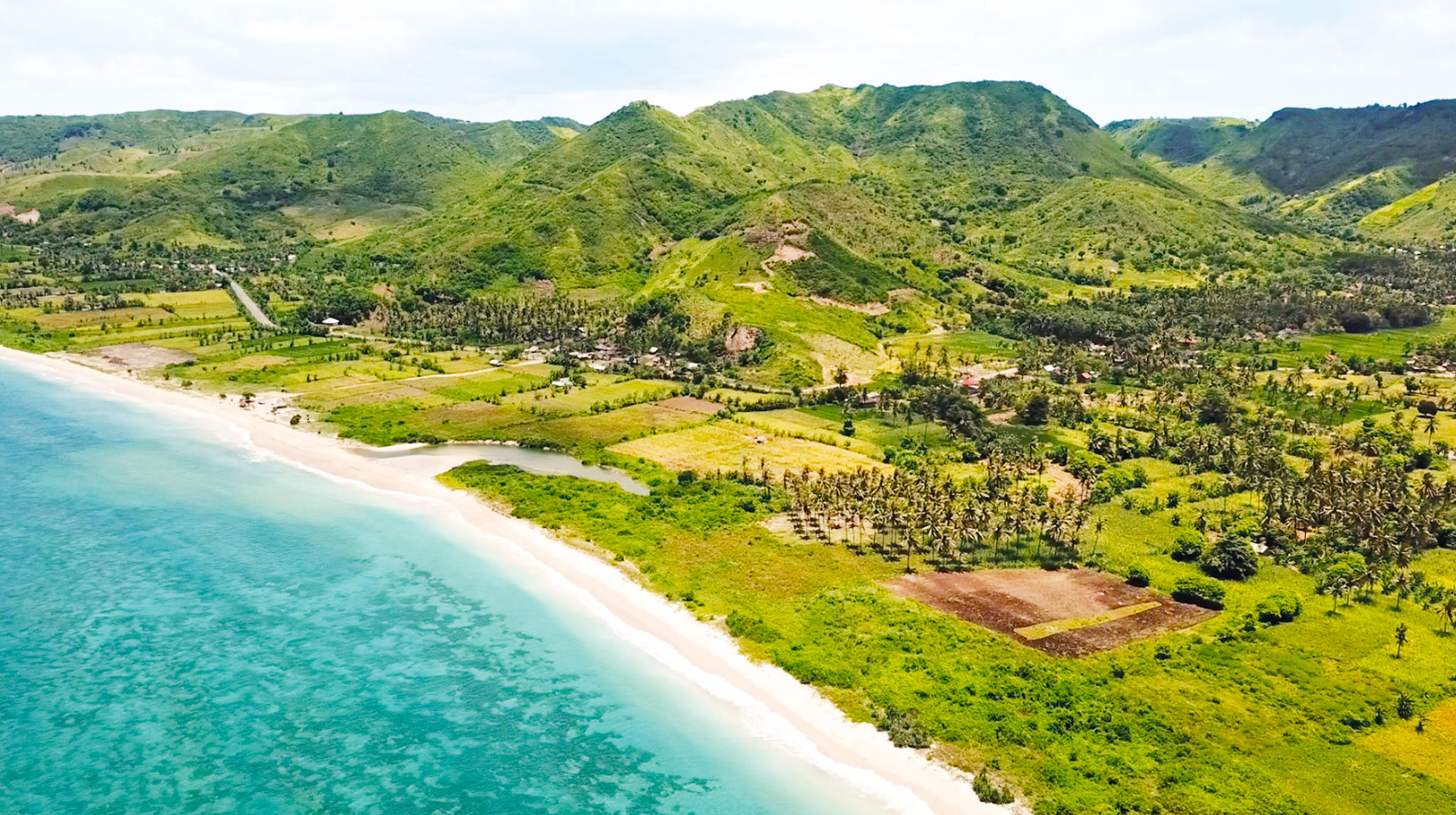 How big is the land and what are the plans for it?
Tampah Hills is currently approximately 85 hectares, and we develop the land in stages. Currently we have launched stage one (a couple of lots still available) and stage two with a handful of lots still available. More stages are being launched later this year and over the coming years. We started the construction of the first villas in Q4 2018, with more villas being started this year. It will be around 120-150 villas when the whole development is completed. Approximately half of the development will be recreational areas, with parks, gardens, walkways and lookout points. We are actively working to increase the biodiversity of the area and strengthen the natural vegetation.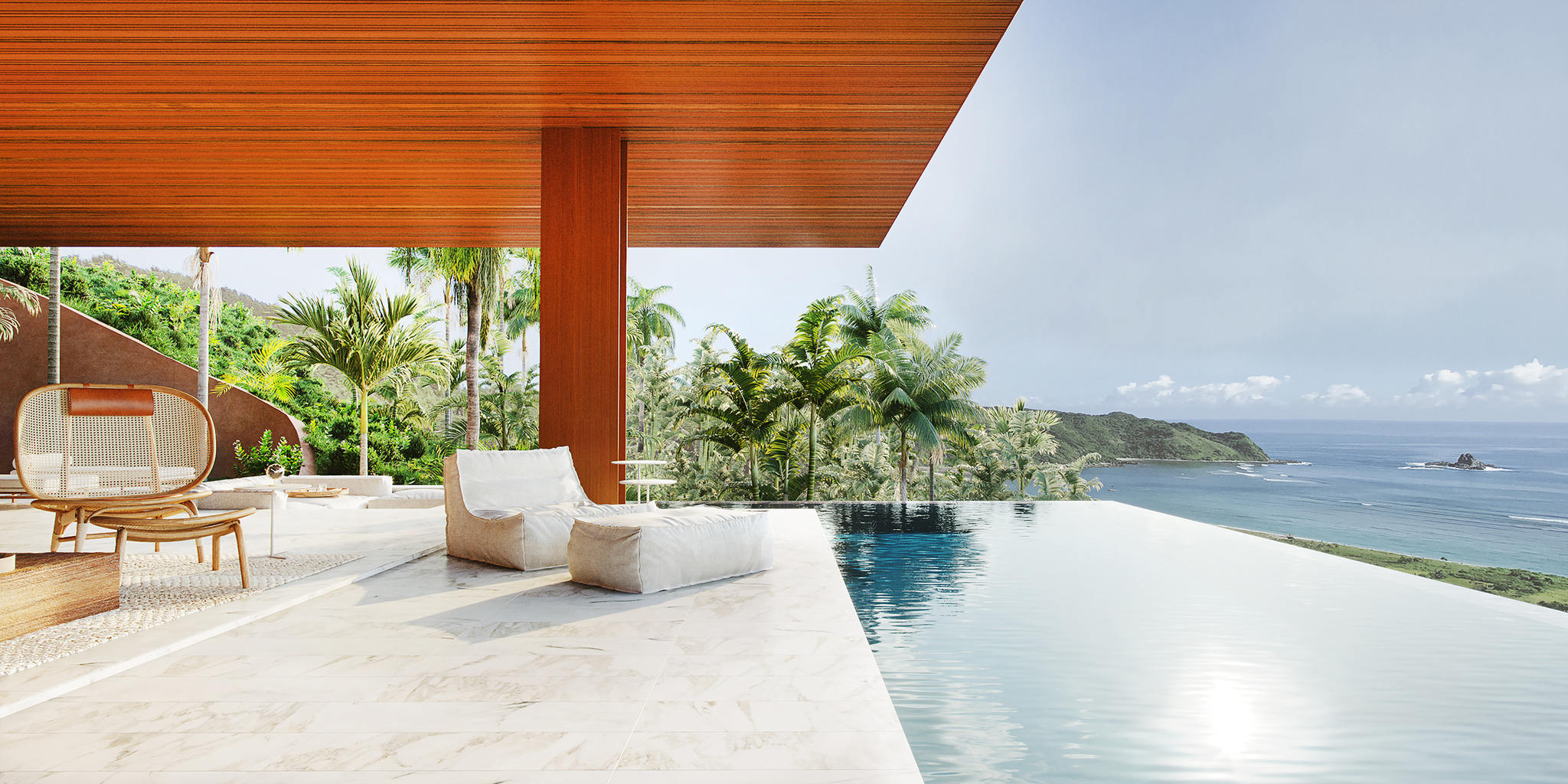 What types of villas do you offer? Can customers design their own?
Investors are free to design their own dream villas using Tampah Hills' architectural team or to bring in a team of their own. There is however a building covenant in place, meaning that we restrict the design of the villas in height and also in size relative to the lot. A maximum of 30 percent of each lot can be built. This is important to increase privacy for our investors and to increase the feeling of living in nature at Tampah Hills. The goal is that when you look at Tampah Hills from a distance, it will merge with the natural landscape.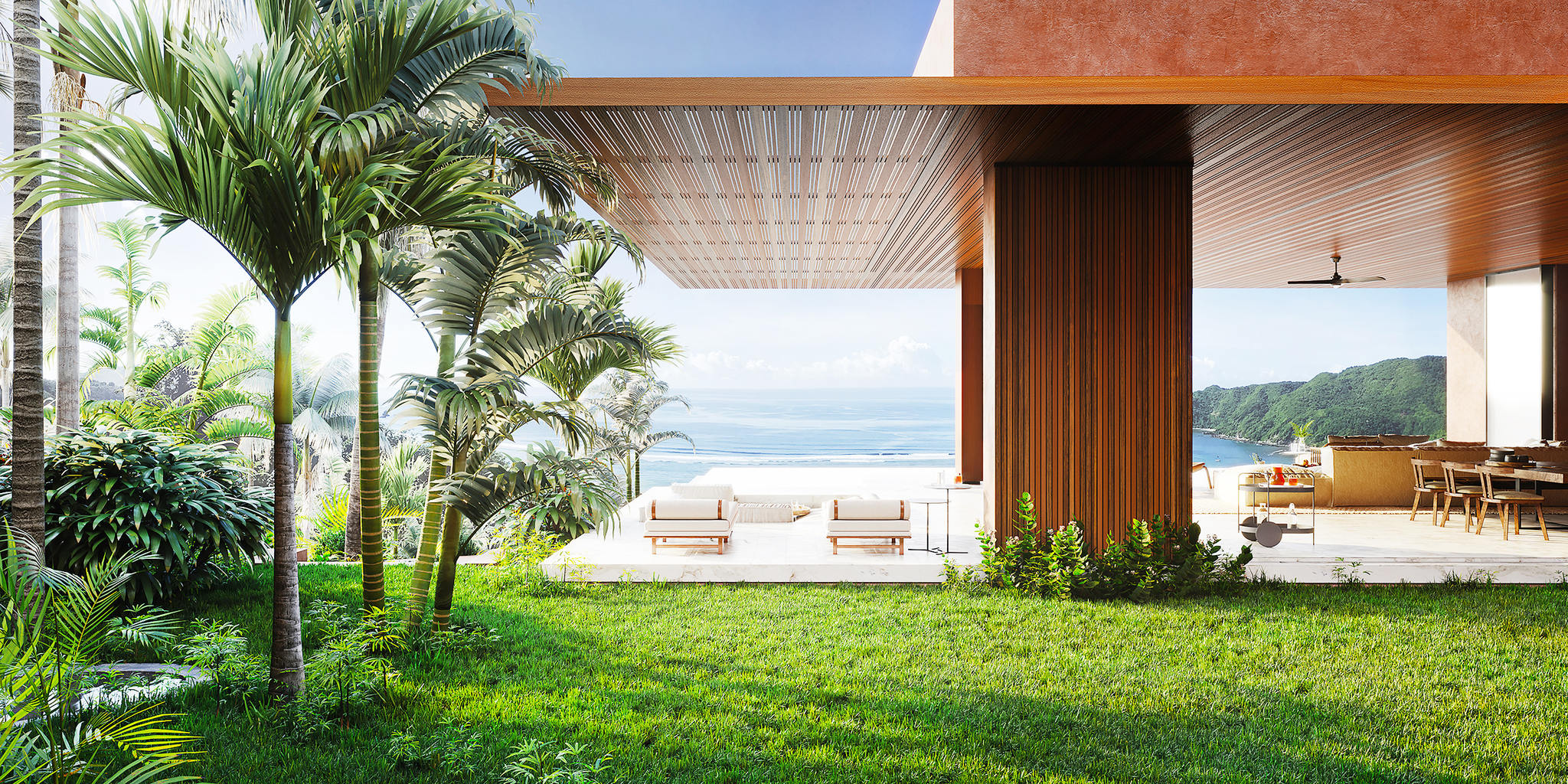 What is the Seaside Society? What are the benefits upon joining?
The Seaside Society is the community for all investors that have bought land and are building villas. The society will have huge leisure areas, sports areas, restaurants, parks and gardens. Some will be open to the public and some parts will be private for investors and guests only. When investing in Tampah Hills, you also invest in the society and access the network, where you can contribute and benefit as much or as little as you like. Since most investors are young and successful entrepreneurs, we are creating an entrepreneurial hub, where you can benefit from other investors' skill sets, know-how and connections. So it's a combination of unique business opportunities and a fantastic lifestyle.
Can you tell us about Tampah Hills' efforts on Sustainable Development and Eco-restoration?
We have a big reforestation team with Reville, our biologist, working together with 32 local employees, who takes care of plantations, parklands and all the forest areas. Our Green Team has planted 16,000 trees in our onsite nursery to preserve reforestation, increase the biodiversity and prevent flooding and landslide during rain season. Approximately 50 percent of the Tampah Hills area will remain green and contain parks, fruit and vegetable plantations and the original forest.
Some of the planted trees will be used as both quality hardwood and softwood timber later in the building process. This means Tampah Hills has great potential for a local and sustainable production of our own construction materials.
Tampah Hills has its own water supply system with fresh water coming from the mountain flowing into different creeks. To make sure all villas and plantations will acquire water all year around, our teams in reforestation and our landscape architects are designing and building natural dams, wells and contour swales.
During the construction phase a great deal of energy use occurs in the manufacture and distribution of the construction materials. We estimate the total carbon footprint from fossil fuels expended in the build will be offset by our reforestation of currently barren lands.
We are planning to build a small recycling centre. We will offer this for public use and for all residents. This means less household waste will be burnt and released into the environment. We will educate the local community about sustainability and the importance of operating in an environmentally friendly way.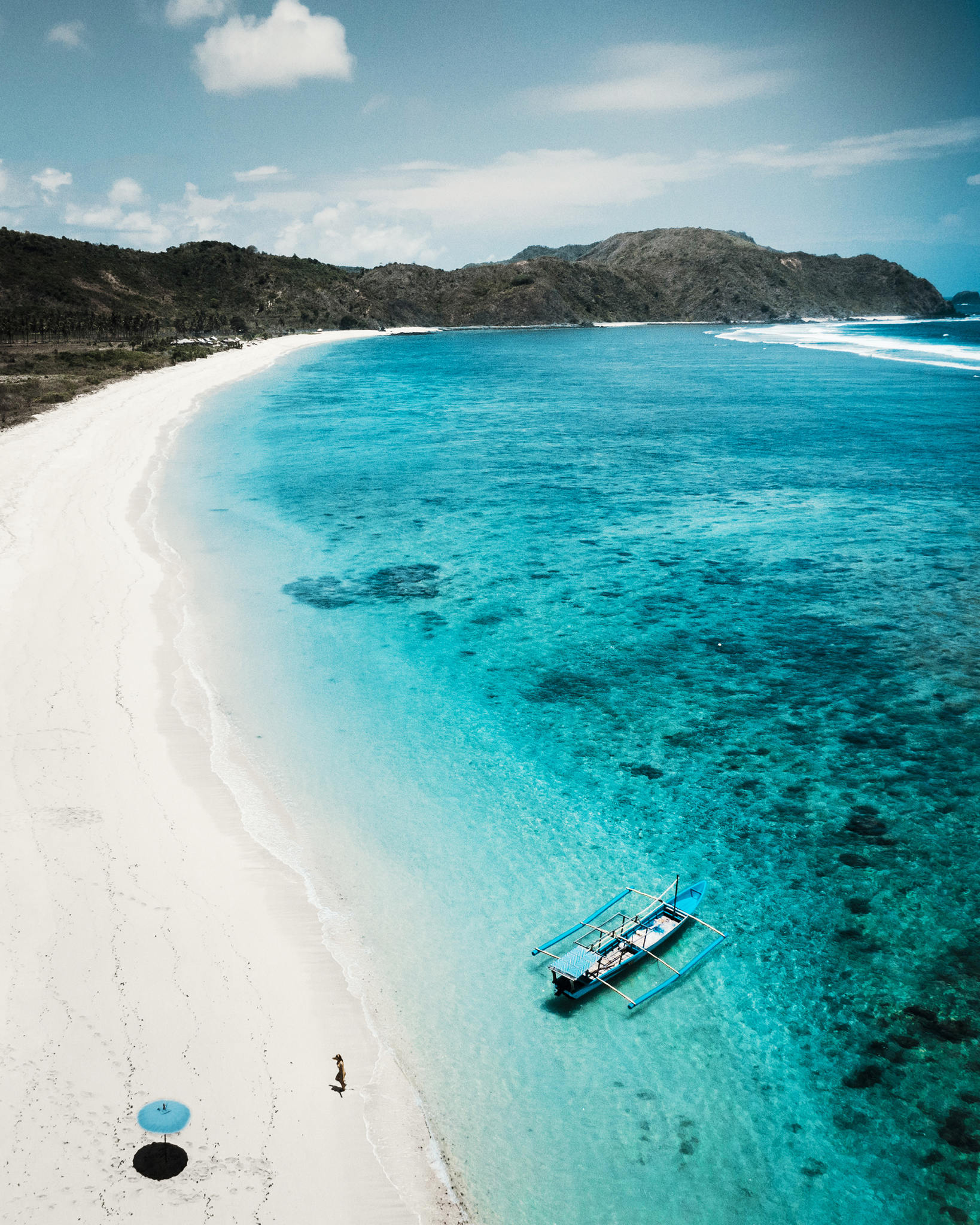 Why did you choose Lombok as the location for your development?
It's a unique location, with good connections, lovely people and unspoiled environment This is just the right time to invest in Lombok, with a growing solid infrastructure and support to develop in a responsible way, and to avoid some of the negative effects of fast development seen in other locations in Indonesia.
What are the different investment opportunities with Tampah Hills?
To start with, it's a very attractive investment opportunity based on land and villa value, where Lombok will see strong appreciation ahead, especially where Tampah Hills is located. Furthermore, Tampah Hills offers a very attractive business model, where investors can rent their villas while they're away if they so wish, with full administration and marketing service from Tampah Hills, and excellent return on investment. We offer a secure model where investors can own their house through the Hak Guna Bangun (right to use the building) title, or alternatively invest through Tampah Hills. It's a lower risk and hassle free way to invest in Indonesia, with excellent projected return on investment.
What can customers gain when they choose to invest in Tampah Hills?
An incredible lifestyle, excellent return on investment, a chance to contribute to a responsible and sustainable development, and access a world-class network of driven and successful entrepreneurs from all over the world.
For more information about Tampah Hills, please visit https://tampahhills.com/