The COVID-19 pandemic has led to a surge in the popularity of Bali's property market, with both local and foreign investors seeking out properties that offer a perfect blend of lifestyle and investment opportunities.
According to the Wealth Report 2022 by Knight Frank, Bali is ranked as one of the top ten destinations for wealthy individuals looking to buy a second home. Bali has seen a 7.5 percent increase in luxury property prices in 2021, making it a lucrative investment option with an occupancy rate of 75 percent in December 2022 for more than 3,000 active listings.
If you're thinking about buying a property in Bali, there are a few things you should do to make sure your investment is secure. Firstly, make sure that the property title and land status are legitimate, and that you understand the local laws and regulations. Secondly, carefully consider the location before making a decision. Finally, get an accurate valuation of the property. By taking these steps, you can protect your investment.
This article provides business tips to investors on how to buy a property in Bali. Additionally, it will help you understand the market trends to make your investment in Bali secure.
WHAT ARE THE MARKET TRENDS IN BALI?
The property market in Bali is an ever-evolving landscape, with new trends emerging regularly. Currently, there is a noticeable shift towards longer stays, with many visitors opting to spend more time on the island. This trend has been accompanied by a surge in demand for luxurious villas, which offer visitors a unique and exclusive experience.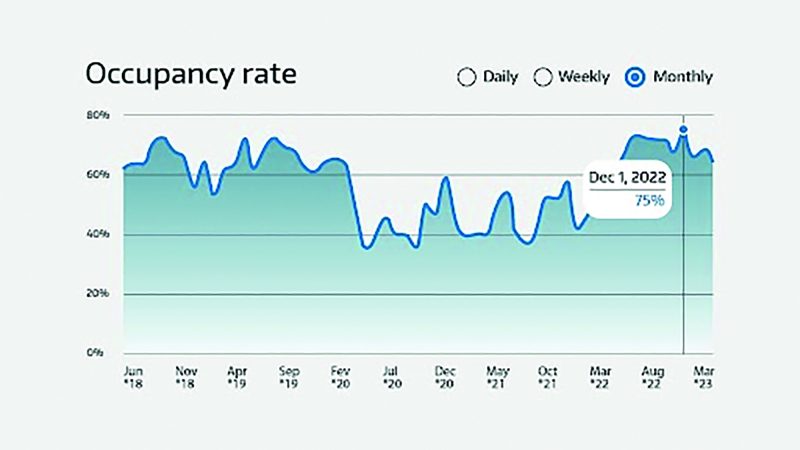 To make sound investment decisions and secure a favourable return on investment, it is important to stay informed about the market trends.
IMPACT OF COVID-19 PANDEMIC
The COVID-19 pandemic had a significant impact on Bali's property market, leading to a slowdown in sales throughout 2020. However, with the successful management of the pandemic in Bali and the return of tourism to the island, the property market has begun to rebound. In fact, the pace of the market's recovery has been faster than the rate of tourist entries, indicating a robust and promising outlook for the industry.
For investors, this presents an opportunity to capitalise on the current market conditions and secure profitable investments in Bali's property market. The rebound of the market signals that the demand for property is steadily increasing, and with Bali's popularity as a tourist destination showing no signs of slowing down, there is great potential for growth and returns on investment.
RISE OF REMOTE WORK AND LONG-TERM STAYS
The COVID-19 pandemic has fundamentally altered the way people work and travel, and Bali's property market has not been immune to these changes. One notable shift is the influx of remote workers who are drawn to Bali's tropical paradise and are willing to stay for extended periods.
This has created a surge in demand for larger, more luxurious accommodations that offer the space, privacy, and comfort needed for a productive and relaxing stay.
INCREASE IN DEMAND AND PROPERTY PRICES
Bali's property market has undergone a significant transformation in the past decade, driven by a surge in foreign investment. This has resulted in a steady increase in demand, particularly in areas that are popular with tourists, such as Seminyak, Canggu, and Uluwatu.
The heightened demand for property has translated into rising property prices, making Bali an attractive market for investors looking to secure profitable returns.
GROWING POPULARITY OF HOLIDAY RENTALS
Many of these luxury villas are marketed as holiday rentals, offering high-end amenities and stunning views of Bali's natural beauty. This has resulted in a booming holiday rental market, with investors seeing significant returns on their properties.
WHAT ARE THE LEGAL REQUIREMENTS FOR BUYING A PROPERTY IN BALI?
Understanding and complying with the legal requirements when purchasing a property in Bali is crucial to safeguarding your investment and avoiding potential legal and financial complications down the line.
There are several legal requirements that buyers need to be aware of, including obtaining the correct visa and work permits, understanding property ownership regulations, and ensuring that the property title is legitimate and free of any disputes.
CHECK THE PROPERTY TITLE
Checking the property title is necessary in ensuring that your investment is secure. Before investing in a property, investors must make sure to check the title to ensure that there are no legal issues or disputes related to the property.
CONDUCT DUE DILIGENCE
Conducting due diligence is essential to identify potential issues before the investment. It involves reviewing the property and its documentation. This usually costs around 0.1 percent of the total investment, but it protects the deal from any potential legal or financial issues in the long run.
UNDERSTANDING THE OWNERSHIP
As a foreigner investor, you cannot directly own freehold property in Bali. However, there are several legal structures that allow foreigners to invest in property in Bali, including leasehold, Hak Pakai (Right to Use), and PMA (Foreign-Owned Company).
NOTARY AND LEGAL DOCUMENTS
All property transactions in Bali must be witnessed by a notary. The notary is responsible for verifying the legal documents, including the property title, tax clearance certificate, and building permits.
TAXES AND FEES
Investors need to pay various taxes and fees, including transfer tax, notary fees, and registration fees. These fees vary depending on the property's value and location.
WHAT ARE THE BENEFITS OF HIRING A BUYER'S AGENT FOR AN INVESTOR IN THE BALI PROPERTY MARKET?
For investors looking to invest in Bali's property market, it's essential to take a strategic approach. One of the most important steps they can take is hiring a reputable buyer's agent.
VISITING THE PROPERTY IN PERSON
Before making any investment, it's important to visit the property in person. This allows the investor to get a sense of the property's condition, location, and surroundings. Furthermore, they can also identify any potential issues that may impact the investment. However, visiting the property is not always feasible for the investors due to time constraints and location. This is where a buyer's agent can be a valuable asset.
HIRING A THIRD-PARTY EXPERT
A buyer's agent acts as the investor's intermediary and visits the property on their behalf. They take note of any maintenance or repair issues that need to be addressed and assess the property's proximity to local amenities and attractions.
NEGOTIATING THE PRICE
A third-party expert will not be afraid to make a counteroffer if the price is not within the budget. They also help investors understand the intensity of the Bali market and ensure that they get the best deal and most value for the investment.
BUY PROPERTY IN BALI WITH EMERHUB
Emerhub provides investors with a range of services, including property search and selection, legal and due diligence support, negotiation assistance, and property management services. They also help investors understand the complex legal and regulatory requirements and ensure that the investment is secure. Working with Emerhub provides peace of mind and helps investors make informed decisions about their Bali property investment.
Feel free to contact Florent Delente: +62 812-3659-9997