Bali's post-pandemic recovery has been impressive.
Official figures from the Central Bureau of Statistics (BPS) show that foreign visitor arrivals have bounced back from just 51 in all of 2021 to more than 1.8-million in the first five months of 2023 with 30 international flights and 36 airlines now serving Bali's Ngurah Rai International Airport including the latest Emirates Airbus A380, which made its maiden flight to Bali on 1st June.
The uptick in Bali's economy is clear to see with hotel occupancies on the rise and construction of hotels and villas booming. It's still worth exercising caution when you invest in property, especially if you're unfamiliar with regulations, updates, and the real estate landscape. Rentech Digital's official figures suggest there are now more than 50 registered real estate agencies on the island, as well as independent brokers whose interest in looking after your wants and needs seems to only go as far as cashing a commission cheque. After that, you're on your own….
This is where Mirah Investment & Development stands out from the crowd because as a developer their priority is you and your long-term investment interests. 
As Bali's leading property developer with 57,000 square metres under construction and 116,000 square metres of completed construction, Mirah Investment & Development are established as the market leader with years of experience in bringing luxury developments to the most sought-after locations across the Indonesian archipelago. An extensive in-house team of locals and expatriates offer end-to-end services from architecture and design to professional property management and legal, taxation and immigration support. Meaning your assets are protected, re-sale values rise, ROI's are higher and you've always got someone to go to if you're not happy.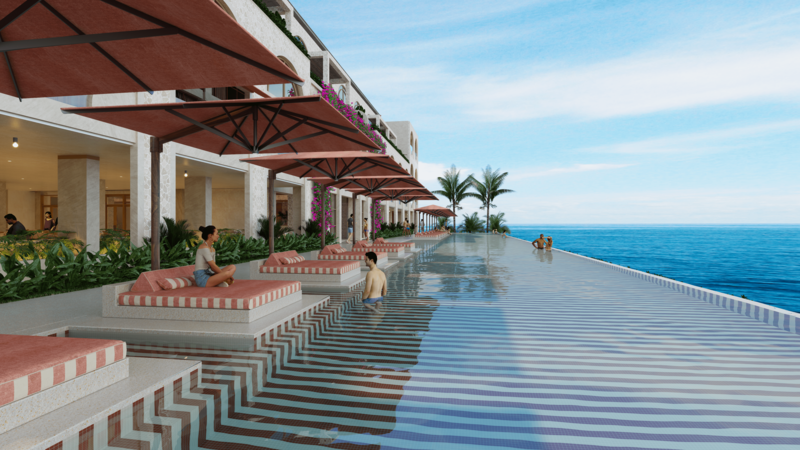 Savvy investors tend to prefer selected and reputable developers rather than agents for several important reasons:
Off-Plan and Brand-New Properties
Buying off-plan with a reputable developer has several advantages that can lead to savings and high capital gains by the time of completion. Buying off-plan offers considerable savings compared to buying a completed property, compounded with market growth & price appreciation during construction. Some of Mirah Investment & Development's investors, for example, have made as much as 40% by the time they get their keys and take possession of their property.
Brand-new properties are often equipped with the latest amenities and modern features, making them attractive to tenants and buyers looking for contemporary living spaces with upgraded facilities. They come with warranties covering certain defects and structural issues and typically require less immediate maintenance, providing added peace of mind.
Professional Property Management
Well-established developers like Mirah Investment & Development are well-versed in professionally and efficiently managing properties within their developments – with collective management & pooled revenue structures ensuring consistent service levels to guests & residents, maintaining the overall reputation and value of the development. For owners, this allows for higher passive returns and a stronger resale value.
Marketing Strategies
For rental properties within a development, certain developers have marketing strategies and established channels to attract tenants, ensuring a steady rental income stream for property owners. Mirah Investment & Development for example, have joined the prestigious Leading Real Estate Companies of the World® (LeadingRE.com) and most recently participated in the EdgeProp International Property Show 2023 in Singapore's Suntec Convention Centre, exposing their project developments to a wide international audience of home buyers, sellers and overseas investors.
Quality, Warranty and Support
Reputable developers adhere to construction standards and regulations and that means higher levels of quality. You also get warranties for any defects or issues that may arise for the lifetime of the property as well as post-sale support, ensuring that any construction issues or defects are addressed promptly. All leading to greater peace of mind and positively impacting your potential resale value.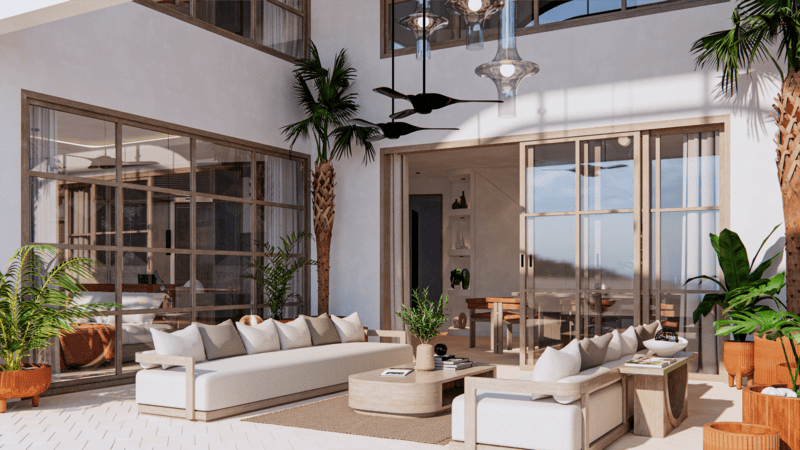 Long-Term Investment Potential
Buying a property in an emerging area with expected growth, such as Bali, brings with it long-term investment potential with the property's value appreciating over time, significantly increasing the potential for ROIs. Mirah Investment & Development's latest fully-serviced luxury apartment development at Kiara Beachfront; located directly on the beautiful beach of Nusa Dua; the Amali Luxury Residence, set on rare cliff-front land with incredible panoramic ocean views in Uluwatu, and their flagship Secana Beachtown on Berawa Beach in Canggu, are all examples of developments in Bali's most happening destinations.
Facilities and Shared Amenities
Many developments come with shared amenities like restaurants, cafes, shops, swimming pools, gyms and health facilities, landscaped gardens, and security services, which bring a higher quality of life for residents. Secana Beachtown in Berawa for example, is a unique and iconic lifestyle concept and home to 90-serviced residences together with the Saya Club; a high-tech gym, spa and co-working space along with a Pilates and dance studio; three Food & Beverage outlets in Attiko, a sleek Japanese fusion rooftop open-air lounge; Folie a poolside Mediterranean-inspired rooftop day-club, (both in partnerships with Dubai's Sunset Hospitality Group,) and the Beachtown Grocer a one-stop destination for quality groceries and beverages as well as a relaxing cafe experience together with a Grab and Go counter.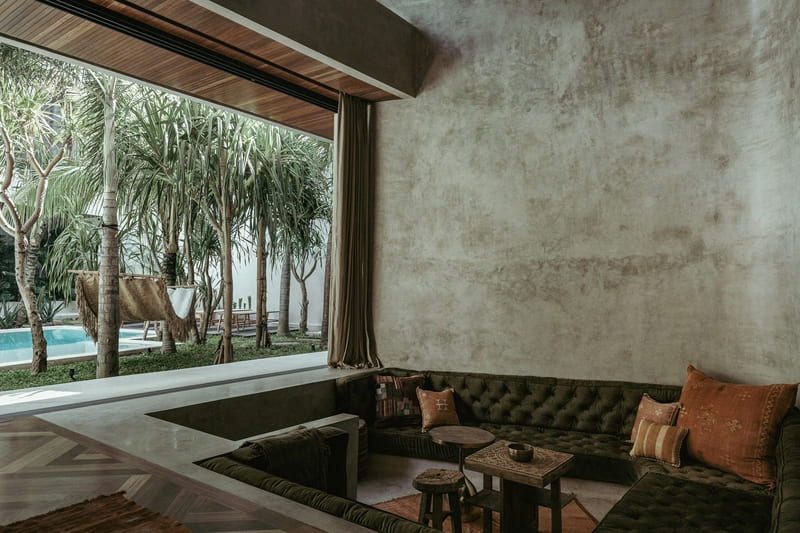 Ease of Transaction
Dealing directly with a reliable developer streamlines the buying process, as you don't have to negotiate with multiple parties (such as owners in the case of resale properties) or deal with complex chain transactions or suffer misunderstandings when it comes to language barriers when you're investing in a foreign country. Mirah Investment & Development's in-house legal team offer legal & taxation services, including setting up a PT PMA to cover freehold purchase options. Reputable developers also standardize documentation simplifying the legal process with added transparency. 
Brand Reputation and Long-Term Value
Well-established developers with a positive track record and reputable brand image like Mirah Investment & Development, inspire confidence in buyers, reassuring them of the reliability and credibility of the project. It's in their interests as well as yours to maintain a reputation they have taken years to develop. 
They're in it for the long-term and the development's overall success, which leads to better planning and enhancement of the property's value over time.
If you're keen to discover more about investing in Bali's exciting property opportunities, reach out to Mirah Investment & Development via Email: [email protected] or phone: +62 85 100 800 800.