UPDATE 18 April 2017
Despite people's initial excitement about the supposed news that a new Disneyland theme park would be built in Centra Java, Kompas got in touch with the regional Walt Disney representative for Southeast Asia and learned the news was in fact false.
"At this moment, there is no plan to build Disneyland in Indonesia," said Sesha Kanthamraju, Executive Director of The Walt Disney Company's representative office in Southeast Asia.
Kanthamraju said that despite Indonesia being a priority for The Walt Disney Company in the region, Walt Disney hasn't developed any plan to realize the famous theme park in Indonesia.
In the end, the news was a hoax that tricked many in the archipelago, including some of the nation's biggest media players. Admittedly, while Indonesia Expat had doubts that the project would actually come to fruition (as local politicians often claim lofty and ambitious plans with very little follow through), we regrettably did not identify the story itself for what it was: fake news.
We and a variety of other local news outlets were fooled. We'd like to sincerely apologize to the readers.
The story we published on April 17, 2017 was as follows:
On a plot of more than 100 hectares of land in Boyolali, the first Indonesian Disneyland may soon be developed in Central Java. According to Bisnis, the project which is currently estimated to be worth Rp.6 trillion (US$453 million) will start in September 2017.
Liputan6 reported that the new tourism site will potentially attract up to two million tourists to Boyolali, with enough space for 22,000 cars to park.
Seno Samudro, the regent of Boyolali, stated that the developer team is still discussing the official name that would be used for the public theme park.
"The name will not be Disneyland. There will be three options for it and we are still in talks with the developer," said Samudro.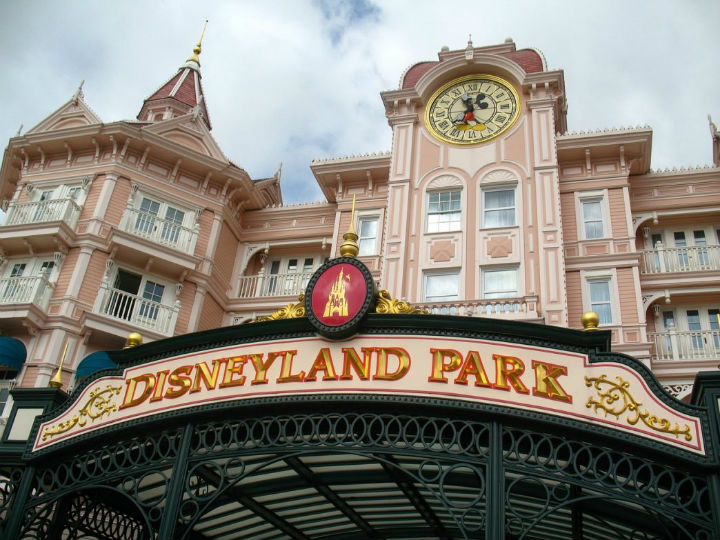 As there is obviously no room in Indonesia's state budget for this, 100 percent of the capital required to build the park would need to come from the private sector, with both local and foreign investors already looking to team up. Walt Disney would hold 23 percent ownership of the park through its franchising business arm. Aside from that, one of the keen foreign investors is Universal Studios, which would account for 20 percent of the investment.
The investors choose Boyolali because of the low labour costs and relatively stable political climate. A feasibility study has already been carried out and Samodro stated that the project will take around two years to complete. He added that he hopes the project will boost Central Java's tourism sector and attract more local and foreign tourists.
His aim is to make Boyolali – which is currently occupied by less than one million people – attract a number of annual tourists that is double the local population, similar to some cities in Spain.
Samudro promised investors that they will have easy administrative processes for putting their money in Boyolali. The local government prepared a consultant team to address the regulations about local spatial planning so as to create a friendlier investment environment for foreigners.
Boyolali's overall foreign investment recently skyrocketed from US$8.8 million in 2015 to US$22.6 million in 2016.
To support the initiative for a stronger local tourism sector, Central Java's governor, Ganjar Pranowo, stated that to increase foreign investor interest in the province, the local government is now improving the quality of local infrastructure, namely roads and electricity grids.
With reliable investors and developers handling the project, Disneyland in Boyolali may have potential to be a promising tourism site in Indonesia. If the project actually does come to fruition, both locals and expats won't have to take their kids overseas to visit Disneyland, as there would already be one in the archipelago.

Image credits: Evening Standard, Family Advetnure Holidays