The coral reefs that surround Derawan Island are bursting with colour and life. In fact, over 870 fish species live in these waters, from pygmy seahorses to giant manta rays. Derawan Island is just one island in the chain of islands known as Derawan Islands, which consists of six islands as well as a number of islets and reefs, all set in the aqua blue waters of the Sulawesi Sea, East Kalimantan.
From Jakarta, I took a flight to Berau via Balikpapan and then jumped on a speedboat. In around three hours I arrived at Derawan Island, a small sandy atoll and a truly magical place. Its tiny settlement consists of a friendly local village with a number of colourful wooden cabins and cottages for visitors, some of which are suspended on stilts over clear, turquoise waters. There are also several small dive resorts if diving is your thing. I stayed at a little cottage homestay on a long jetty with the waters lapping up under my cabin and a fishing pole at the door.
My welcoming committee consisted of three giant turtles which surfaced as I alighted on the jetty. One raised its head in my direction and then seemed to accompany me as I walked towards the shore, its large flippers moving at a slow, rhythmic pace.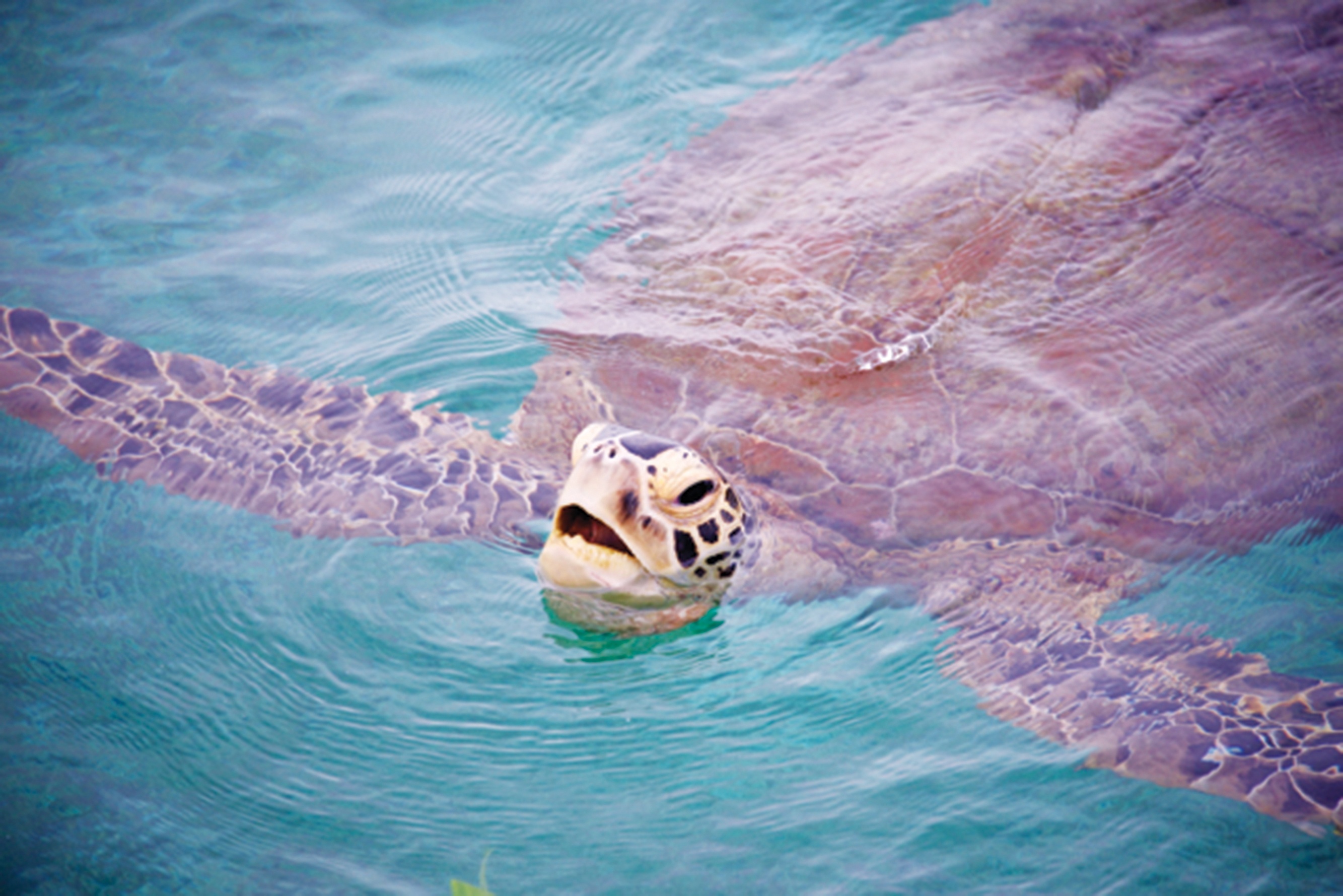 I spent the rest of the day walking around the local village, checking out a few dive shops and perusing the local café and restaurant scene (which took all of about 15 minutes). I particularly liked the look of a little seafood restaurant which was located on one of the long jetties. As soon as I entered, the owner flew out of the kitchen and greeted me with enthusiasm. She excitedly pointed out the round holes in the floor between the tables and showed me the fishing poles that were at the ready resting against the wall. Yes, you can fish from the restaurant while you eat! Decision made. I had found my dinner spot.
This super-friendly restaurant owner also told me she could organise a tasty picnic lunch, along with a good boat and an excellent captain to take me out the next day. Second decision made.
The next morning, I arrived at 8am as instructed, grabbed my pre-packed lunch and was off on a sturdy speedboat to Sangalaki. This island is a protected marine area and home to a turtle breeding program where turtle eggs are incubated and the hatchlings taken care of before release.
The waters around Sangalaki provide a natural habitat for the manta ray, with divers naming the area "The Kingdom of Mantas." These massive sea dwellers have a four-metre wingspan, and from the boat I spotted a number of them breaking the surface of the water. Of course, I could not resist jumping overboard with my snorkel to join them. They seemed undeterred by my presence, and it was a pure adrenaline rush to share some space with these magnificent creatures.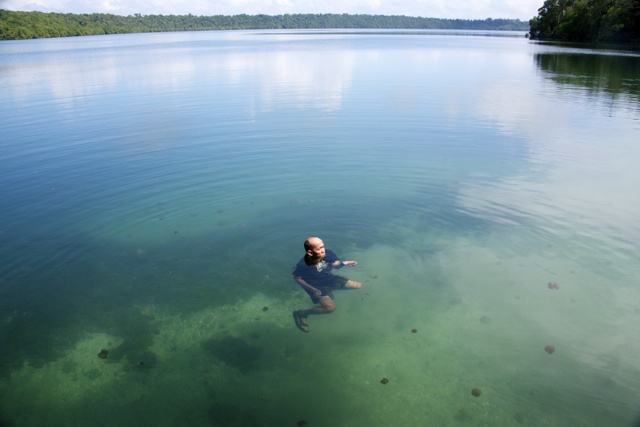 Just when I thought it couldn't get any better, I had another treat in store. As soon as I climbed aboard, we were off again, this time to Kakaban Island. My next adventure was to explore the magical Kakaban Lake, also known as Jellyfish Lake. This is a landlocked body of seawater raised above sea level. Its isolation from the surrounding ocean has enabled life forms in the lake to evolve separately over millions of years and has resulted in numerous unique species, many of which are yet to be catalogued.
Floating in this peaceful lake surrounded by lush forests was an extraordinary experience. It did not take long before I found myself in the midst of a swarm of jellyfish. I was glad to hear from my guide that the four species of jellyfish have evolved to become stingless and therefore harmless.
It was the most surreal sensation swimming in a sea of graceful and beautiful jellyfish, some of them translucent, some large, some small and some ever-so-curious. Every five minutes I had one or two nibbling at my toes, almost as if wanting to make friends. I also spotted other fascinating marine wonders in the lake, including sea sponges, tube worms and sea cucumbers.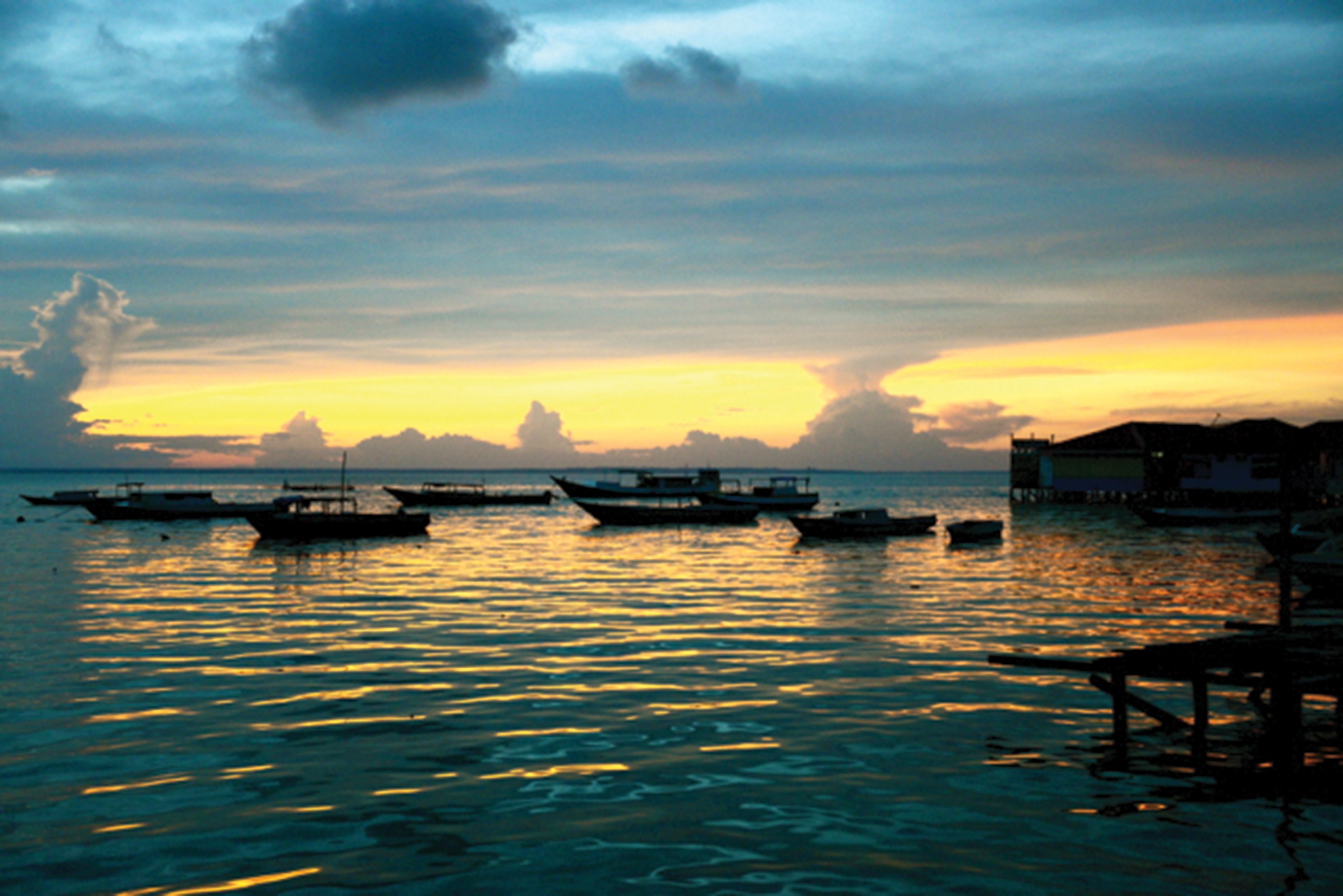 I spent a blissful three days staying on Derawan Island. From turtles to toe-tickling jellyfish, the idyllic Derawan Island chain offers a laid-back travel experience with fresh seafood feasts and beautiful sunsets every evening. It is very accessible by plane and boat from Jakarta and other major cities. I recommend you visit now and enjoy the charms and wonders of a remote paradise in East Kalimantan before more developed tourism arrives.
HOW TO GET THERE
Fly from Jakarta to Balikpapan, transferring to Berau. Connect with speedboat to Derawan Island.
Local Guide: Ibu Yun Pratiwi will arrange good quality speedboat, good quality accommodation, meals and English guide service.
Email: [email protected]
Call: +62 811 523 3389
Web: www.centralborneoguide.com
Images by David Metcalf
David Metcalf runs photography and cultural tours in Kalimantan, Java, Bali, Odisha (India), Vietnam and Nagaland (NE India).
www.davidmetcalfphotography.com
www.instagram.com/davidmetcalfphotography