As a parent, finding a vacation spot that is safe and enjoyable for kids while still being able to relax and unwind can be a challenge.
Look no further than Belitung Island, a beautiful island in Sumatra, Indonesia, and a remarkable destination for families seeking their dream vacation. The island combines natural beauty, safety, and personalised experiences, where kids can connect with nature and parents can relax and recharge.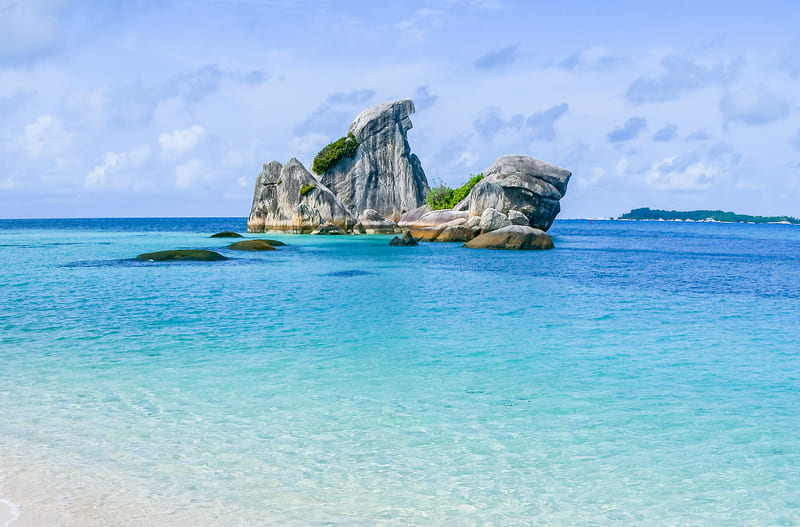 Belitung Island is surrounded by 470 smaller islands; the archipelago is at the confluence of the South China and Java Seas, complemented with pure white sands, UNESCO Geosite granite boulders, pristine clear waters, and striking scenery – somehow resembling Seychelles. Belitung Island has indeed been called the "Seychelles of Indonesia".
The advantages of Belitung Island lie in its accessibility and its safe environment. Safety-wise, crime rates on the island are categorically one of the lowest in the country. Not to mention, radicalism isn't a feature amongst the communities. Locals have been accustomed to tolerance in terms of ethnicity and religion as mosques, churches, and temples stand within close proximity.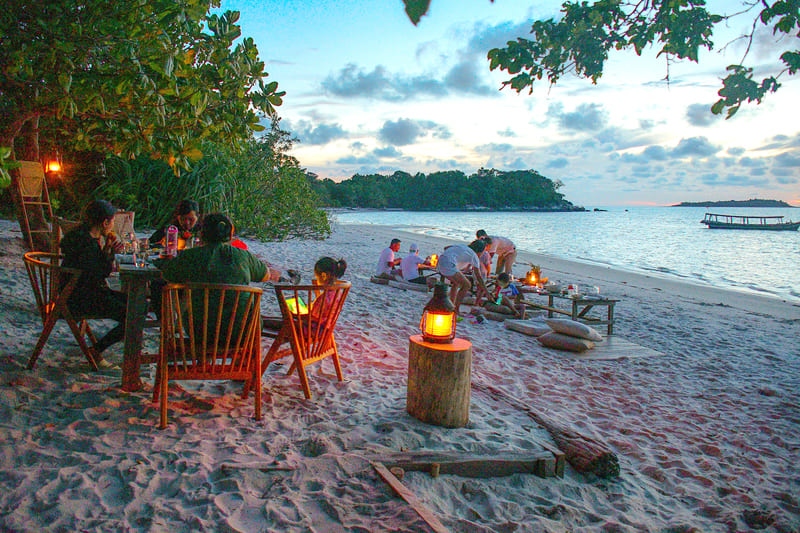 A short flight of less than an hour from Jakarta will bring you to this pristine island paradise, Tanjung Kelayang Reserve. Located in the northwest of Belitung Island, you'll immediately notice the clean air and peaceful surroundings of the protected forest upon arrival in Tanjung Kelayang Reserve. This makes it the perfect destination for a family seeking a break from the hustle and bustle of city life.
Tanjung Kelayang Reserve is famous for its pure white, pristine beaches that stretch for kilometres, providing plenty of space for kids to run around and play. The safe, protected waters make it ideal for swimming, snorkelling, and other water activities that children can enjoy under the watchful eye of their parents.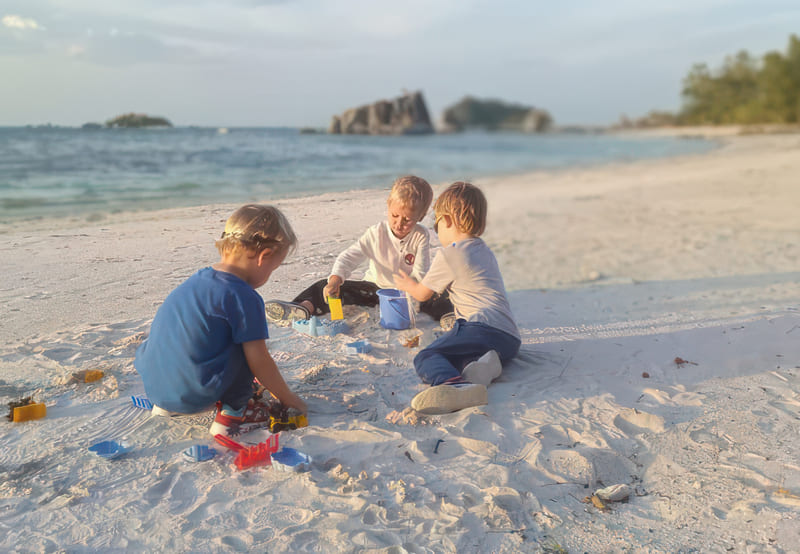 Parents can relax on sunbeds while their kids build sandcastles or take a dip in the ocean. The natural beauty of the island is sure to captivate both parents and children, and there is no shortage of fun activities for the whole family to enjoy.
What sets Tanjung Kelayang Reserve apart is its personalised approach to making sure every guest has a memorable experience provided by Blue Mind Team at Sheraton Belitung Resort. The resort offers well-trained babysitters to help parents with their kids and arrange activities that cater to each family's specific interests.
Whether it's exploring the island's rich history and culture or taking part in outdoor adventures such as hiking, kayaking, and fishing, Belitung Island has something for everyone. The island is also known for its delicious seafood, which both parents and children can savour.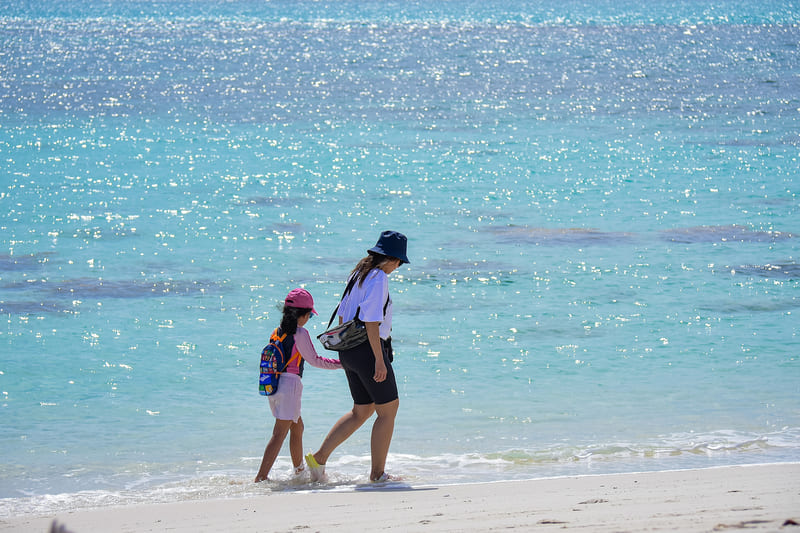 Here's a list of fun activities that you can enjoy on Tanjung Kelayang Reserve at Belitung Island:
1. Snorkelling
Explore the underwater world of Tanjung Kelayang UNESCO Geosite and discover the diverse marine life that
thrives in its pristine waters. Snorkelling is a great activity for families and individuals alike, with the Blue Mind Team to show you the best spots.
2. Coastal Foraging
Learn about the local flora and fauna while combing the coastline for snails, baby crabs, and clams. This activity is led by local fishermen who can point out interesting findings along the bay.
3. Island Picnic
Take a break from exploring and enjoy a relaxing picnic on one of the island's stunning beaches. You can either bring your own food or the resort can always prepare a delicious meal for you.
4. Jungle Trekking
Get up close and personal with the island's lush rainforests and discover the hidden treasures that lie within Tanjung Kelayang Reserve. This activity is led by experienced guides who can take you on a journey to find rare animals and plants that are unique to the region.
5. Morning Cycling
Start your day at Tanjung Kelayang Reserve with an invigorating bicycle ride through the island's picturesque villages and natural landscapes. You can either bring your own bike or rent one from the Blue Mind Team.
6. Turtle Release
Participate in a conservation effort and help release baby turtles into the ocean. This activity is led by experts who can provide insight into the turtle's life cycle and habitat.
7. Coral Transplantation
Learn about coral conservation and help transplant healthy coral onto damaged reefs. This activity is a great way to contribute to the preservation of Belitung Island's beautiful underwater ecosystems.
8. Finding Tarsius
Embark on a mission to find the elusive Tarsius, a small primate that is native to the island. This activity is led by guides who can take you to their habitats and help you spot them in the wild jungle of the UNESCO Geosite Bukit Peramun.
9. Explore the 1908 Tunnel with Geologists
Discover the island's rich history and explore the 1908 tunnel that was built during the Dutch colonial era. This activity is led by experienced geologists who can provide insights into the tunnel's construction and purpose. Now, this location is protected as the UNESCO Geosite Nam Salu.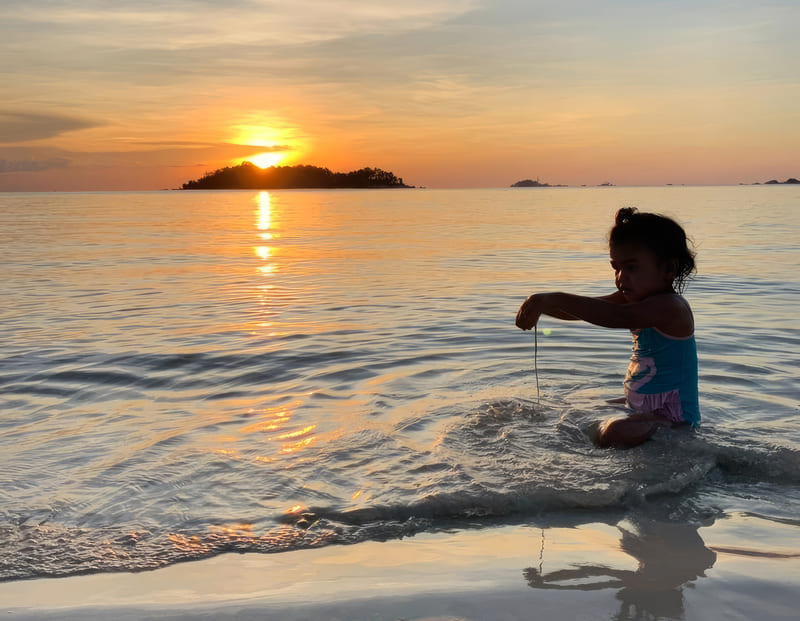 10. Sunset Cruise and Stargazing
Enjoy a peaceful evening on a sunset cruise and stargaze into the clear night sky. This activity is perfect for couples or families who want to unwind and enjoy the natural beauty of the island.
11. Cooking Classes
Learn how to cook authentic Indonesian cuisine at Sheraton Belitung Resort with a professional chef. This activity is a great way to immerse yourself or your kids in the island's culture and cuisine, and you can take your newfound cooking skills back home with you. With so many exciting activities to choose from, Belitung Island is the perfect destination for adventure-seekers and nature lovers alike.