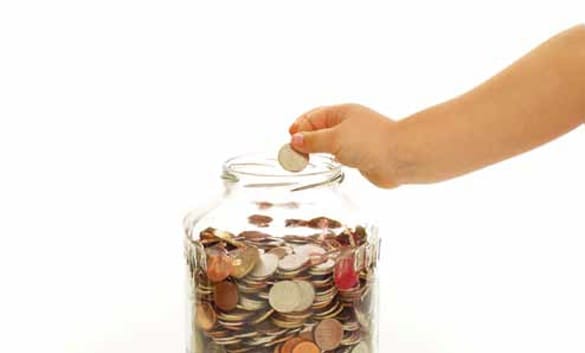 With religion being compulsory in Indonesia, the country is fertile ground for scammers seeking easy money under the guise of providing religious services. Near the top of the list is the Religious Affairs Ministry – rated by the Corruption Eradication Commission as the most corrupt government institution.
Whether taking bribes for the awarding of contracts to print Korans or mismanaging haj pilgrimage funds, there are plenty of opportunities within the ministry for self-enrichment.
One of the five pillars of Islam is the haj pilgrimage to Mecca, Saudi Arabia, which should be undertaken at least once in a lifetime by those who can afford it. One of my ojek (motorcycle taxi) drivers has been saving for six years to send his parents on the haj before they die, but he still doesn't have enough money. This year, the Religious Affairs Ministry has set the cost of a haj pilgrimage at Rp.33,799,500 ($3,000) per person. That covers tickets, airport taxes, lodgings and living costs. There have long been complaints about the poor standard of dormitory accommodation and meals provided for Indonesian pilgrims.
This year's haj is likely to fall between October 1-6. A return ticket from Singapore to Jeddah around that period can be bought online for $662, while hotel accommodation can be booked from $52 a night. Add another $120 for Lion Air flights to and from Singapore, $140 for meals, $20 for bus fares between Jeddah and Mecca, $50 for taxes – and the total comes to $1,371. Round that up to $1,500 and it's still half the price of what the ministry is offering.
Also no stranger to scams is the Indonesian Ulemas Association (MUI) – the country's top Islamic authority. MUI has made headlines for allegedly accepting bribes for halal certification and for endorsing a pyramid scheme in which investors were ripped off.
Further down the scale are people who solicit donations, supposedly for religious purposes, such as the construction of a mosque or the upkeep of an orphanage. In Jakarta, it's not uncommon to be approached by people carrying a folder of paperwork and seeking contributions. Outside Jakarta, roadblocks are erected by people holding nets, with the intention of extracting donations from motorists. In some regions, they are more likely to be collecting for a church.
At street-level in Jakarta, some of those seeking donations are unkempt, unhealthy and undernourished. They definitely need the money more than any deity. Others are immaculately attired in uniforms and well spoken. Invariably they are working for a "coordinator", who provides phony paperwork and assigns positions.
In recent weeks, city officials have warned people not to give to charity collectors who approach them in public. Miftahul Huda of the South Jakarta Social Affairs Office says 99% of those soliciting donations are frauds.
Officials say anyone wanting to make a donation should give directly to official agencies or reputable charities, such as the Muslim Charitable Donations Board (BAZIS), the Humanitarian and Zakat Foundation (PKPU), Al Azhar Peduli Ummat education foundation and Dompet Dhuafa (Wallet of the Poor).
MUI has called for a police crackdown on scammers soliciting funds for the construction of mosques. MUI official Asrorun Niam says the presence of the "charity mafia" reduces public trust in genuine charities.
On April 6, two women in Blok M, South Jakarta, were arrested for soliciting donations for the construction of a mosque and maintenance of an orphanage. Omih (52) and Tupiah (64) claimed to belong to a charity called Lembaga Kepedulian Masyarakat based in Karawang, West Java. Upon examination, it was found their agency did not exist. The planned mosque was equally bogus. The women had official-looking documents with letterheads and signatures from the Religious Affairs Office and district officials, but these were faked.
The women said they collected up to Rp.1 million a day, which they gave to their boss, who then paid them between Rp.2 million and Rp.3 million each per month. Omih said she needed money for her sick husband. She previously worked on a farm in her hometown of Cikarang, West Java, earning Rp.10,000 a day. At a pitiful press conference, she begged to be released.
Officials said the women would be detained pending two weeks of "rehabilitation and development" at Bina Insan Social Institution – a cramped lock-up in Cipayung, East Jakarta. Their families can then collect them, if they first obtain numerous documents from various officials. If they don't, the old women could be detained for six months. So much for charity.