The Central Java Police department is offering a Rp.5 million (US$380) reward for anyone who reports illegal activities involving dirty cops in the province.
In recent weeks, the Indonesian government has passed several regulations to help fight graft across the country's bureaucratic processes and law enforcement institutions. In line with his push to oust the nation's corruptors, President Joko Widodo has signed the "Illegal Payment Cleansweep Taskforce" (Saber Pungli ) regulation into law. A website and hotline has been created for citizens to confidentially report instances of corruption.
Identifying cases of Pungli (which translates to "illegal payments") is the overarching goal of the task force. The new policy supposedly gives this unit the freedom to collect intelligence, investigate and prevent illegal payments up and down the spectrum. If needed, it also gives them the power to arrest officials involved in graft.
On Tuesday, October 25, Inspectorate Supervisor Sr. Corm. Bambang Prayitno told reporters they are ready to give Rp.5 million (US$380) anyone willing to blow the whistle on police corruption. The same reward applies for citizens who are able to name civil servants illegally charging fees for administrative services. Prayitno has informed police officers that his institution will be imposing heavy penalties for those caught accepting illegal payments.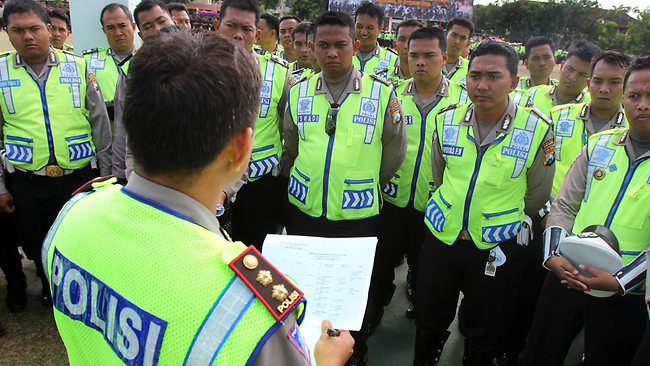 Prior to that, Widodo instructed National Police Chief Gen. Tito Karnavian to eliminate all illegal fee collections under his management. In a discussion related to extortion cases in Semang, Prayitno was quoted as saying his department will reward citizens who immediately report to the authorities that they were asked for a bribe.
The inspectorate supervisor encouraged people to file the reports, as doing so could be instrumental for real change. According to him, many police officers are involved in illegal fee collections and it's time for a change.
While Sabarudin Hulu, head representative of the Central Java Ombudsman, commended the move, he also proposed that all whistleblowers receive protection from the police. Hulu explained that fear often prevents people from stepping forward and filing reports. The head representative said his office will help create a special service area to accommodate filing reports in strict confidence.
Image credits: The Advertiser, Indonesia-Investments