Indonesian advocacy group Women's Coalition called for the inclusion of same-sex abuse under the definition of rape at a recent hearing for the judicial review of the Criminal Code Procedures Law on September 9.
According to Detik, Professor Euis Sunarti of Bogor Institute of Agriculture and 11 other activists filed for a judicial review that called for the courts to categorize abuse in same-sex relationships as a criminal offence.
As it stands, the criminal code in Indonesia states that any person who uses force or the threat of force to have sex with a woman will be held liable, charged with rape, and may serve up to 12 years in prison.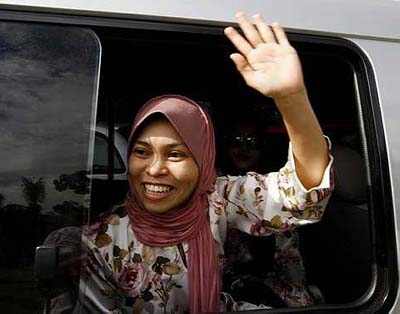 Kartika Sari, the chairwoman of the Women's Coalition, emphasized that the group is advocating to rectify the definition of rape to include not just women but also men as victims and that same-sex abuse should be viewed correctly in the eyes of local law enforcement, along with other forms of domestic violence.
Sari explained how merely deleting the "woman as victim" phrase in an article of the current legislation will not provide justice for the victims. She added that there is an urgent need for the article to be more comprehensive, redefine the scope of the crime, and recognize other forms of rape.
These amendments will support the coalition's demand to have the court recognize same-sex relationships, and have such abuses in these relationships categorized as a criminal offence.
The chairwoman also claimed that the current definition makes suspects of same-sex rape non-imputable for the act, instead of facing only minor sexual abuse charges and a brief stint in jail. As it stands, the prison sentence for a minor sexual abuse offence could be as little as five years.
Feature image via Wikimedia; post image via Women's Aid Organisation.