Theo is Director of Production, Creative and Artists of electronic dance music festival organizer, IDM-Events. Their first event in Indonesia, Dreamfields, took place in Bali in 2014, and their upcoming music festival Become One will take place in Jakarta this March. Become One promises to be a 10-hour dance music festival featuring six world-renowned DJs. Theo talks to us about what it takes to create a successful music festival in Indonesia.
What are IDM-Event's missions?
Our missions for 2015 are the creation of two big events with over 15,000 visitors, and two smaller events for around 5,000-8,000 people. We keep Dreamfields for Bali, Become One for Jakarta, and two new events will either be in Jakarta or somewhere else in Indonesia – more news about these events soon.
How hands-on are you with each music festival?
Pretty much full-on, as organizing events is not a 9am-5pm office job. You can imagine that for an event of about 15,000 visitors we need about six months of preparations with a full-time team of 20 people from Holland and Indonesia. As a shareholder and workaholic, I need to be aware of what is going on at all times, so this does take a lot of energy. However, on D-Day when everything is going according to plan and there is time for a drink with the team, you know all the effort was worth all the blood, sweat and tears.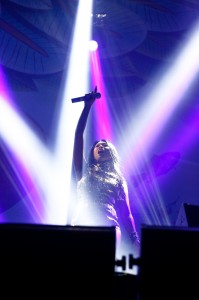 The music type compared to other events is not that much different. We do know what kind of music is in fashion and adjust our DJ choices in order to please our guests to the fullest. In terms of events, I do think we are different than others as we are looking to give more of an experience and lots of interaction with our visitors. This will be done with major fireworks, the most extensive LED screens, Co2 canons, confetti, stage pyrotechnics, etc. But also the service is an important part of the experience; things like enough clean toilets, no queuing at the bar and the entrance, proper cold drinks and a high standard of food. Beside that we also put a lot of energy into health and safety, for example we provide free drinking water for everyone!
EDM was valued at over US$4 billion in 2012, with its top DJ Tiesto bringing in US$22 million alone. What do you think has contributed towards this boom?
People are looking for more unity and togetherness due to the unfortunate global trends of violence, wars and recession. We would like to give our visitors a feeling of positivity and excitement, which stays in their minds for as long as possible.
This way hopefully they can stay positive about life. IDM-Events is striving to build positive communities through Become One and Dreamfields, in which people can share thoughts through social media, which we will always maintain even though the event is done. In addition to this, we acknowledge the fact that people are more and more often looking to visit festivals instead of traditional bars or clubs in order to consume a drink or have a dance.
And what about this music genre in Indonesia – how has it grown over the last decade and what do you foresee in this industry in the future? 
The EDM genre is growing daily, especially in Indonesia, where people are definitely aware of EDM but does not yet have a repeating festival format. There would be space for a massive festival each month, looking at the numbers. Our visibility study says that Indonesia has over 1.6 million EDM-minded people and again, this number is growing daily.
How do you choose and book acts? Have there been any particularly difficult acts to bring into the country? 
Actually Avicii was a struggle to book but we ended up getting him. IDM Events is also a booking office in the Netherlands and our booker Patrick is very seasoned, professional and well-respected in this small world. We do have the advantage as we are Dutch and know many of the DJs personally. Just to tell you a funny story; we had booked Hardwell—the number one DJ in the world—several times in the past for only Rp.4,000,000. Now he is asking about 1,000 times as much!
Who are your competitors?
Djakarta Warehouse Project (DWP) is a competitor but we are happy with their existence, as we think it is good to have a competitor – they create and shape the market as well. We went to DWP 2014 and we were very impressed by what they had pulled off – they set a standard in Indonesia. If we look to Asia there is Ultra, Zoukout, Future Music Festival and Sun Burn and again, without these festivals it would be more difficult for IDM Events to enter the market.
What challenges do you face as an entrepreneur in Indonesia?
I guess the way of thinking is completely different from the European way, but funnily enough I am starting to get it, I hope! I was not used to the idea of corruption but since President Jokowi has been sworn in, I can see changes coming in the future.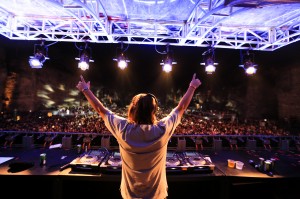 Indonesia has recently announced that it is at war with drugs. Can you tell us how you combat the issue of drugs at your festivals, considering dance music and festivals are quite often linked to drugs?
Even though I'm from The Netherlands, IDM Events is 100% against any form of drug-use. We also acknowledge that it's not an easy subject to tackle, but we do everything in our power to avoid drugs at our events. Security will oversee this at the event and this issue is on top of our priorities.
Can you share a funny or memorable story from your time here?
Where do I begin? The most memorable was when Anggun came on stage at Dreamfields Bali and all the fireworks went off. I looked around and I saw so many happy faces. I was together with my partner Henry and David from Matrixx – we looked at each other and I thought, "We pulled it off!"
Become One will be taking place on Saturday, 14 March 2015. For further information, please visit www.idm-events.com.