Indonesia Expat and Singapore National Academy are joining forces to provide insightful articles on Surabaya. The young, student journalists in the SNA Media Club get to learn valuable writing techniques with the help of the editorial staff at Indonesia Expat. All stories and photography are provided by the SNA Media Club and SNA Photography Club.
Are you ready to venture on a gastronomical adventure? Get ready to embark on a gastronomic hunt around Surabaya as we share with you ten traditional dishes of East Java.
Tahu Tek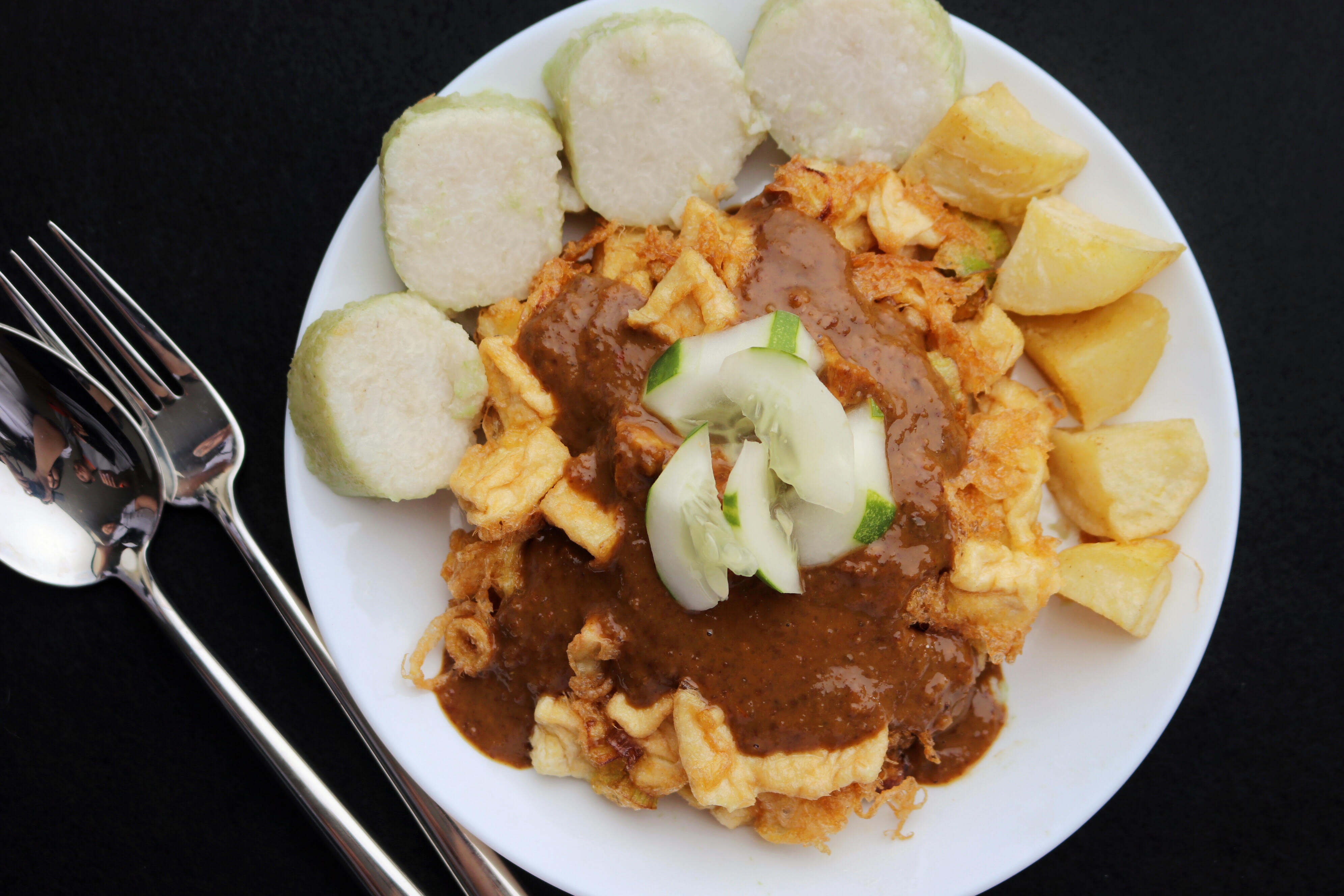 Tahu tek is a delicious egg and tofu salad with a wonderful mix of sweet, savoury and spicy flavours. This simple dish contains scrambled eggs, fried tofu, sweet soy sauce, peanut sauce, minced shallots, cucumber and bean sprouts. Of course, this dish can be served with a special homemade chilli paste called sambal. Most locals will insist that tahu tek must be served with a good helping of savoury prawn crackers.
Rawon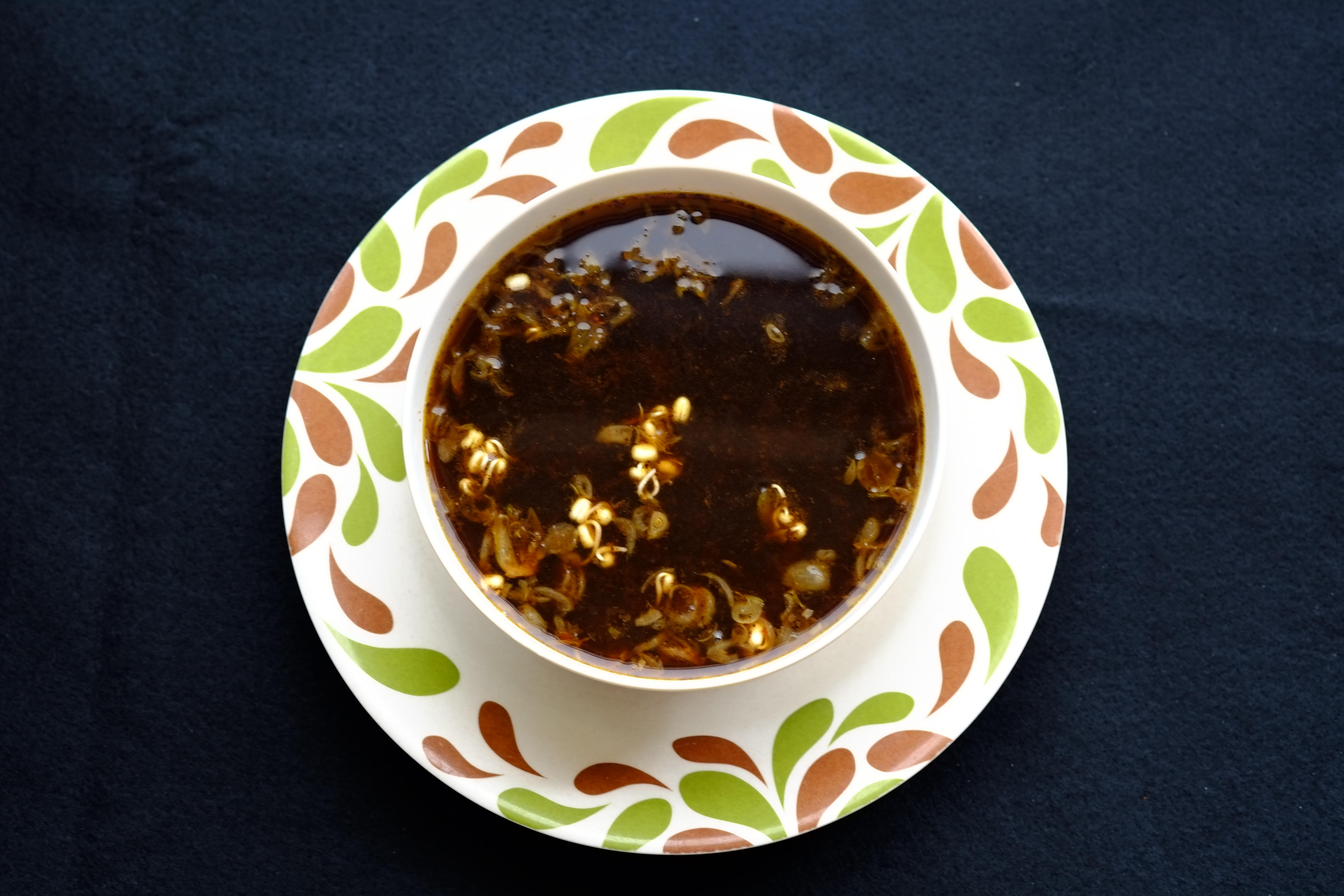 Rawon is a sweet and salty soup originating from East Java. Rawon has a very delicious broth made from a mixture of ground garlic, shallots, kluwak (a type of seed), ginger, candlenut, turmeric and red chilli. These ingredients are sauteed until they get aromatic. The mix is then poured into beef stock with diced beef. Kluwak is the main ingredient which gives the delicious nutty taste and the attractive black colour. Rawon is also eaten as a main course with rice, and like most Indonesian traditional food it is garnished with scallion and fried shallots to add a tinge of freshness to the aroma of the thick and rich soup.
Soto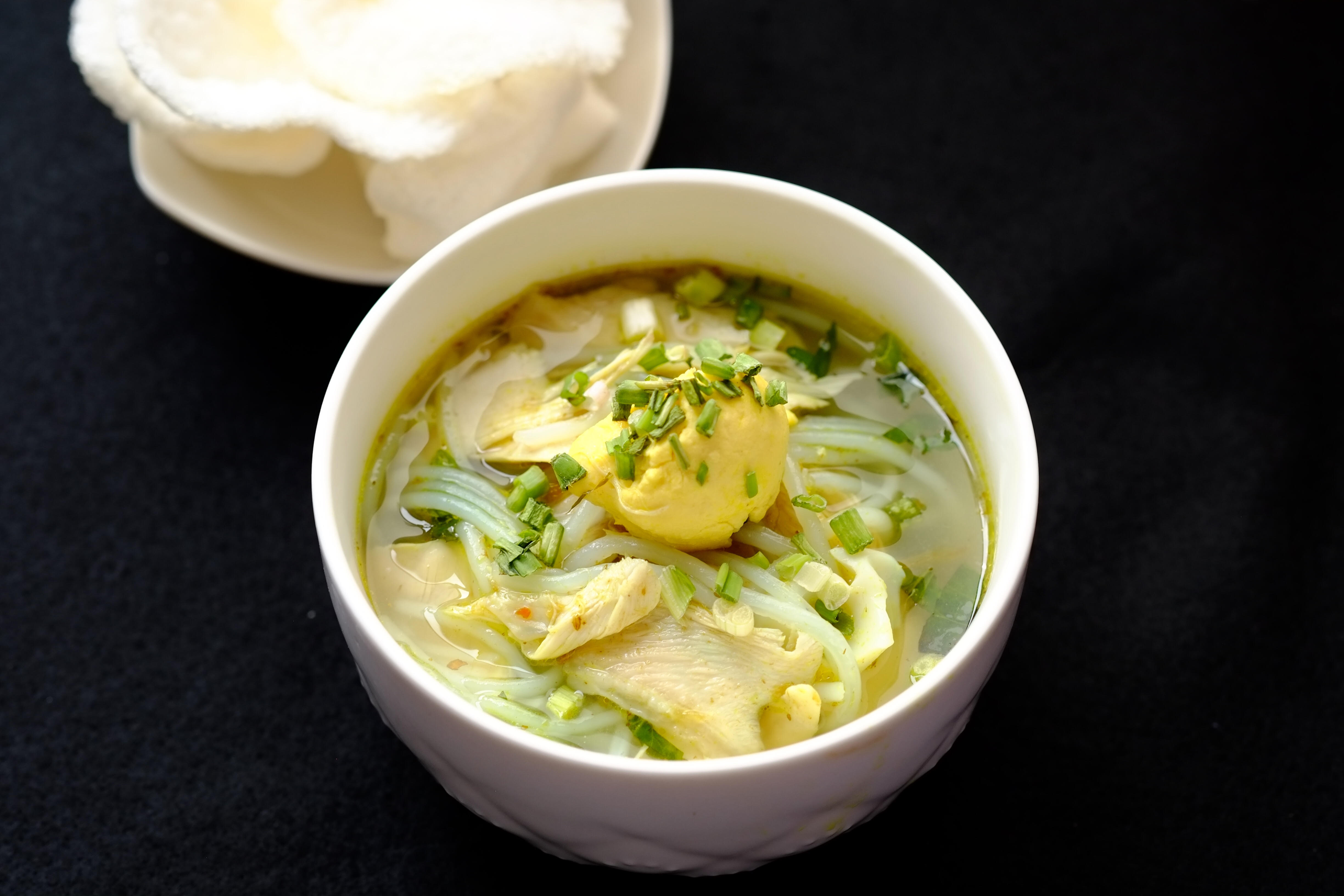 Soto is a traditional beef or chicken soup with fresh vegetables. Soto is considered comfort food in Indonesia, and it originates from East Java. It is appropriate to eat at all times of the day, especially if one's in need of a little pick-me-up. It is found on most traditional Indonesian restaurant menus, and the best thing about soto is that it is so comforting for so many in Indonesia. Although different versions of soto can be found in other countries like Malaysia and Singapore, we feel the best ones are closer to home, especially the soto we discovered at Ambengan Soto Pak Sadi in Surabaya.
Rujak Cingur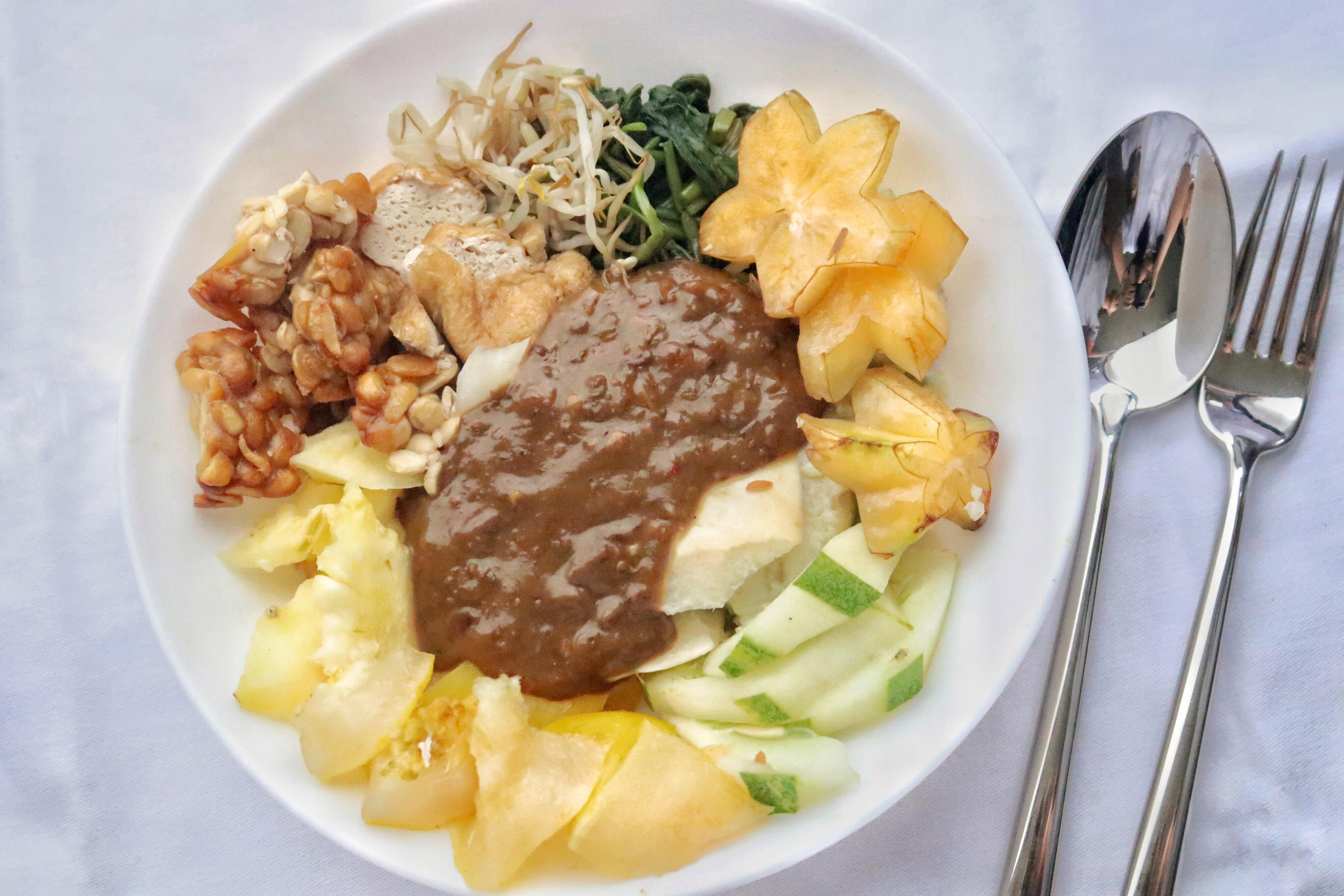 Rujak cingur has a unique mixture of flavours. It consists mainly of cucumber, mangoes, pineapple, water spinach, lontong (compressed rice cakes), egg noodles and fried tofu all topped with a unique tasting sauce. This dish is very popular in Surabaya and the black sauce harmonizes all the ingredients together beautifully. Rujak cingur has a lot of elements, but the key is the cingur, which is a chewy and flavourful condiment that perfectly blends with the crunchy and appetizing shrimp crackers. As with much traditional Indonesian food, rojak cingur is served on banana leaves, which add an authentic touch to this dish.
Lontong Balap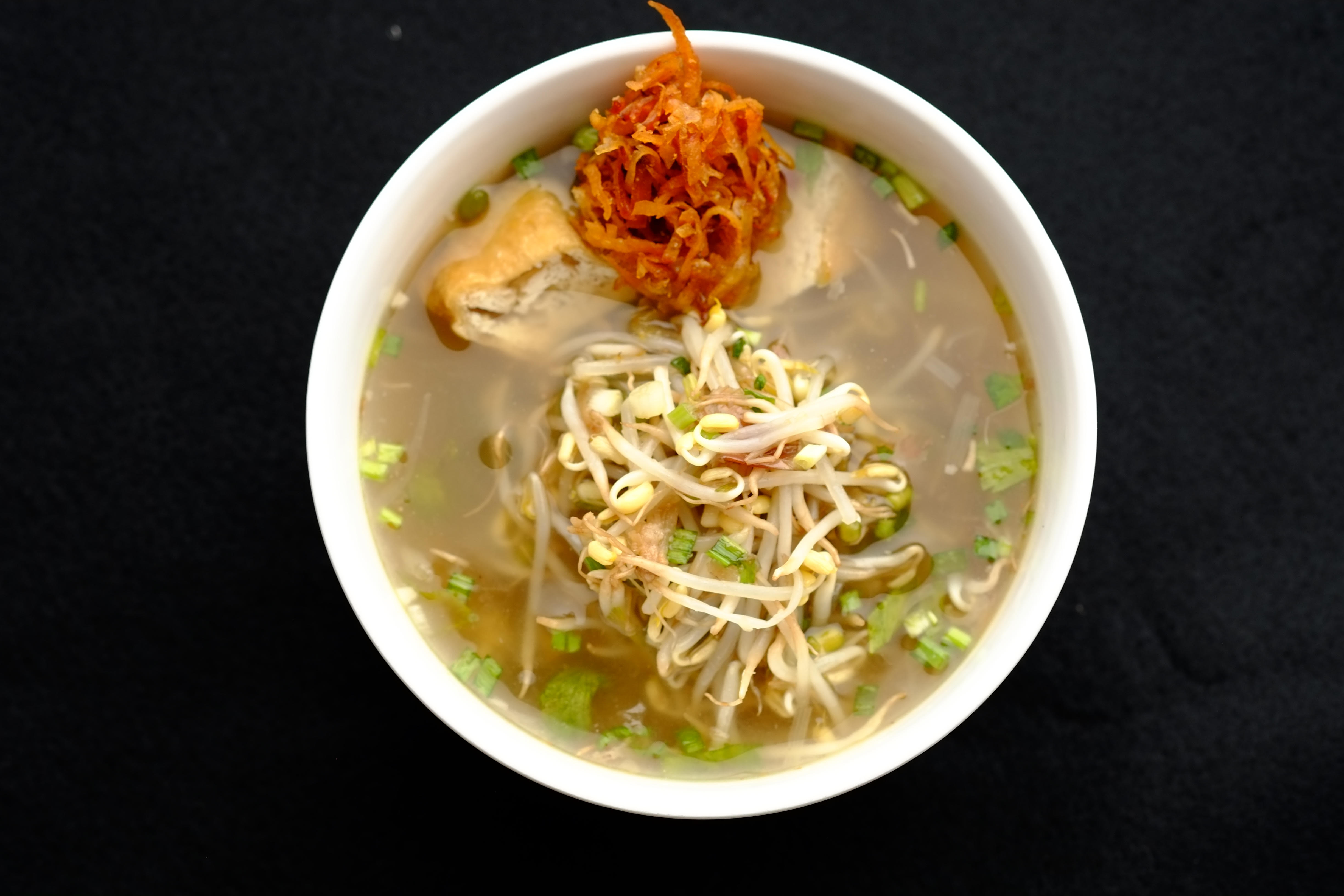 Lontong balap is a popular traditional food, especially in Surabaya. This unique dish has different ingredients in one stew, consisting of a few pieces of sliced rice cake known as lontong, fried tofu, lentho (a type of pea fritter), sambal, sweet soy sauce, a dash of bean sprouts. It's a quick and hearty meal, and many workers grab this dish during their lunch hour. One of the best lontong balap eateries is Lontong Balap Pak Gendut in Surabaya.
Brengkes (Pepes)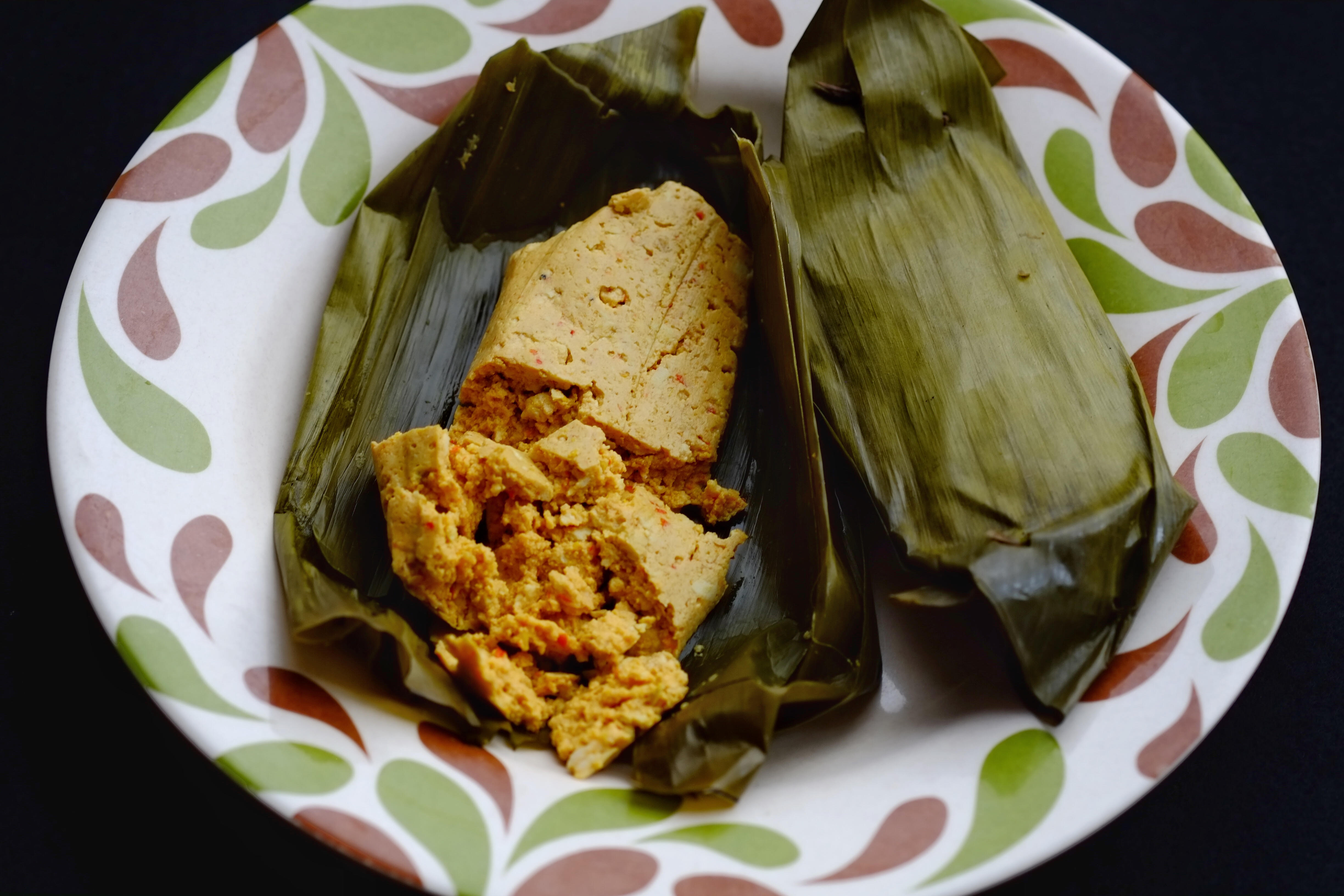 Brengkes is a grilled fish dish that originates from East Java. The fish is first steamed and then grilled to bring out the flavours whilst the wide range of fish that can be used allows you to choose and develop a particular favourite. This dish is special as it utilizes different variations of sauces. The shredded mangoes give it a slightly sweet and sour taste and make this dish unique. The wonderful mix of spicy, sweet and salty flavours will set your taste buds craving for more of this dish which really should come with an 'addiction' warning. 
Nasi Krawu
Nasi krawu is a mixed rice dish consisting of dry stewed beef, chilli paste mixed with shrimp and serundeng (sauteed grated coconut) from the region of Gresik, East Java. Traditionally, Nasi Krawu is served on banana leaves.
Tahu Campur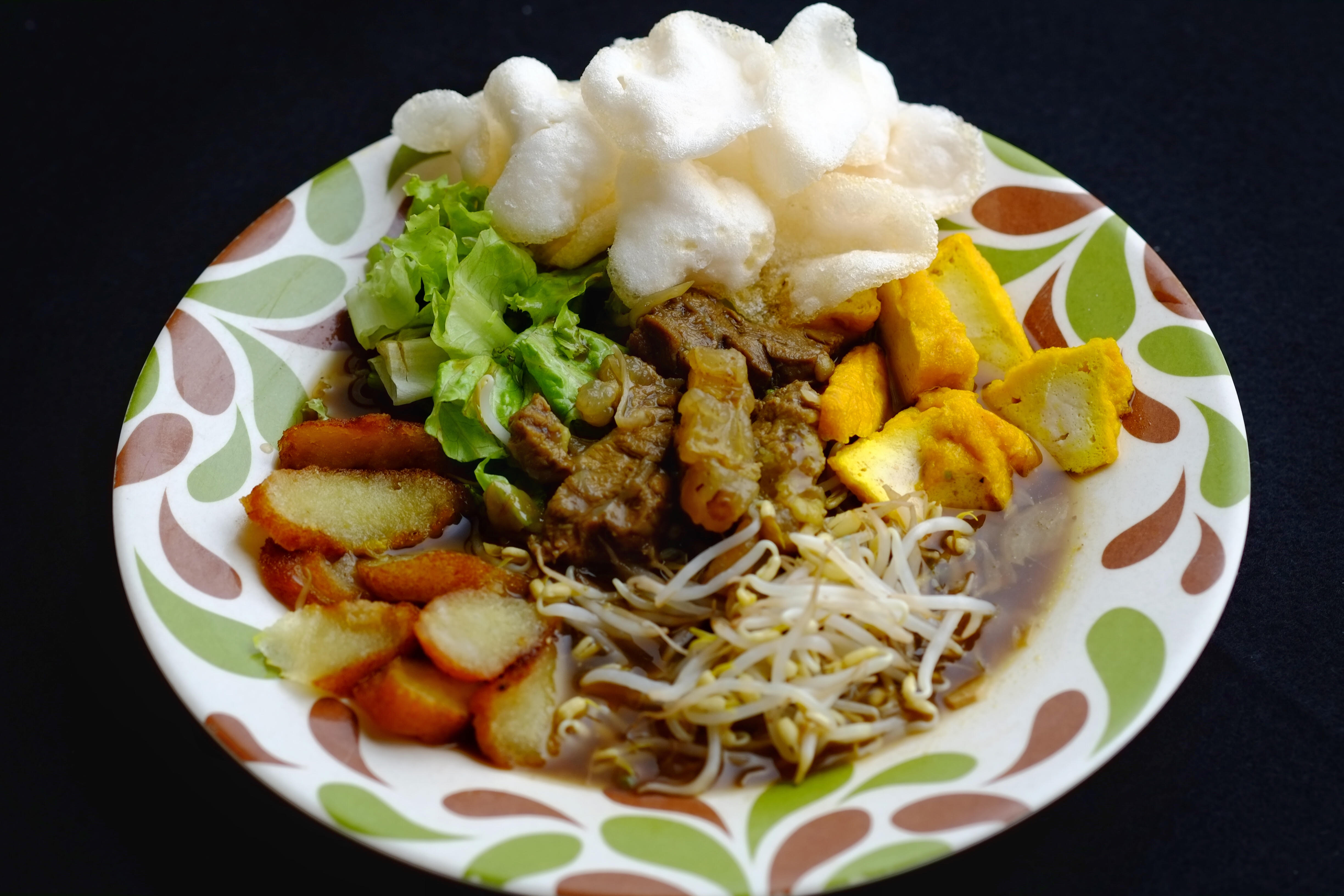 Tahu campur translates to mixed tofu. As its name suggests, tahu campur is a mixed tofu dish that consists of noodles, diced beef, beef broth, prawn crackers and spices. Originating from East Java, tahu campur may come as a surprise to some as it's usually served with noodles instead of the Indonesian staple, rice. Nonetheless, tahu campur is just as delicious and it's usually available around the clock.
Gado Gado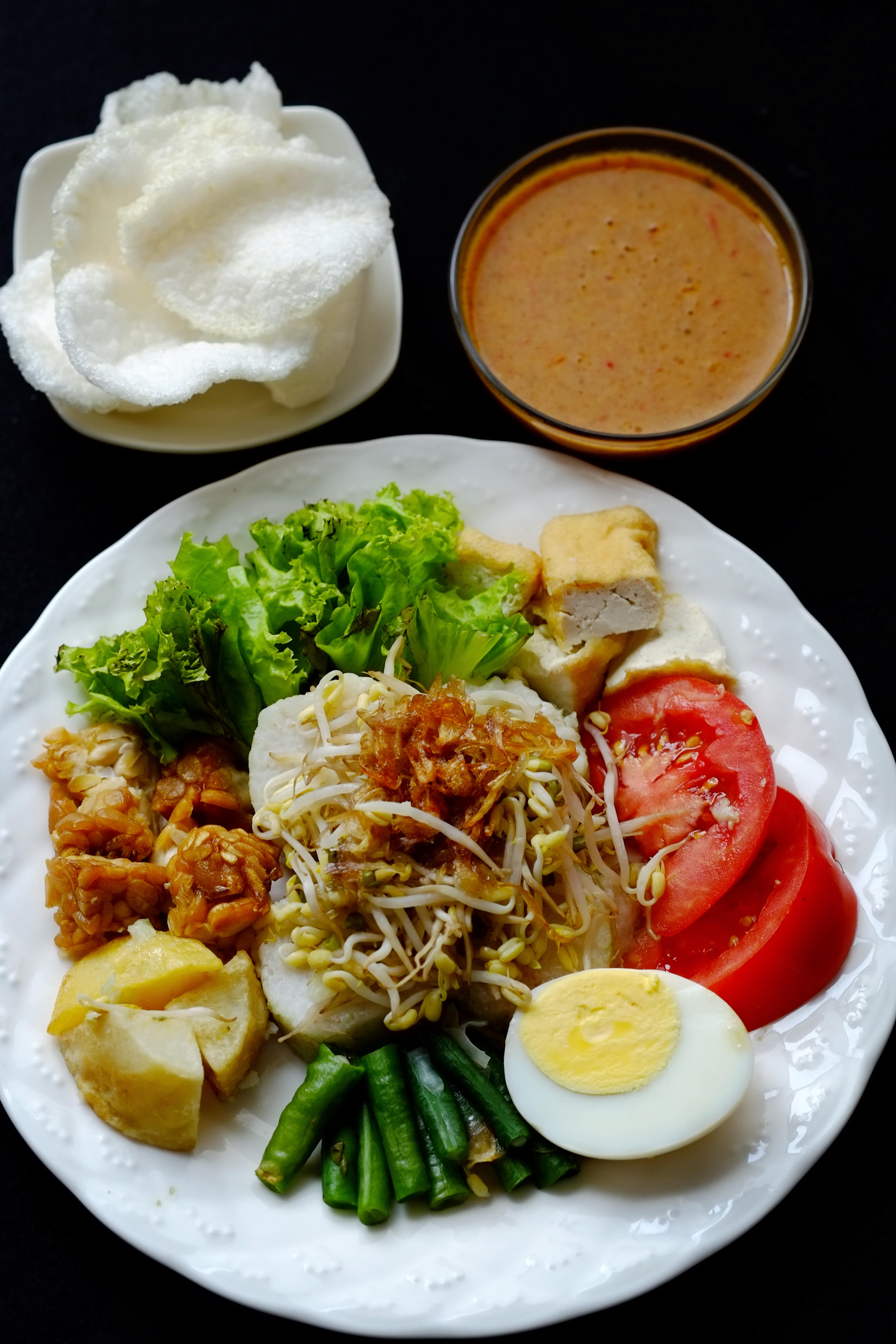 Gado gado is a very popular dish from Java. A Javanese salad consisting of compressed rice cakes called lontong, peanut sauce that is made from sweet soy sauce, shallots, hard-boiled eggs, diced boiled potato, tofu and tempeh; it is one of the healthier traditional options. Though you may think the flavours would clash with all of these ingredients, gado gado has an aroma and taste that blends wonderfully, especially with the addition of savoury prawn crackers. The best ones are found at Gado-Gado Arjuna in Surabaya.
Sate Kelapa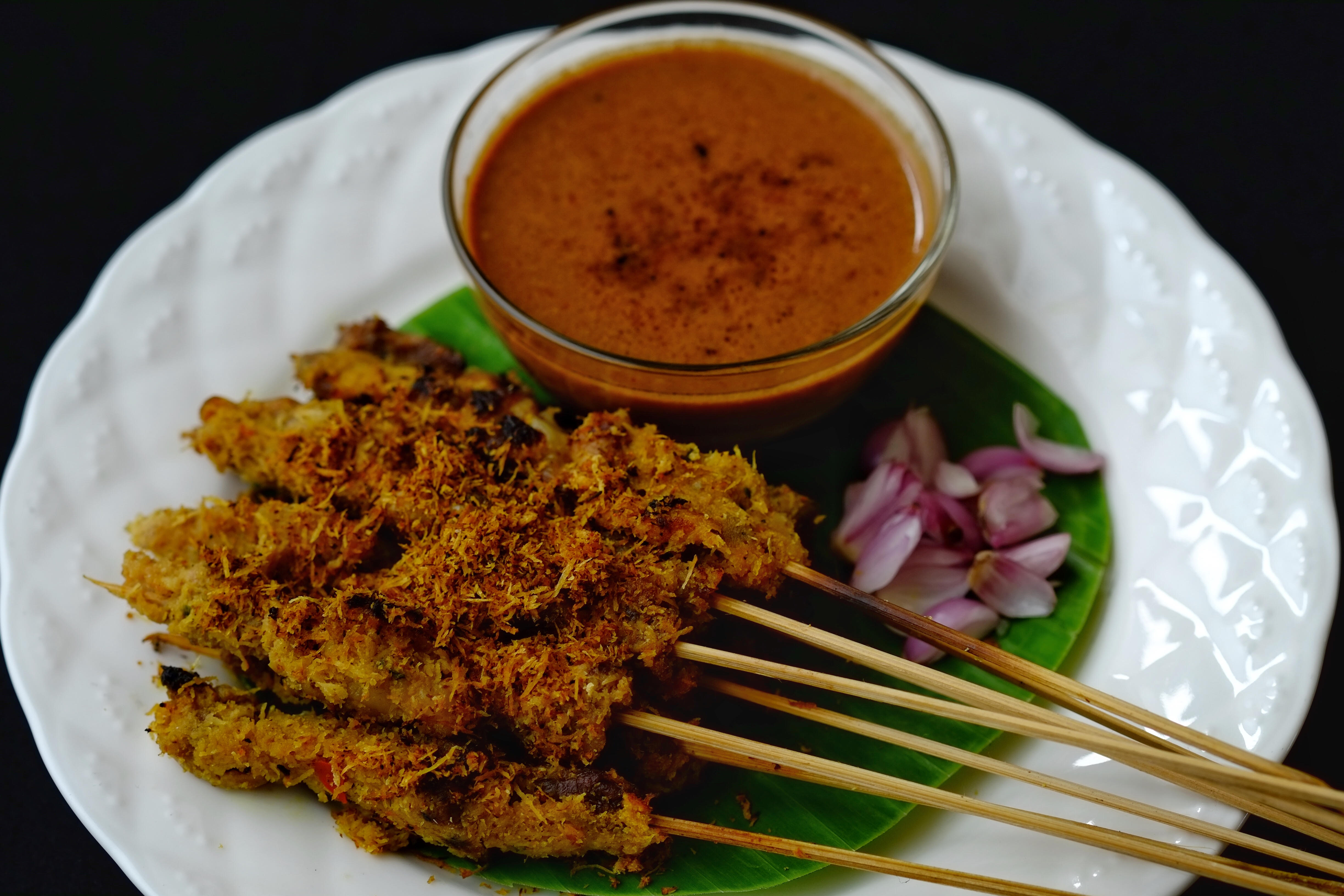 Sate kelapa is a simple dish that's made from meat and coconut on sticks for grilling. What makes this type of sate unique from the many variations of sate is its unique combination of meat, bone marrow and shredded coconut. The dish itself is served with peanut sauce, chilli and shallots. Definitely unique, this dish is a must try for any visitors to East Java. For the best sate kelapa, we suggest going to Ondo Mohen in Surabaya.