It's about time to start your Christmas shopping, and you're looking for one of a kind, local and handmade gifts, where the artisan is the winner – so where do you go? Paisley Things in Jakarta has the answer.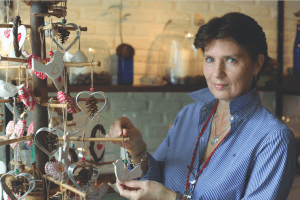 Paisley Things was founded by pure mistake four years ago by Caroline Tobing, a French expat trained in interior design, who has been living in Indonesia for 10 years. Upon spotting a bamboo broom for sale, Tobing was immediately curious as to how the broom was made, given its complex rattan embroidery, and she purchased the item to learn more about the artisan behind for it. Wanting to help the craftsman further by exposing his work to her community, she purchased some of his products and was surprised at how quickly she was able to sell them to friends and family members.
"I was given space in a mall for a week and sold everything again," Tobing says about the second time she helped the artisan sell his products. As the founder of the Darius Tobing Foundation, a charity that helps improve the wellbeing of impoverished communities in Indonesia, Tobing felt the idea of creating a space to sell artisans' work, thus keeping their art form alive, went hand-in-hand with everything her foundation stands for.
Aptly named after her husband's late father, the Darius Tobing Foundation has opened two libraries: one in Bantul, south of Jogjakarta, and one in Cianjur, West Java. These libraries give children and their families access to books, providing them "a window to the world", as Tobing says. Scholarships are also provided for higher education, and the foundation supports elderly and the hard of hearing, to name but a few of their activities.
Paisley Things works alongside the Darius Tobing Foundation and helps local artisans remain in their villages, avoiding moving to big cities to make a living. More and more artisans have since come to Tobing and asked to join her initiative. Tobing looks at the skills of each artisan and the materials that they have available to work with, and then she comes up with a design. A down payment is made for the artisan to be able to start work, and once the product is finished, Paisley things buys it and sells it to their customers in Jakarta. Artisans are now making good money with concrete work and constant orders.
"We don't want to compete with Indonesian handicrafts," Tobing explains about her products, "because our items are completely different from traditional Indonesian things."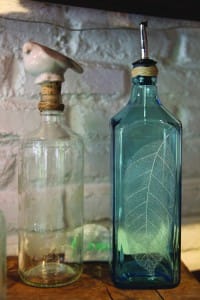 And it's clearly true – the interior decorating items for sale are unique, and can only be explained as Indonesia meets France, with a vintage twist. Items for sale range from jars and containers to lamps, pots, vases and brooms, birdcages, baskets, and even quilts. The store in Kebayoran Baru, South Jakarta, is immaculately decorated with exposed white brick walls, adding that certain je ne sais quoi feeling to the place.
One of the unique selling points of Paisley Things is that they do as much as they can to ensure they are reusing existing items, rather than creating more waste. Glass bottles and jars are donated to be made into delightful and useful household trinkets like olive oil and vinegar bottles, cookie jars and vases, many of which are intricately engraved by the local artisans. Even the shopping bags are made out of old newspapers and Tobing reassures me that they never cut trees, do not use plastic, and only use what is available. And because everything is handmade, each piece is a one of a kind.
The artisans working for Paisley Things come from all over Java. Understanding that too many villagers move to big cities in an attempt to find work, leaving behind their land and families, Tobing thinks it's important for them to remain where they are.

"We go to them," Tobing says. "We tell our artisans to stay with their families and their land and we allow them to keep their skills without having to move to a big city, thus keeping their heritage."
One of Paisley Things' artisans, Pak Asep, was born into a ceramics-making family creating earthenware the traditional way, using a kiln. Pak Asep was left with a huge problem when the government discontinued the subsidy for minyak tanah (kerosene), which Asep and his family used to power the kiln. This forced him to give up his family's entire industry, but luckily he met Tobing. Today Asep works for Paisley Things, making beautiful engravings on olive oil bottles that are selling out fast, and he has become a manager in charge of recruiting, training and even taking on apprenticeships.
This not-for-profit social enterprise has no plans to expand. Tobing wants to continue helping artisans without starting to push them too hard. "I don't want to turn these people into an industry. I just want them to succeed, not to worry, and have the pride to say 'I have a job'. They are very proud of their work."
The beautifully-crafted household items are loved by people from all backgrounds. During my visit to Paisley Things' quaint shop, I met an Australian lady, Mara Soekarno, who was purchasing a gift for her son. When asked why she enjoyed shopping here, she answered, "I find the items unusual and make really nice little gifts." Other customers include the wife of Jakarta Governor Basuki Tjahaja Purnama, Veronica Tan, to former president and still leader of the Indonesian Democratic Party of Struggle (PDI-P), Megawati Sukarnoputri.
Paisley Things
Jl Bumi No 31A, Kebayoran Baru, Jakarta
Tel: 021 27510156
Email: [email protected]
For more information on the Darius Tobing Foundation, visit www.dtf-indonesia.com