Jakarta International Football League (JIFL) was formed over twenty five years ago. A simple idea, expats who love football (soccer), want to socialise and (usually) drink beer – not necessarily in that order – form teams and play each other. Initially formed along national lines (Dutch, British, Danish etc) the thirteen current teams are a mixed bag.
We still have the flag flyers in Cameroon, FC Azzurri (Italian in case you didn't guess), Japan, Vikings and German Plus. Add to these guys Lions, Molly Malones, La Vera Spartans, JIS, Bugils, Nomads, DOIT and the cosmopolitanly named Global Expats Indonesia and there it is – a rag tag of players from the elegant playmaker to the elephantine goalkeeper, the lethal striker to the lethargic defender.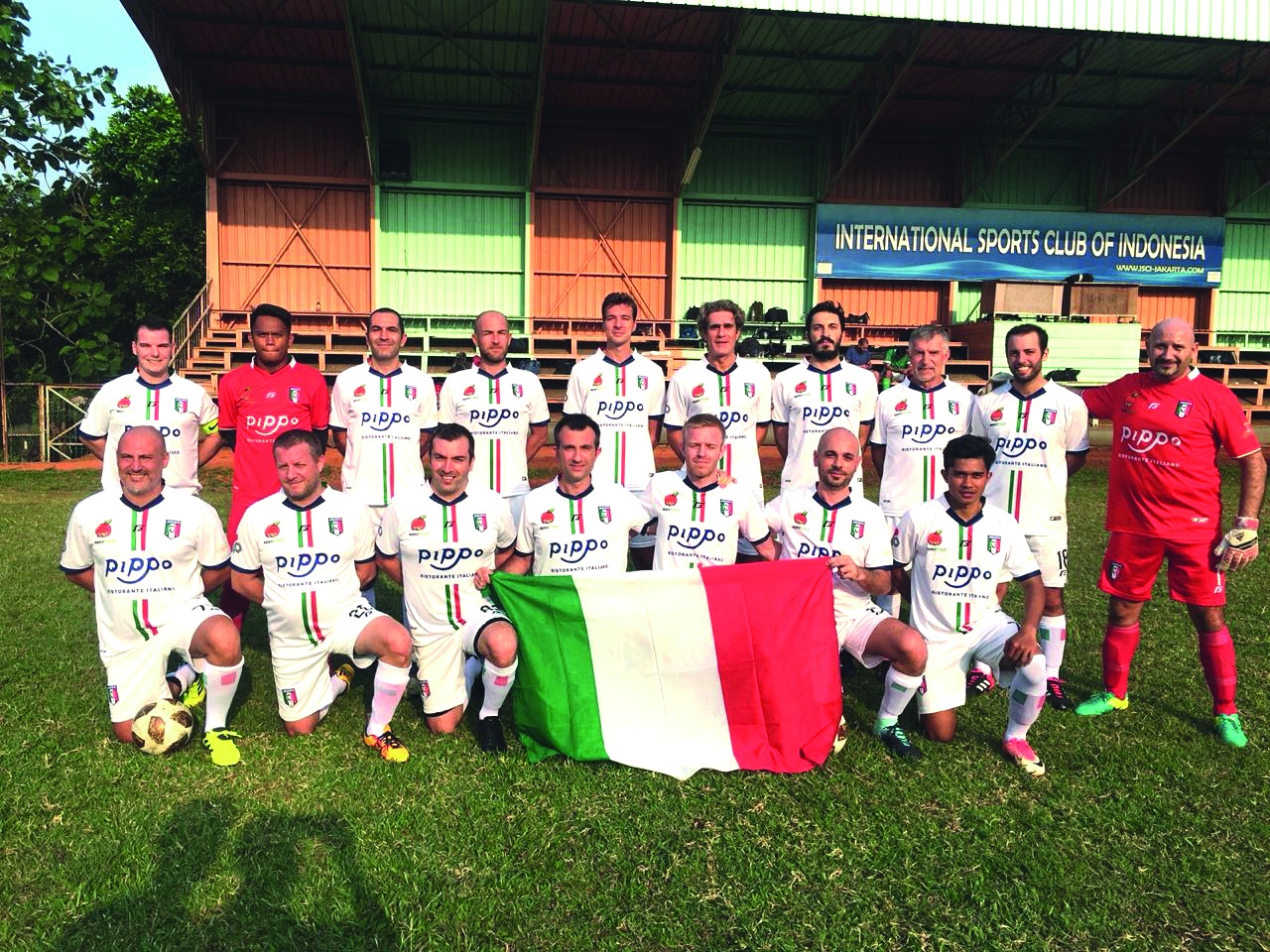 The majority of the players are expats although some Indonesian players are allowed in the form of goalkeepers – I mean who wants to play in goal? And long standing Indonesian players – under the fabled Marvin rule. Although due the low oil price (ergo less expats) each team is allowed to field an additional Indonesian (outfield player).
Who would have thought global macroeconomics would have such an effect? Don't see that on Bloomberg do you?
Although we want friendship and social activities amongst teams and players, we take the games seriously. Last season we held a training workshop for our referees and have another planned for this season. JIFL has a strong code of ethics and violence and abuse toward players and (especially) our local referees is not tolerated.
For season 2018/19 JIFL banner sponsor is McGettigan's and the league is named McGettigan's JIFL. Our Cup tournament is still open for sponsorship – so if Copa Del Rey is out of reach and Emirates beat you to the FA Cup – JIFL Cup naming rights are your best bet! Other sponsors are Indonesia Expat and many of the bars and restaurants around Jakarta.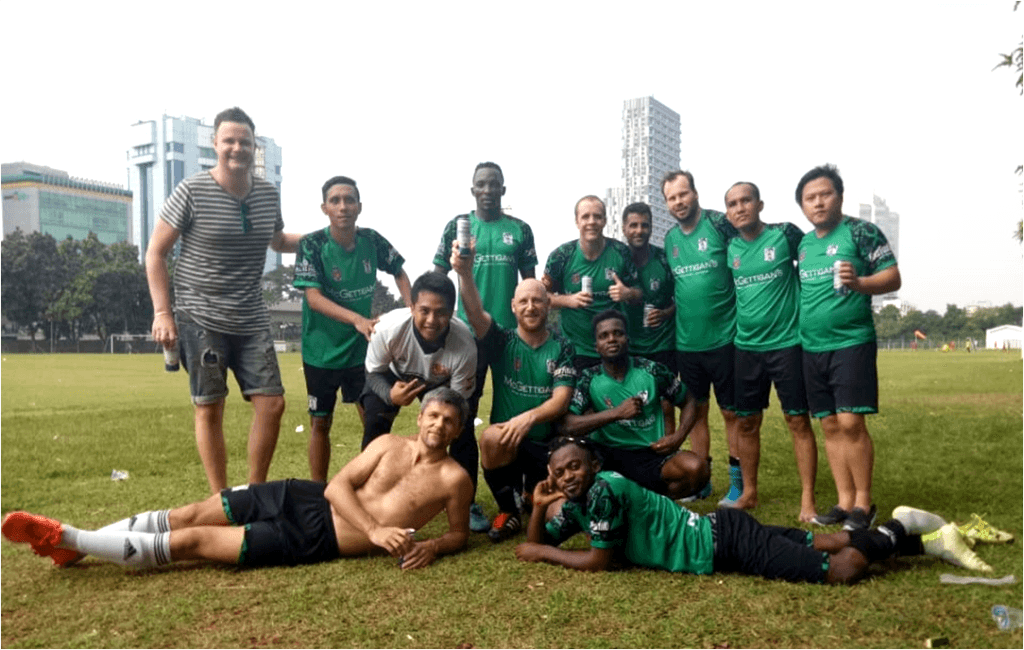 This season started 8 September with some great games already. Early leaders are Bugils and Azzurri – but a long way to go yet.
Playing in JIFL is a great way to enjoy football, meet new friends and get some exercise (the benefit of which is usually obliterated by the post game beers).
In future editions of Indonesia Expat, we will feature teams and maybe some players and game reports. Not to be missed!
If you want to join a JIFL team – you can start by contacting any of the JIFL Committee at jifleague.net or our Facebook page or directly Phil on 0815 1302 5166, Roberto on 0858 8182 0828 or Laurent on 0811 1975 662.
See you on the pitch!