Welcome this year's Christmas spirit with a bundle of splendid and heart-warming dining experiences at Mandarin Oriental Jakarta.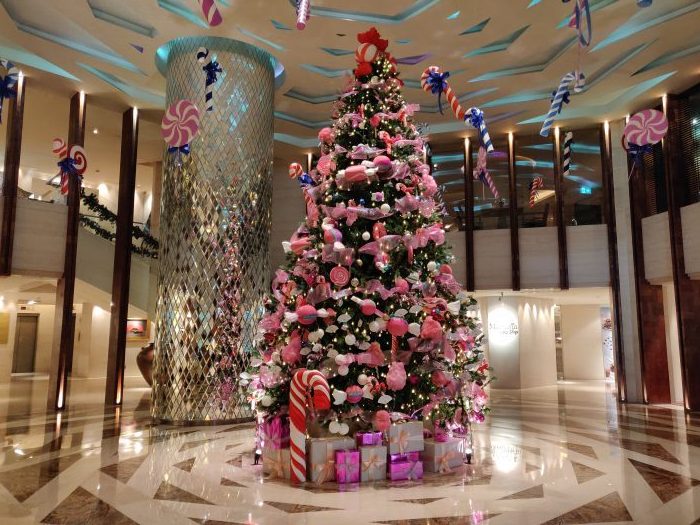 Festive Dining at Cinnamon and Lyon
An essential Christmas dish during the festive season is none other than the classic roast turkey. Recently recognised as the Best French Restaurant in the city, Lyon serves turkey with honey-glazed chestnuts, brussels sprouts, baby potatoes, and homemade cranberry sauce. Other wondrous dishes to look forward to are heirloom tomatoes, the signature steak au poivre, as well as the popular Christmas pudding.
Lyon's Festive Set Menu will be available from 1st to 23rd December 2019 with prices starting from Rp250,000++ per person and Raclette at Rp350,000++ per person. On Christmas Eve and Day, an enticing Christmas five-course dinner menu is priced at Rp800,000++ per person. The Lyon brunch is also serving a la carte and buffet options also on Christmas Day costing Rp730,000++ per person.
Lyon Reservations: +6221-29938824 or email [email protected].
Meanwhile, Cinnamon creates the perfect ambience for year-end celebrations with families, friends, colleagues, or loved ones with cheerful and colourful ornaments inspired by Candyland decorations to entertain the little ones. An all-you-can-eat feast, featuring classic holiday dishes from around the world, during the Christmas Eve Dinner Buffet is priced at Rp588,000++ per person.
Cinnamon Reservations: +6221-29938823 or email [email protected].
Splendid Festive Hampers from The Mandarin Cake Shop
An exceptional range of exclusive Festive Hampers, comprising a variety of festive delights from The Mandarin Cake Shop, includes two impeccable hampers in an elegantly designed gift box. Available from 11th November to 30th December 2019, prices start from Rp650,000 nett, where you can choose among popular Christmas goodies such as the Brunsli cookies, Vanillekipferl cookies, Canestrelli cookies, Speculas cookies, chocolate crinkle cookies, and Christmas shortbread cookies.
Order Placements: +62 (21) 2993 8820 or email [email protected]
'Pick A Fan' CSR Programme
Mandarin Oriental Jakarta invites guests and colleagues to participate in the 'Pick A Fan' programme this Christmas. In partnership with the Emmanuel Foundation, a non-profit organisation dedicated to improving the health and education of less-fortunate people, this initiative will benefit around 100 less-privileged children in Jakarta and West Java.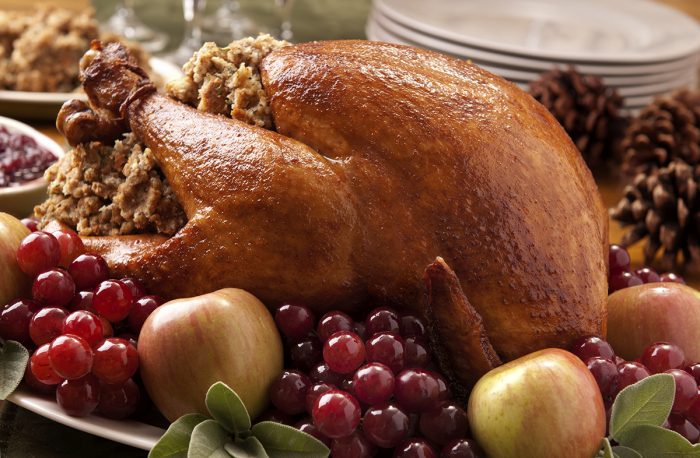 Exquisite New Year Celebrations
Go on a super buffet culinary voyage to spend the last remaining hours of 2019 digging into French, Cantonese, and flavourful Indonesian traditional treats at Cinnamon, Lyon, and Li Feng. A line-up of children's entertainment and activities will also be presented to create a heart-warming, meaningful experience.
Dance along into 2020 to live music at Azure. This outdoor, poolside bar, located on the fifth floor, allows guests to vantage a dazzling view of the city's skyline and is possibly the best spot in town to watch the night skies sparked in colours from Bundaran H.I. or the Welcome Monument.
Reservations: +6221-2993 8888 or email to [email protected].
Exquisite New Year's Eve' Package
Celebrate New Year in the middle of Jakarta's concrete jungle this time around. Mandarin Oriental Jakarta offers 272 spacious guest rooms and suites with unbeatable views of Jakarta's iconic skyline, leaving guests extraordinary moments to reflect in years to come.
'Exquisite New Year's Eve' stay, on 31st December 2019, prices start from Rp4,050,000++, inclusive of breakfast for two adults and two children, complimentary high-speed internet access, and buffet dinner for two adults overlooking the Welcome Monument view.
Reservations: +6221-2993 8888 or email to [email protected]