One year ago, when one international school after another closed their gates and switched to online schooling, no one would have dared to predict that schools in Indonesia would have stayed closed for such a long time.
This thought was simply inconceivable, even if it became clear pretty quickly that the COVID-19 pandemic would haunt the world for a while longer. Yet here we are, one year later, and richer in some knowledge, and also richer by a few grey hairs, and it is still not clear when the schools can go back to some kind of normality.
We believe that this is a good time to look back and think about what our kids have learned and what we as their parents have learned, too. Most importantly, we should think about what we can do to support our kids even better in the upcoming months when online schooling will probably remain a reality for a few more months.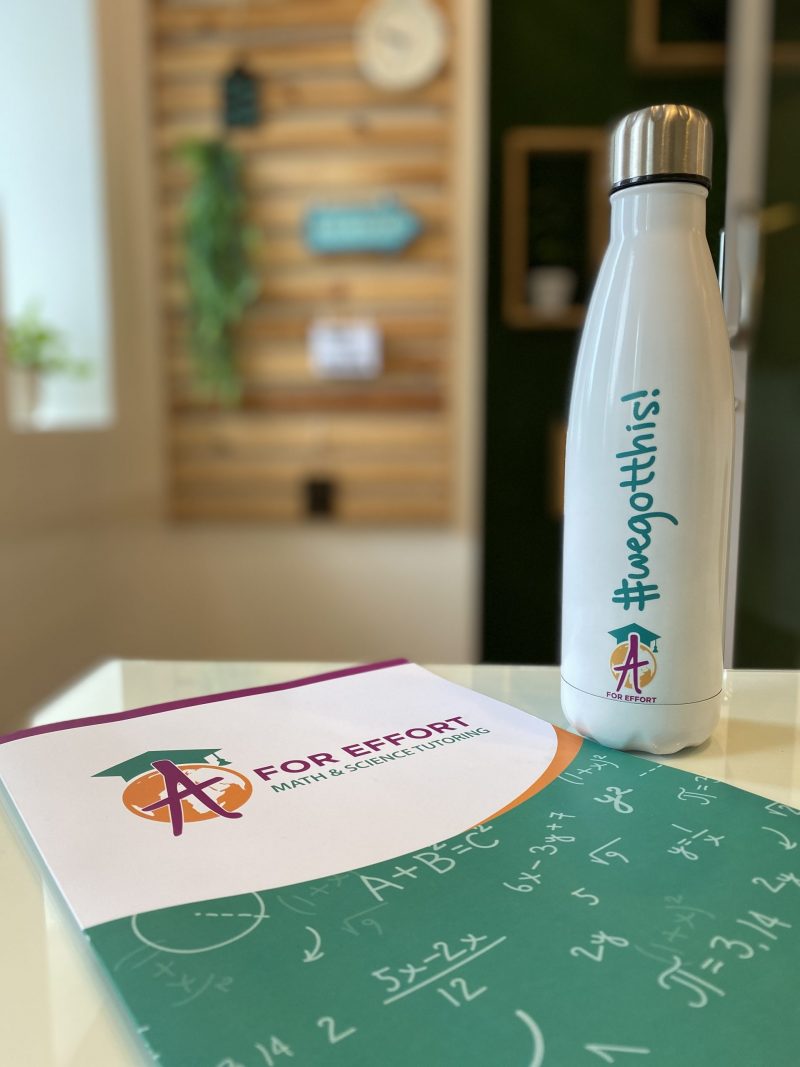 A for Effort is a tutoring centre for maths and science that caters towards the needs of students of all ages attending international schools in Indonesia. A short time after the school closures, we noticed that many of the students that took tutoring sessions with us needed more support and guidance than ever before. Students were longing for private tutoring where they could receive one-on-one guidance during this turbulent transition to online learning, where many schools needed to set-up their online learning system and interactive assignments first. For quite a number of students, the switch to remote schooling, in the beginning, meant learning by themselves, at home, alone.
Students of any age learn new skills via an exchange and communication with their teachers and their peers – that was missing particularly at the beginning of the crisis. This is not meant as a criticism towards schools: all schools with which we are in contact through our students have tremendously improved their online schooling services within a short time.
"One of my greatest struggles with online school was to keep on task and get my work done. A for Effort has continued to be a great help." – Ellie, 11th grade JIS student
After the summer at the latest, it became clear that remote schooling would stay a reality for a prolonged time. We have observed a similar development with many students: at the very beginning, some of them were actually happy to be allowed to stay at home, it was something new and exciting that involved the intensive use of tech devices.
The second phase started when they realised that staying home alone and only being able to communicate with friends and teachers online is not fun if it is the only possible way. We saw a phase of frustration with many students that peaked as it became clear that schools would also stay closed into the new year. Quite a number of students fell behind, which ultimately impacted their grades.
These students especially benefited tremendously from their one-on-one sessions with their tutors. Since the restrictions in Jakarta were eased in October 2020, A for Effort has once again been able to offer one-on-one classroom sessions and personal home visits following our strict protocols. Of course, we continue with online Zoom sessions as a third option, but we saw that many parents and kids gladly accepted offline sessions following the protocols, allowing students a change in their current learning environment.
In the last few weeks, we have observed the third phase that many students are in with regards to their feelings towards online schooling: they seem to have adapted and are much better able to get on with it. Of course, they want to go back to school but many of them seem more resilient than a few months ago, some even taking this chance to fully concentrate on their studies, and with the help of A for Effort, to even get ahead.
"The tutoring has given my daughters the confidence to participate in their online school maths classes and they're able to complete their school assignments with a better understanding." – Adéle, mother of year 3 and 6 NAS students
Online or remote schooling doesn't only add pressure and stress for the students, but also for the parents, especially if parents find themself in the role of teacher for their kids. Any parent knows that it is difficult for kids to take school-related advice from their own parents. We hear from many clients that it is a great relief once a professional tutor takes over and supports their kids.
We all hope that there is soon a light at the end of the tunnel and that schools in Indonesia will be able to open completely, or at least offer hybrid solutions for students. On the other hand, it is pretty clear that there will also be restrictions for the school system in the longer term and even if schools can reopen, there might still be phases of online learning.
If your kid is struggling with online schooling or if you feel that the pressure for you as a parent gets too much, consider consulting a professional tutor. A for Effort is here to help you and your kids.