The Trump brand is coming to Indonesia through a partnership with one of its biggest business moguls.
Indonesian tycoon Hary Tanoesoedibjo (also known as Tanoe) announced future joint projects with Trump that include a race track and a theme park. This is in addition to the current partnership between the PT MNC, which he founded, and Trump, a swanky resort in Lido and Bali.
"We're partners – we can come to meet them anytime to discuss the business," Tanoe said.
President-elect Donald Trump has already expressed his intention to separate himself from his businesses. Thus, the 51-year-old Indonesian mogul, who started his business fresh out of college, will be working closely with Trump's sons, Eric and Donald Jr., instead.
PT MNC hopes to build the theme park and the race track on the 700-hectare Lido land. The area will feature Trump Residences villas and an Ernie Else golf course. Meanwhile, Tanoe wants the theme park to be like Disneyland. So far, there are already three Disneyland theme parks in Asia found in Japan, Hong Kong and China. For the race track, his company is thinking of endorsing it to Formula One. There are already Grand Prix races in Singapore, Malaysia and China.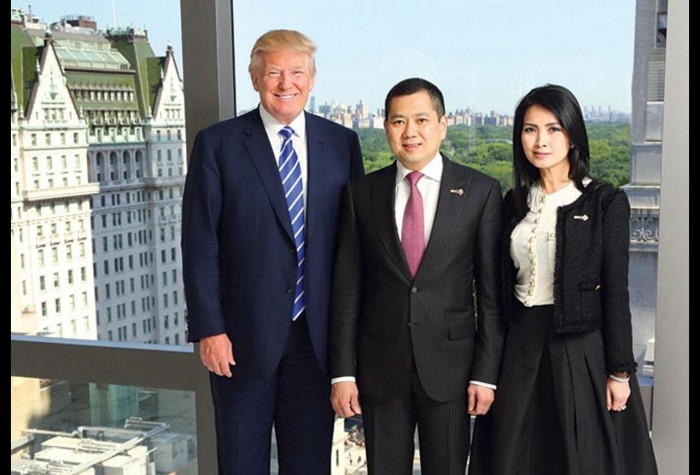 Aside from the Lido resort, the bond extends all the way to Bali where PT MNC has another luxury resort to be managed by Trump Hotel Collection.
Expanding his real estate portfolio is part of PT MNC's diversification. Currently, most of the income is derived from his media services, but within five years, that will make up only 40 percent of the holding's total revenue.
Tanoe is expected to fly to New York where Trump's headquarters is found to personally meet with the sons for these projects. From there, he's going to Washington DC to attend Trump's inauguration on January 20, Friday.
Aside from businesses, Trump and Tanoe share one more field: politics. Tanoe has already set up his own party called United Indonesia and tried to receive a VP nomination in 2014. In a recent interview with ABC, he said he might run for president if he thinks no one can resolve the country's issues. "Not for myself, for the country," he added.
Image Credits: WhiteWall, Forbes