We're delighted to have this opportunity to introduce our Early Years learning centre at the Bali Island School [BIS].
Your child is assured of a great start to their formal learning journey, with teachers qualified and experienced in Early Years, providing an internationally recognised curriculum in classrooms designed with the needs of the young learner in mind. BIS supports students to become confident young learners through an inquiry based learning curriculum. Through play, children construct meaning and define themselves as members of a learning community. We believe that play is essential for young children's cognitive, social, emotional, and physical development. These areas are inextricably linked and at BIS, we focus on the development of the whole child.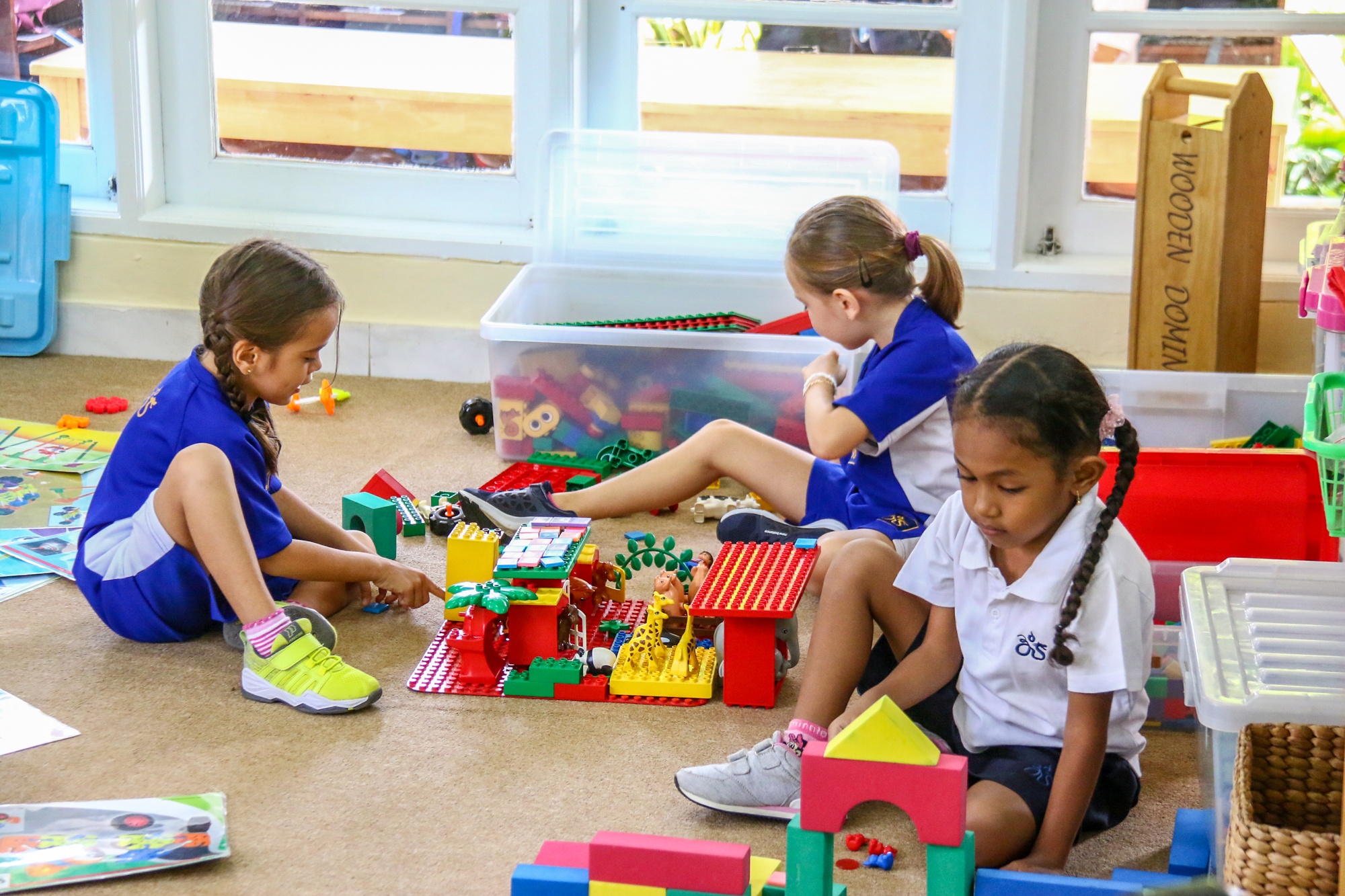 Our internationally trained early years teachers and an Indonesian trained teaching partner give learning great context and diversity. Different learning environments and spaces are designed with the learning characteristics of the child in mind, knowing that the structure and routine we are providing will allow the children to become strong, capable and resilient.
Teachers facilitate learning using their expert curriculum knowledge and observations of children to ensure that the learning is authentic, purposeful and meets the needs of the learner. Children are actively engaged in a variety of learning situations in our well resourced classrooms. Children, through play not only deepen their content knowledge but develop the attributes of lifelong learners as they inquire, reflect, communicate and take risks. Teachers talk with children about their learning to allow them to reflect on, evaluate, and build on their previous ideas.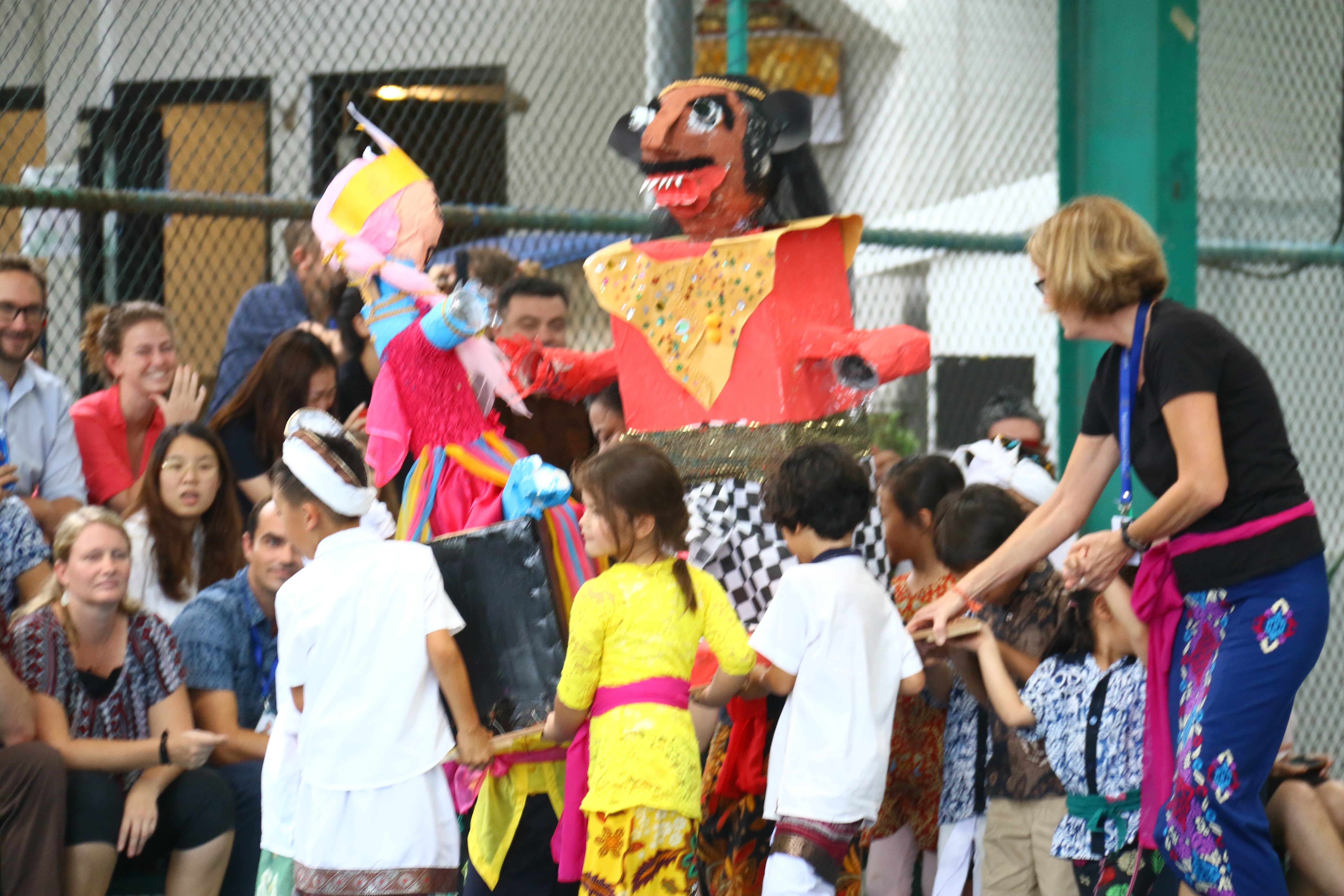 As would be expected at an international school we think globally.  We believe it is important that we learn about diversity and cultures. The children have been inquiring into why, 'We celebrate the things that are important to us.' We have had authentic cultural experiences in our classroom. The children became interested in Nyepi (Silent day) in Bali. They inquired into Nyepi and why it is important to the Balinese culture. The children made an Ogoh-Ogoh as part of their learning and took part in the BIS whole school parade.
Children experience a world of opportunities to learn, be inspired and grow at BIS. Our students work with specialist teachers in Music, Physical Education and the Library every week.
BIS has marvellous facilities which help to broaden the learning experience of our students. Children have access to two large sporting fields, a 6 lane 25m swimming pool, 2 large covered courts, the best library in Bali and numerous playgrounds which our students regularly access to support their continued growth.
Our 3 and 4 year old students were inquiring into how plants play an important role in keeping us alive. They were quite interested in plants that grow and live in water as opposed to soil so designed a pond which they helped to build with support from our maintenance team. We repurposed an old bathtub and set up the pond in our school farm which is now home to numerous healthy plants and a few small turtles.
While there are numerous wonderful early childhood centres available to families in Sanur / Bali, the wholistic play-based experiential curriculum, our highly experienced international faculty and our multiple facilities help to provide an education that is second to none on the island. We look forward to learning with you soon at Bali Island School.
To ensure all children have a positive start to their learning the Head of School and Board of Governors have just announced a 50% cut in our tuition fees for all students in our Preschool 3, Preschool 4 and Kindergarten classes coming into effect at the start of the 2019 – 2020 school year.