AACSB accredited BINUS BUSINESS SCHOOL (BBS), operating since 2007, has built a reputation for quality business education in Indonesia.
The school has recently integrated its undergraduate, graduate, and doctorate programs to ensure curriculum harmony and resource synergy. The aim is to prepare students as agile thinkers who can compete on a global level and answer various challenges in this disruptive innovation era.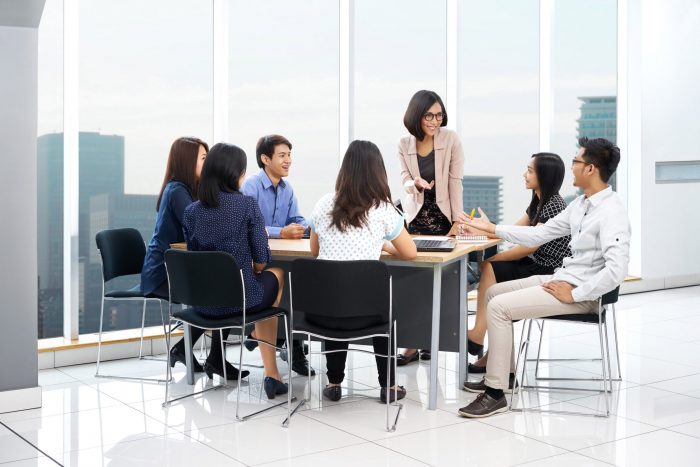 "It was important to bring all three business degree levels under one roof," said Dezie L. Warganegara, PhD, BBS Director. "Integration of our business school is an integral part of BINUS UNIVERSITY's mission to continuous innovation in business and research education. We want to produce professionals capable of using the latest techniques and technologies in this disruptive innovation era. At every level, the school adopts top international standards in curriculum development and delivery."
More than 50 per cent of BINUS BUSINESS SCHOOL faculty members hold a doctorate degree and have long experience in various industries, actively conducting research in management and entrepreneurship. The combination of academic knowledge and experience that BBS faculty members have makes an innovation-and-entrepreneurship-based attitude at the school possible.
Students are expected to offer growth-oriented and innovative ideas throughout the program to challenges in the local and international settings. BBS uses case studies produced by the world's top business schools and those developed in cooperation with prominent companies operating in Indonesia, such as Nestle, Grundfos, Aitindo, etc. Participants also practice lateral and structural thinking, how to anticipate change, and launch new ideas relying on the practices from Ivy League schools, such as Stanford, to address business volatility, uncertainty, complexity, and ambiguity.
BINUS BUSINESS SCHOOL also cooperates with top business schools from Australia, Europe, Asia, and New Zealand, such as Macquarie University and University of New South Wales (Australia), Nottingham University (United Kingdom), Cologne Business School (Germany), Burgundy Business School (France), Solbridge International School of Business (South Korea), Victoria University of Wellington School of Business, and Auckland University of Technology (New Zealand), to provide double degrees and master tracks.
"BINUS BUSINESS SCHOOL's commitment to align with the top business schools is also shown in our dedication to the AACSB accreditation process. The Association to Advance Collegiate Schools of Business (AACSB) is a global non-profit association and a well-known international accreditation association which was established in 1916. We have worked with AACSB for several years to align our curriculum with the international standard. We are now holders of this prestigious accreditation as one of the only 18 schools in ASEAN," said Dezie.
BINUS BUSINESS SCHOOL has gone through numerous changes on its way to becoming a world-class business school, particularly with respect to lecturer qualifications, research quality, and quality assurance to ensure continuous improvement in the learning process. The vision of BINUS as an innovation community, and cooperation with dedicated partners, have been playing an important role in moving the school forward on its mission to provide highly adaptable business leaders for the international market.
Please follow this link bit.ly/bebinusian to request more information or contact [email protected].