The Australian Independent School (AIS) operates four sites across Indonesia, with over 700 students. Brenton Hall is the Principal of AIS and also serves as Head of Campus for the Primary School in Kemang, Jakarta. Brenton shares with us his insight and experience.
Let's start with some background – what brought you to Indonesia, and what kept you here?
My background is teaching and working as a school councillor and administrator in Adelaide, Australia. In 2005 I took the opportunity to work as an Early Years Advisor on an AusAid project in Flores, where I introduced 500 schools to a new curriculum using Australian methodology – I was attracted to the opportunity to influence others in best practice. I joined the AIS in 2007, as Head of the Primary School in Kemang. In 2013 I took on additional responsibilities as Principal for all four sites. I guess you could say a love of Indonesia kept me here!
You mentioned Australian teaching methodology. What does that entail?
At AIS we have an 'enquiry' approach – meaning it is student-centred. Children are not passive learners – they are encouraged to follow their own pathways of thinking, within the structure of the curriculum. We acknowledge our Australian heritage, observing holidays like Australia Day and Aboriginal Independence – but we also require all students to study Indonesian language and culture; it is important they know where they are.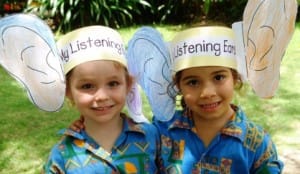 What are your schools' demographics? 
We are known for diversity and inclusivity. The students in the secondary school don't distinguish between themselves based on nationality; they just want to be teenagers! We have 35 nationalities in the primary school, and around 20 in the secondary. The biggest populations there are Malay, Indonesian and Korean; in the primary, Australian, Malay and Korean. In both campuses the number of Indonesians is rising, as are South Americans and Japanese. Our Indonesian children usually come from families having some affinity with Australia—perhaps a parent educated there—so there is a respect for our system.
What is your position in the competitive 'intercultural' schools market and what sets you apart?
It is a competitive market but there are diverse options available. Taking distance out of the equation (we think ideally you should avoid having your kids travel if you can), there is good choice here, and we rank highly. In Jakarta, in terms of size and programmes on offer, we are probably just after the Jakarta Intercultural School and the British School. In comparison to other schools we offer an inclusive, family feel, with smaller classes, providing students more individual attention.
We are also the only school that offers Learning Support for those who need it in all campuses, as well as accepting English as Another Language (EAAL) students in all campuses, too.
Finally, our Social Welfare programme is well-developed, with students having ample opportunity to develop confidence and leadership skills, whether via our Helping Hands Ambassadors programme, involvement in the Kampung Kids foundation, or even with refugees we help from Indonesia and abroad.
What growth plans does AIS Indonesia have?
We are starting construction this year on a site opposite the Pejatan campus, which will be connected under the road by tunnel. The primary school will move there and increase its size and programmes offered. Long-term, we'll continue to develop this site with state-of-the-art facilities whilst retaining our inclusive, Australian feel. In Bali we are currently building a new pool and soccer pitch, and redevelopment of Balikpapan continues. These are our priorities before we consider any further expansion in Indonesia.
Intercultural schools have a reputation for being pricey; what do you say to that? 
They do, yes! We are similar to other schools; we don't charge anything unusual in comparison. With eighty percent of our revenue going to teacher salaries, and a policy of one expat teacher, one Learning Support Specialist and one Teaching Assistant per class, you can see where the fees go. Part of it of course also goes into the school grounds.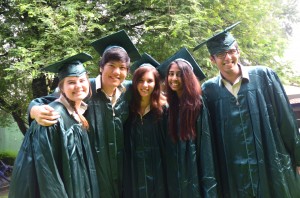 Expat life—especially here—has the potential for children to grow up with a sense of privilege. How do you keep kids grounded in your schools?
Our kids see the local areas they are surrounded by. We take them on walks—not to the malls—but to real community areas. They go on camping trips and learn a number of skills there. They can get involved with our Social Welfare programme. They learn to respect others – including those with Learning Support needs; our culture is to recognise differences and respect everyone. I don't feel our students could be called privileged – they're just kids wanting to be kids, and to succeed.
What do parents look for in their child's education today? 
The main aim is preparation to enter any university worldwide. The key requirements for this today are firstly, a second language, and secondly, confidence that reaches beyond the academic. Children need to be global citizens, and not just on the surface but through participating in things like outreach programmes. Our secondary students do the International Baccalaureate, an aspect of which is community service – something we provide plenty of opportunity for.
What advice would you give to prospective parents on how to judge a school? 
If your child is already there, ask: are they learning at the right rate, and are they happy? This is more important than grounds and facilities. For those choosing schools, look at the programmes on offer, and find out about teaching methods. An important question is whether the school wants you to be an active part of it or not – the answer to which should suit your preference. AIS encourages parents to be involved. Our Parents & Friends group is very committed, organising many fundraisers throughout the year and running special events, like International Week.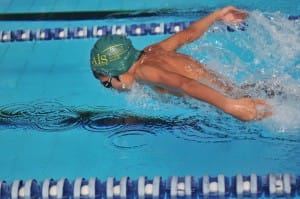 Security is one of the main things parents are concerned about. How does AIS handle this?
Two years ago we had a briefing from the Australian and US Embassies, and implemented all their advice. More recently we put in place further measures on another advisor's recommendations. Now, we scan parents and students in and out with cards – without photo ID there is no entry. We have strict service delivery timeslots, and lots of security personnel, with whom we enjoy low turnover. We understand security is a continuing concern and parents want their children to be as safe as if they were in their own care—whilst we cannot guarantee that, as things do happen here—we can guarantee we're doing all we can.
Can you share with us your take on the recent events at Jakarta Intercultural School?
This unfortunate experience has taught us all that the media here is different than at home and we should deal with it differently. As a Head, you'd like to think it didn't happen, but the courts will decide. If it did, it is sad for the children of course, but it is also sad for the school. AIS now requires police checks for teachers in both Indonesia and Australia before employment. We also have CCTV in all rooms throughout the school and on buses, in all campuses. Students learn 'protective behaviours' and we're holding workshops for children, parents and teachers on this.
How do you ensure you have the right staff? Is this harder in some areas than others?
Our questioning when recruiting teachers from Australia examines 'ability to live in Indonesia'. We don't discriminate based on demographics or economics—we have a mix of staff with families and those without—we just look for the best, most committed, qualified person for the job. Although it can be harder to attract candidates to Balikpapan than elsewhere, we have never been in the position of having to accept just anyone to fill a slot. 
Thank you Brenton. To get in touch please email: [email protected]