On 6th March 2023, Swarga Suites Bali Berawa rebranded itself by highlighting the best of Canggu; hence, promising guests a "Canggu Tropical Paradise" whilst staying in the hotel.
A series of rebranding events have been carried out from unveiling the Swarga Suites Bali Berawa logo in the lobby area; a prayer ceremony at 8am; the raising of the Swarga Suites Bali Berawa flag and the old flag and plaque handover to Panorama Hospitality Management (PHM); speeches by the General Manager, President Director and representatives from the hotel owners; Balinese and Javanese dances; a hotel tour; to door prizes.
The Rebranding Ceremony of Swarga Suites Bali Berawa fell on 19th March, attended by various stakeholders from the owning company, online and offline travel agents, local government, media partners, and hotel guests. The rebranding celebration was closed off on 20th March with a morning walk and clean-up sessions around Tibubeneng Village and Berawa Beach.
Swarga, which translates to "heaven" in Sanskrit, is accompanied by the hotel's logo which features a lotus flower, an emblem of purity and rebirth. This transformation is sought to make guests, both returning and new, feel a serene sanctuary in the midst of Canggu's heat.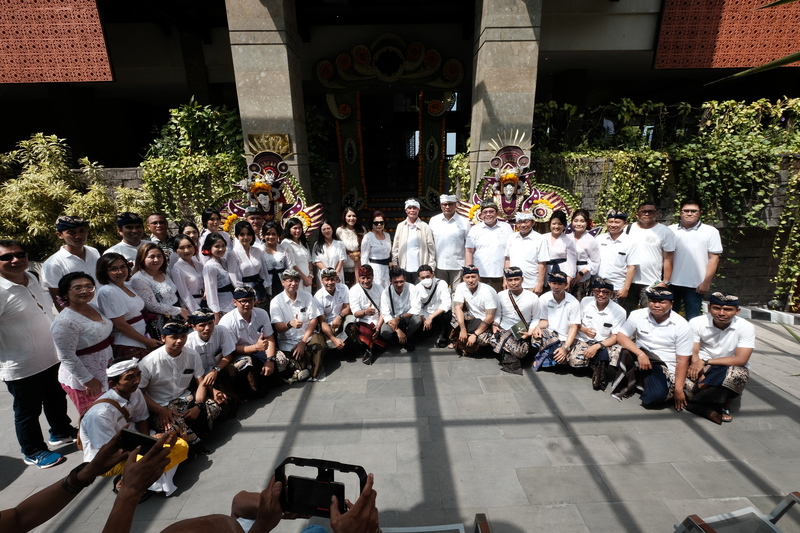 "This is a form of our seriousness of the hotel to advance the hotel industry in Indonesia, especially Bali. Swarga Suites Bali Berawa is committed to continuously developing and improving the quality of service. In addition, Swarga Suites Bali Berawa is very open to collaborating with parties with the same commitment, vision, and mission," expressed Gede Bimbi Sanjaya, General Manager of Swarga Suites Bali Berawa.
Swarga Suites Bali Berawa – formerly known as THE HAVEN SUITES Bali Berawa –  has also made elevations to its guests' stay experience, such as opening the Luh Arum Spa and refurbishing the restaurant renovation. The hotel is always open to improvements in the facilities and services, including a building connecting to Berawa Beach and a rooftop bar.