Wisata Bukit Mas is a premium housing complex that has a miniature European park within the grounds, known as the Notre Dame Adventure Park, where replicas of famous ancient European landmarks, such as the city of Alexandria and the Acropolis, can be found.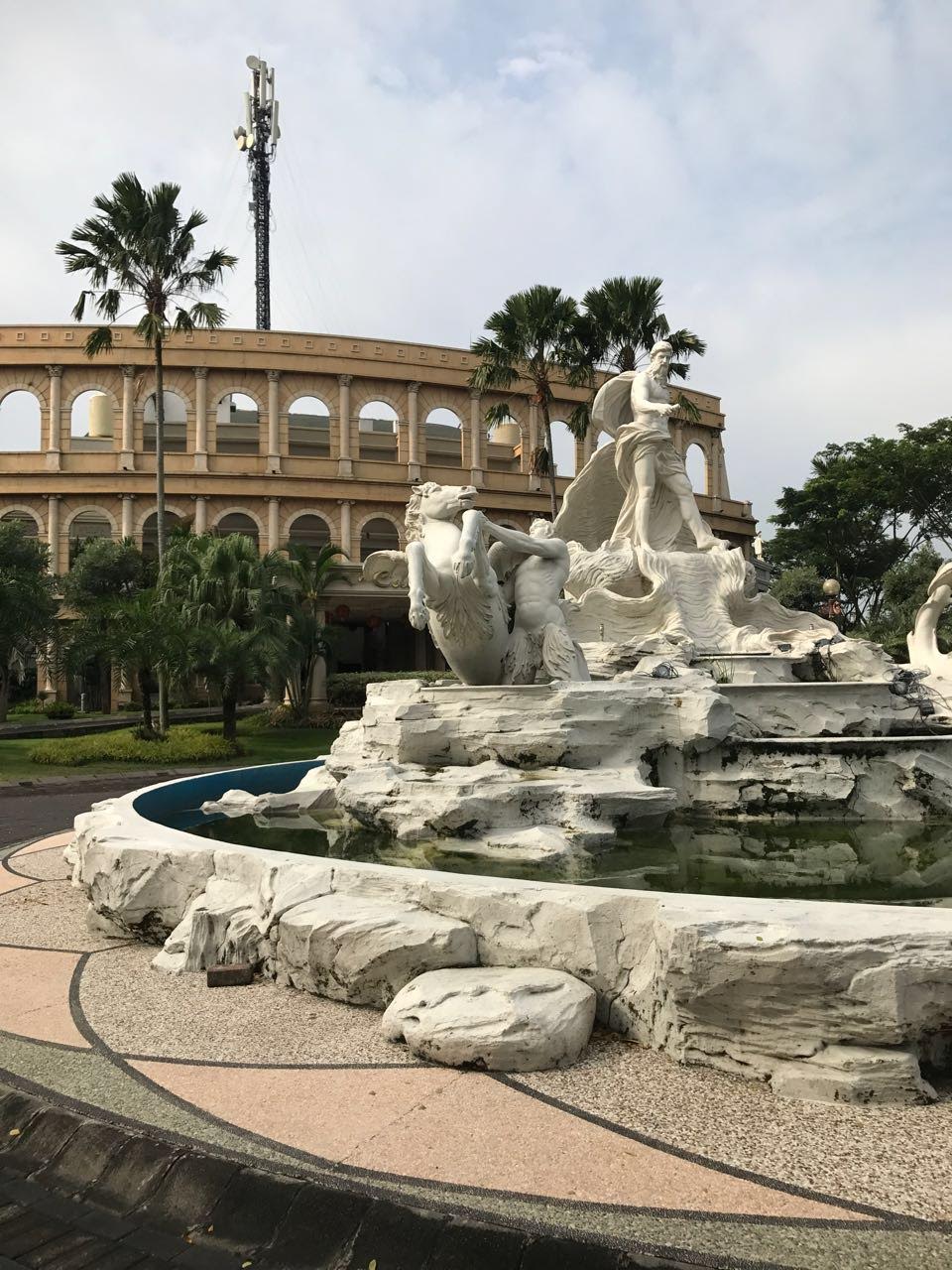 Each of these landmarks was built in a unique style with meticulous carvings and classic decorations. The gigantic, spectacular pillars blend in well with the genial sunshine of Surabaya and the natural surroundings of tall trees, delicately trimmed flower beds, bushes, and luxurious houses, while the modern buildings of exquisite taste create a feeling of being both in historical Europe and exotic Asia. In fact, many of the locations are hotspots for those lovely pre-wedding photos posted all over social media.
Wisata Bukit Mas also provides a wide and lush green space, which makes it ideal for walks and other forms of exercise. Aside from the beautiful surroundings, the housing complex is located near the biggest shopping mall of West Surabaya, known as Pakuwon Mall or Pakuwon Trade Centre (PTC) as well as some popular seafood restaurants like Layar and Jukuta. The Notre Dame Adventure Park also has a playground and a white fountain topped with a Roman-style statue.
Bored of just walking and strolling around? The Notre Dame Adventure Park also has a swimming pool in a club house, which is modelled after the Roman amphitheatre of the same name – the Colosseum. This huge club house is surrounded with plants and numerous water slides that make swimming more enjoyable for the whole family. The entrance fee is reasonable at Rp30,000 on weekdays and Rp35,000 on weekends.  Don't worry, you won't meet any 'Gladiators' around this Colosseum; maybe just an over-adventurous kid in the swimming pool!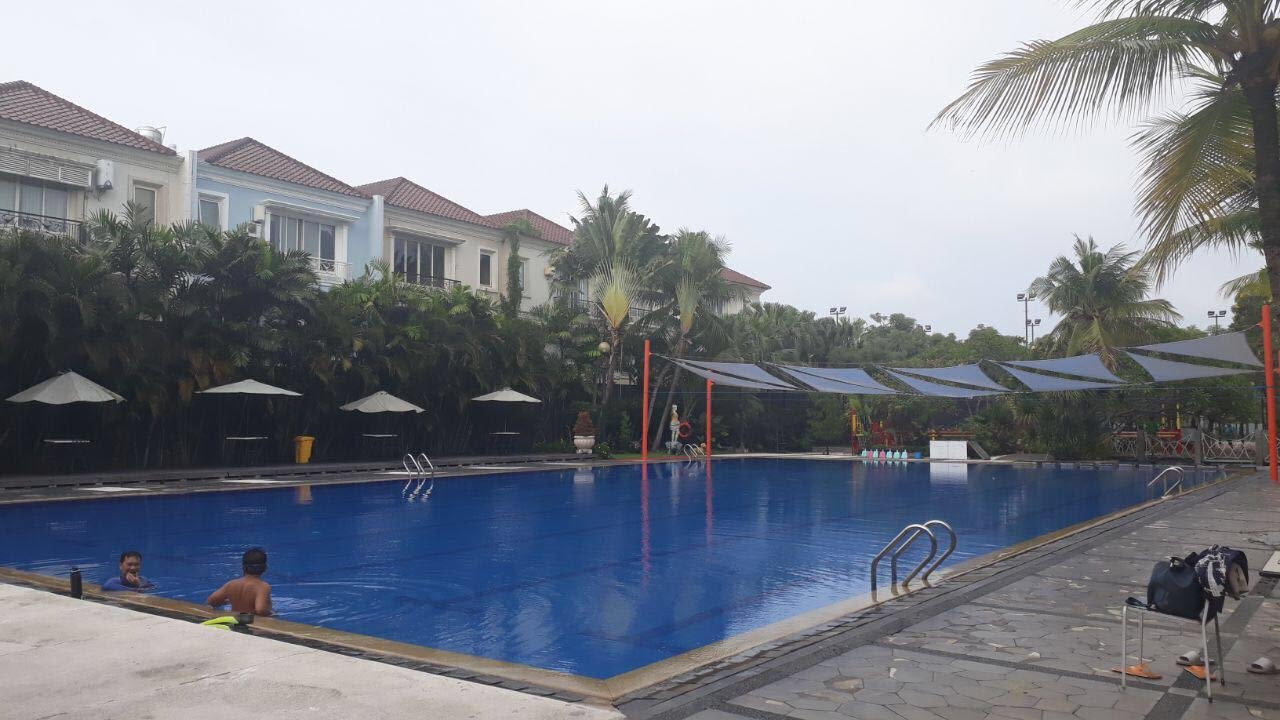 For those who might be setting new fitness goals, we'd recommend a trip to Fit N' Shape, a great gym that focuses on functional training and crossfit. Throughout the complex, many activities take place that will be inviting for everyone – from families to joggers who may prefer the solitude of a morning run. Classes that cater to the latest fitness trends such as TRX are also available for those who like to keep up with the times.
Wisata Bukit Mas is suitable for visitors of any age and it is highly recommended if you are on a trip to Surabaya with your family and friends. This place is worth a visit, especially for photographers and Instagrammers because of its spectacular views and wonderful mixture of Europe's grandness and the natural, authentic essence of beautiful Indonesia!
We guarantee that you will get a nice photo at any time and you will not be able to resist taking a few selfies of your tour around the grounds of this unique place.