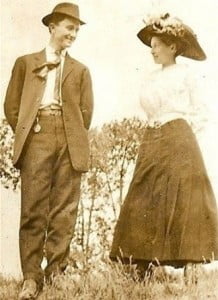 Do you remember the song Love is in the Air, which was a big hit by John Paul Young in 1978? I guess the normal people under us will, and don't get me wrong, I don't mean old people. When I say normal I mean the people that do not need the Internet to find love. What is wrong with us? Why can't we go to a bar or discotheque, join a dancing club–or any club for that matter– and look for a nice girl or a good-looking guy?
Why are we seeking help from computers –soulless machines– using the advice from ridiculous programs, ranging from weird online dating sites to fully automated matchmakers? Why do we enter –usually incognito and with false credentials– into chat rooms full of strangers, desperately pretending to be someone we are not?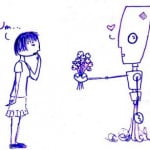 Is it because we can hide under the anonymity of the Internet?
Is it because we are bored?
Is it because we just have nothing better to do, or do we really believe that Apps can help us find our angel or our knight in shining armour?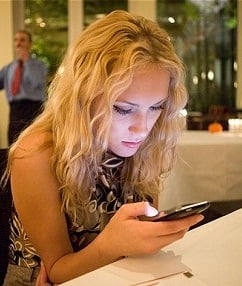 Love is Online
Love is on the Internet, or to put it more accurately, in the palm of your hand. Hundreds of thousands of  men and women who find themselves alone will be turning to their mobiles, as smart phones leapfrog singles' bars and speed dating as one of the best places to find love, or at least indulge in a bit of flirting.
There's nowhere better to look for dates than your phone. As phones become increasingly powerful they mirror the services available on your PC. But they have two key advantages: you can use them anywhere, and GPS lets your phone know where you are and where potential dates are. Traditional online dating sites will have to produce mobile apps soon or risk being left behind.
Who invented online dating?
Matchmaker.com is on record as the oldest online dating service. The idea was to design a pen pal service that would run on donations by users to eliminate having to charge a set fee. Located in Houston, Matchmaker started on 4 dial-up lines and expanded to San Antonio, Texas, then San Jose, California shortly after. In 2008 it had an estimated 7 million users.
Starting in 1986 as a system best described as an online bulletin board, Matchmaker.com was supported on a dial-up modem. Systems like this dominated the 80s to mid 90s and supported connections through local telephone area codes allowing the news to be read, message exchanges as well as participation on message boards and bulletins. Exchanging emails rapidly became popular and many had games or implemented chat rooms.
So what's out there?
There are tonnes of love matching and dating sites available on the web. Whatever turns you on, I am sure you will be able to find it on the web, but there are two websites that I would like to bring to your attention, as they strike me as being very weird.
As featured in Mac World and Gamertell.
Two-person interaction on the iPhone and iPod Touch!
Here's how it works. You and your guy/girl each place  your thumb on the love-sensing pads and Lovetricity will determine the level of chemistry with a corresponding image between you and the other person. There are many possible outcomes, from Burning Hot to On Life Support. How much spark will you have?
Lovetricity makes a great party game, or can help you pick up hotties. Perfect for your St. Valentine's Day sweethearts, or any sweethearts for that matter.
http://iphone.appmobilize.com/apps/19065/lovetricity-pro-the-perfect-pickup-and-dating-appquote
I Just Made Love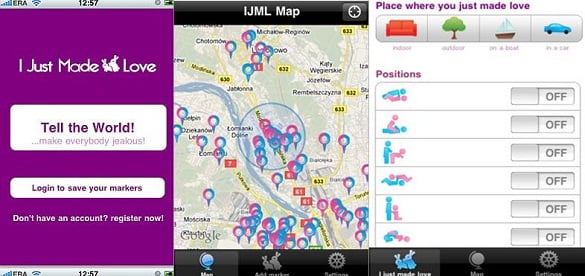 This app, available from the U.S. iTunes store and on Android, lets you tell the world where and when you 'made love' and even rate the experience out of five and offer comments!
Sharing apps lets us share where we eat, drink and shop. Now, I Just Made Love lets you log and GPS-tag our private life in just the same way and, bizarrely, some people seem to want to.
The Android app has been downloaded 10,000 times, and rated five stars by dozens of users. 'Did you just make love? Or just want to check where people near you made love?' says the app.  I Just Made Love lets you do all that and more!
This Android and iPhone  app lets you record where, when and even in what position you 'made love' and then  upload it to an online database with your comments.
I Just Made Love lets one brag without fear of correction. It clearly prompts the question Tina Turner asked us back in 1984: What's Love got to do with it?
The I Just Made Love site claims to have recorded 193,000 'acts of love', along with where the event occurred and a limited  amount of context, very limited, in fact, offering only the options of Inside, Outdoors, In a Car and On a Boat.
In view of all this automated and published love or substituted love, rest me to say we at Jakarta Expat love you all…