Raised in a family largely involved in the hospitality sector and blessed to have travelled the world at a young age, Roberto Secci has been amazed with this line of business for as long as he can remember.
With the tagline "Your Hospitality Partner," RNK Incontro Indonesia claims to be the country's best and most reliable purveyor of supplies for hotels, restaurants, clubs and other hospitality chains. It sells everything from tableware to industrial-grade kitchen appliances and in-room accessories like bathrobes and bed sheets. Basically, if a hotel in Indonesia has it, RNK Incontro may be the supplier behind it.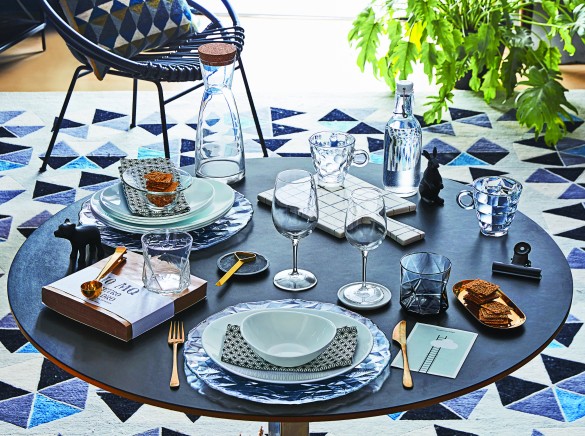 The firm aims to listen and understand its clients, explained Secci. It looks to first get a solid grasp of a hospitality venue's needs. From there, it shoots to procure and provide all the goods the client needs on site, and sometimes additional things they didn't even know they might need.
"We have always aimed to be known as the most transparent and reliable supplier in the market," Secci added. "That has probably given us the boost in terms of ideals set for our business mission – and I must say that it really worked and is still working."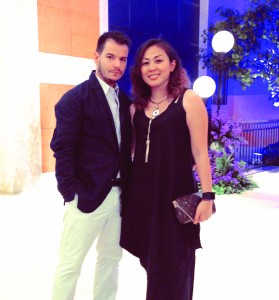 As an Italian, Secci remains passionate about the business's commitment to being second to none in customer service. While it's always easier said than done, the RNK Incontro sales and marketing director believes that the secret to this is "putting our customers first, providing well-trained staff in following perfect item solutions and committing ourselves to continually improving our service and product selection." For Secci, the company is clearly a labour of love.
But apart from his love story with RNK Incontro Indonesia, Secci owes more to fate when he first came to Indonesia in 2009 and immediately knew he'd soon be calling it home. He married his best friend, whom he met in Shanghai, and they decided to settle in her hometown of Jakarta.
The husband-wife tandem knew they wanted to start a business together in the local hospitality sector. The couple decided to pursue a distribution business for hospitality products. Hence, the birth of RNK Incontro Indonesia.
Secci admitted it wasn't all glory, fame and victory in the beginning. He and his wife have had their fair share of failures, sacrifices and drama.
"We had a tough start. And even up to this moment, being the newest in the market, we still experience some sorts of 'bullying' as competitors underestimate our capacity to compete and our credibility gets questioned every now and then."
Rather than focusing on the negativities, however, the Italian businessman decided to stay professional and play by the rules of the game. He wanted to keep in mind that client satisfaction is at the heart of the business.
The director is enthusiastic about the market outlook for the hospitality sector in Indonesia. "The ongoing infrastructure development strategies of the government provide a positive outlook for tourism in the country. Locals are exploring their homeland more, and neighbouring Asian countries are seeing this as an excellent sign to map out some business plans with Indonesia," said Secci.
The entrepreneur is also looking forward to the upcoming 2018 ASEAN Games, as they are expected to bring in fresh opportunities to win more clients and vendors.
When asked about RNK Incontro Indonesia's unique value proposition, Secci was quick to say:
"Quality. We focus on quality and durable products. One of the challenges that we try to overcome and streamline the process on is the ability to let our local clientele understand that quality is not something that should be taken for granted."
He added, "Acquiring the right products in the beginning will give them the biggest market advantage they will need for the business in the long run."
For investors, foreigners and local entrepreneurs looking to get into the hospitality supplies game in Indonesia, Secci advises them to be extra careful and not too easily trust anyone right away.
"Get an in-depth understanding of the business and the existing regulations of the government. Make sure to take care of every single detail of it so as not to overlook anything.
People respond positively too when you are straightforward from day one. It gives them the idea that you're honest and credible, so they trust you."
According to Secci, his business in Indonesia was born from a dream realized through a tough path of sacrifice and drama. "But when you put your heart in the business and stay honest and transparent, everything will eventually turn out fine," he added.