Where are you originally from? Why the move to Indonesia?
Am originally from France. After several years spent in London following my degree in France, I decided, for personal reasons, to move to Indonesia. I have not left since. It was back in 1993.
You are now CEO of Mesa Hotels & Resorts. When did you assume the position? Were you in the hospitality business before that?
I assumed the position of CEO for Mesa Hotels and Resorts in 2006, when I was also appointed Managing Director for grandkemang Hotel, a position that I still assume today, beside my role as the CEO for the group. I have been in the hospitality Industry from the year 1990, working with companies such as Hilton, Sheraton, Ritz Carlton, and Alila in Indonesia.
What tasks fill up your day as CEO?
My day is filled with dealing with our different hotel General Managers and Financial Controller for the group, as well as communicating extensively with our hotels in Europe. My days also take care of meeting and communicating with potential owners or investors interested in getting into a working relationship with Mesa Hotels and Resorts. Never a dull moment.
Unfortunately, and given the tasks at hand, I don't get to spend as much time with the team as I wish I could. Yet again, you know what they say: "It's about quality, not quantity".
Tell us what Mesa means and how it's related to the philosophy of the hotel. What does the brand value?
Mesa literally means a hill with a vast and wide level area on the top. It symbolizes the height of experiences and the quality of live elevation that Mesa Hotels and Resorts aims to offer. Mesa Hotels and Resorts believe in providing an environment that indulges people in signature experiential journeys to inspire and elevate their life. At Mesa Hotels and Resorts, we value Integrity, Achievement, Teamwork, Excellence and Innovation.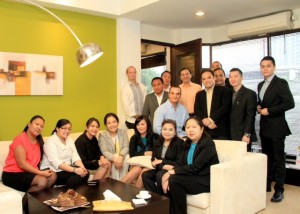 One of the Mesa properties, MesaStila, is located in Magelang and hosts the yearly marathon event, MesaStila Challenge. Tell us how the event started. How do you benefit from the race?
We started the MesaStila challenge a few years back already. It started small with a few runners, and became one of Java's biggest yearly marathons, with more than 300 runners joining last year. MesaStila has always been very strong in promoting and offering wellness experiences to its customers. We wanted to extend our 'offer' to a much broader spectrum and thought of organizing a marathon through the beautiful landscapes of Central Java, and promote the event throughout Indonesia for people to come and join. And they did! That's how it all started: a dream we all had somehow.
The race brings awareness to people about MesaStila as a wellness retreat, and showcases Central Java, and more specifically Magelang; a less travelled destination.
The MesaStila Challenge was in conjunction with charity programs, such as 'Berlari Untuk Berbagi', which was initiated by Sandi Uno. Are you and the Mesa Group involved in many charity programmes?
Mesa Hotels and Resorts is very much involved in charity and we always strive to organize any of our events at any of our properties in conjunction with helping charity organizations. We have helped children, elderly and many more so far. "Berlari untuk Berbagi" was just one of the many charity programmes that we initiated in.
As the Mesa properties are scattered all around Indonesia (and even one in Spain), do you get to travel a lot to these locations? What other parts of Indonesia have you travelled to?
Part of my job requires me to travel a lot. Half of my time is spent traveling to our hotels in Indonesia or in Europe. For leisure, I have travelled to most parts of Indonesia, except Sulawesi. That's on my 'bucket list'.
What do you love most about the hotel industry in Indonesia?
The vibe, the changes, the people and all the exotic places in Indonesia make the hotel industry here very exciting.
What other hotels/resorts does the Mesa brand encapsulate?
Mesa Hotels and Resorts comprises of grandkemang Hotel, Jakarta, MesaStila in Magelang, The Edge in Bali, and Finca Cortesin in Malaga, Spain. Soon to add to the portfolio will be hotels in Ubud and Bandung.
How did the recent world cup/elections/lebaran combination of events affect the hotels?
Surprisingly for our hotels, the combination of events such as World Cup, elections and lebaran did not particularly have any effect. We were still enjoying high level of occupancies during this time. However, grandkemang Hotel in Jakarta did see a slight drop in occupancy during the lebaran holidays.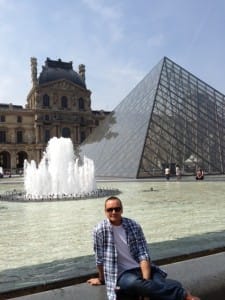 We've heard about the newest venture for the Mesa group, which is a resort in the Thousand Islands. Do you think this will be the new go-to place for a weekend getaway from Jakarta? What's being done to keep the environment surrounding the resort (and its wildlife) protected?
Definitely the new go-to place for a weekend getaway from Jakarta, yes. The Reef will offer unlimited use of all island facilities and water equipment. The resort will offer specialized spa treatments, private yacht charter for tours of the island chain, as well as gourmet beach picnics. If you're seeking exclusivity, The Reef will keep the noise and clutter of everyday life at bay, while letting you be pampered like royalty. Guests won't be distracted by modern technology and new-fangled accents here.
Mesa Hotels and Resorts will introduce a concept that involves preserving the island's natural beauty and spirit, aided by friendly staff. From the very start, our vision is to create a high quality private resort in Pulau Karang Beras, with as little impact on the environment and coral reefs as possible. The concept is to use the best technology available to build and maintain a small bubble of humanity surrounded by virgin coral reefs and lush tropical vegetation. Mesa Hotels and Resorts is taking extreme environmental precautions because of our deep personal love and respect for the life of the sea and the nature and the environment.