"Magelang is one of the best places in Indonesia to work and enjoy your daily routine," reflects Sugeng Sugiantoro, the General Manager of MesaStila Resort and Spa.
"We have created complimentary, scheduled in-house activities for our guests and their families to partake in; including morning yoga, coffee plantation tours, batik-making, dance lessons, village tours, a labyrinth sensation walk, kids' gardening, and pet feeding of our fish, goats, pigeons, and rabbits during their stay with us. The various paid activities outside the resort are also offered to help guests discover the resort area further."
Who is Sugeng Sugiantoro?
I was born 49 years ago in Pati, Central Java, Indonesia. I have been deeply involved in the hotel and tourism industry since 1992 and started my career in some international chain hotels in Lombok, Bali, and Java. Since then, I had sharpened my skills and learnt new things to broaden my horizons and nurture my skills in sales and marketing; room division; food and beverage; spa and wellness; and certainly, leadership.
I currently hold the position of general manager at MesaStila Resort and Spa, Magelang, Central Java, Indonesia. My main duty is to provide leadership and strategic direction to the entire team in managing a wide range of activities, encompassing operations, sales, and marketing to achieve the objectives and drive the growth of the company. I always believe that success is in our hands; it's a matter of how to strive to our potential to deliver the best. A good leader is someone who can facilitate others to excel.
MesaStila Resort and Spa focuses on luxury yet keeps traditional, local, and wholesome experiences intact. Briefly tell us about MesaStila and how it does this.
MesaStila Resort and Spa is set within 22 hectares of outstanding natural beauty; surrounded by cooling highland air, eight mountains, a tropical garden, and lush vegetation. The true magnificence of MesaStila is in its spectacular setting and its Hammam Turkish Spa. We don't focus only on the highest level of product and service quality, but also on creating Javanese experiences, through both cultural and fitness activities. Built within a charming coffee plantation, MesaStila Resort and Spa is an ideal place to relax and unwind from the busy city life.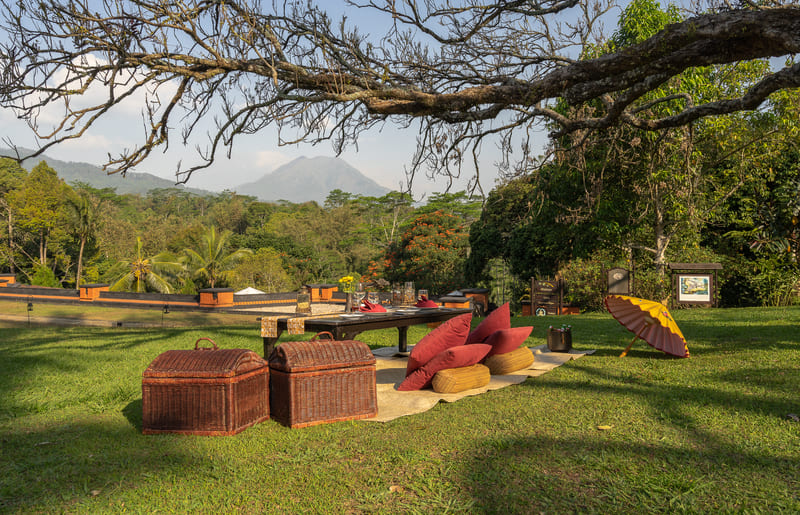 Sugeng, do you think "wholesome" best describes a stay experience at MesaStila? Are there any additional words you'd use about the resort?
We are committed to offering our guests a stay full of wonderful experiences and facilitating a healthy lifestyle through food. The meals we produce must be "SLOW": sustainable, local, organic, and wholesome.
Please complete this sentence: With four villas to choose from, staying at the villas means….
Staying at a private house with a large living area, and an outdoor veranda with breathtaking views across the coffee plantation, landscapes, or the surrounding mountains.
The villas face either the mountain or the coffee plantation, and MesaStila is flexible with room allocation. Why?
Each of the villas here is unique and reconstructed, on-site, in its original limasan or joglo form. These wooden villas encompass modern facilities and are decorated with original antiques and modern furnishings. Since they come in different looks even in the same category and value, we're pleased for our guests to choose the villa based on their preference for an optimum staying experience.
Dining features a range of tastes and innovative takes on Javanese and international cuisines. How is this ensured?
The culinary team offers a passionate collection of recipes focussing on traditional Javanese flavours, prepared with a healthy twist. Dishes incorporate local and organic produce, healthy cooking techniques, and low-fat and low-GI ingredients for a nutritious menu predominately offering seafood, fish, and meat dishes to cater to both local and international cuisines.
What type of meetings and events can be held in MesaStila? How can they be arranged?
Tying the knot amidst a mountainous vista! We offer a remarkable setting for an unforgettable wedding fiesta, a memorable moment that will be cherished by the wedded couple and the whole entourage. Additionally, guests can experience a wide selection of events with stunning locations to exceptional service.
Whether you do theme events, meetings, team building, product launches, exhibitions, or sophisticated incentive events, our dedicated team will ensure that any business meeting or event runs successfully.
What excursion activities are available? Are they customisable?
Yes, they are customisable. Guests can immerse themselves in a truly authentic Javanese experience, exploring many of the surrounding shrines and temples; including a magnificent sunrise or sunset at the world's largest Buddhist temple, Borobudur; the Hindu temples of Gedung Songo, Dieng Plateau, or Prambanan; Ambarawa heritage railway station and museum; cycling to the royal bath of Candi Umbul; trekking to Sekar Langit Waterfall; hiking to Mount Andong; a Jeep tour to the summit of Mount Telomoyo; and many more.
The Hammam Spa is Southeast Asia's only authentic Hammam from Turkey. Share with us the story behind this.
The Turkish-style Hammam Spa is the only one in Southeast Asia, comprising seven treatment rooms, a beauty salon, and separate male and female Hammam areas, each consisting of warm and cool rooms, a cold plunge pool, and a steam room. The spa menu includes Jade and Tuina facials, Tibetan singing-bowl rituals, and body treatments inspired by classic and contemporary healing rituals from Asia and the Near East. The signature service includes the enlightening Turkish hammam experience, a combination of steam therapy, gommage, soapy cleanse, massage, and hair wash, followed by a restorative traditional Javanese massage.
Since Valentine's Day is around the corner, are there any recommendations on how to spend this special day at MesaStila?
Spend a gloriously romantic moment with your loved one this Valentine's Day with a romantic candlelit outdoor dinner, or experience an indoor romantic royal dinner in a sophisticated set-up and decorations. Complete your romantic journey with an intimate flower bath in our signature spa treatments.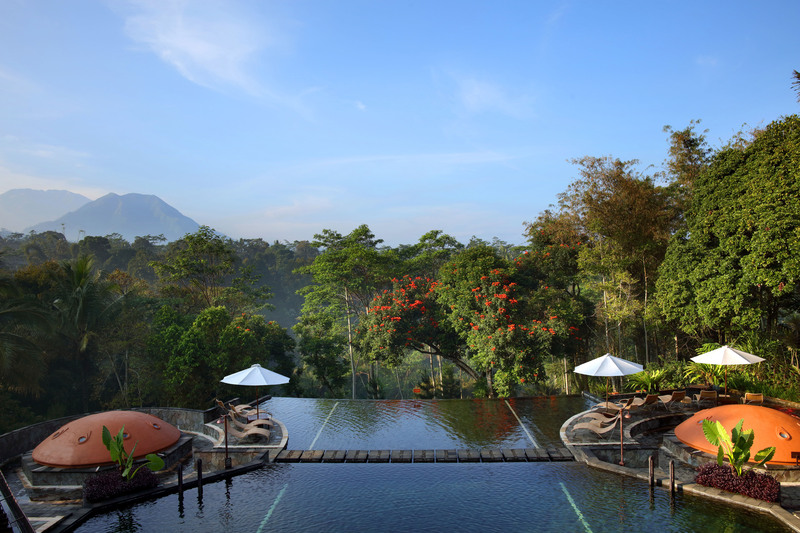 How can our readers get in touch with you and MesaStila Resort and Spa?
Readers can easily get in touch with us with the following contacts: