With the closure of 2013, industry strategies for 2014 and beyond are being defined – and redefined – by the ever-growing health and wellness travel sector, which is blossoming in a big way and moving beyond its niche. The interest in wellness related activities is becoming big business for the travel industry and Bali, in particular, stands to gain significantly with this shift as consumers have at their disposal a burgeoning industry; one that has already developed to a degree locally into a powerful market of its own, and not being incorporated as a second tier service into the larger overall travel ecosystem.
Preoccupation with healthier lifestyles has spawned exceptional growth within the global wellness tourism sector. This trend is now worth $US438.6 billion a year and is set to swell to $715.6 billion by 2017 – a 9 percent rise each year. This is nearly 50 percent faster than the corresponding growth in the conventional tourism market, and with Asia expected to form the 'epicentre' of the new wellness tourism market into the future, opportunity is bountiful for Bali.
Times are changing and consumers have caught on to vacations of substance. Mindsets are shifting from what we might consider the 'typical tourist behaviour' to vacations that search for deeper meaning for mind, body and soul. Consumers are viewing vacations as an important way to improve health, happiness and productivity. Vacation trips are often a catalyst for transformation and consumers view wellness travel as a personal investment.
How will this sector evolve over this coming year and beyond? In this edition of Bali Expat we take a look at the top trends in wellness travel for 2014, some of which are smart and practical, others a bit on the esoteric side (well suited for Bali) which show a shift in the collective mindset towards one of personal care on a deeper level, not to mention experiential memories that break down old views about how we see ourselves, our world and our fellow journeymen.
Snapshot: Top 10 Wellness Travel Trends for 2014
Mind Matters
The Rise of Wellness Travel Agents
La Local Vita
Breaking Bread with Wellness Travel
Vacation RX
Looking for Personal Enrichment
Burgeoning Secondary Wellness Market
Slow Travel
Affluent & Altruistic
Spas on a Mission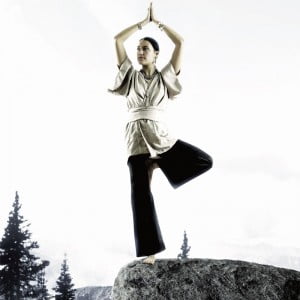 Mind Matters
Consumers have caught on to mindful vacations that offer mental restoration. Practices learned on a trip such as meditation, yoga, qi gong and journaling can be incorporated at home to help manage stress, improve cognitive capacity and maintain emotional equilibrium.
The Rise of Wellness Travel Agents
With the growing interest in trips to enhance mind, body and spirit, wellness tourism has created a new niche for travel agents to grow or expand their business while offering a personally and professionally rewarding career specialty.
La Local Vita
Consumers have developed a deeper appreciation for locally relevant and authentic experiences, with an emphasis on living 'la local vita' (the local life). Mindsets have shifted away from well trodden tourist behaviour to a keen interest in community-based exploration where getting to know the locals in a meaningful way deepens the experience.
Breaking Bread with Wellness
Food tourism is a big trend intersecting with wellness travel. In addition to the physical aspect of sustenance, food tours, cooking classes, agriculture and farm-to-table experiences speak to the emotional, social, intellectual and sustainable aspects of wellbeing.
Vacation RX:
"Take two weeks and call me in the morning." Physicians are now prescribing vacations as an antidote from stress. Doctor's prescribing physical activity in places such as parks and natural surroundings are on the increase to help relieve burnout, and also combat obesity and diabetes in children.
Looking for Personal Enrichment
With the understanding that wellness is more than fitness and nutrition, consumers are choosing trips that either focus solely on personal enrichment or as a part of their travel plans. In search of fulfilment and meaning, many consumers are viewing vacations, weekend getaways and retreats as a catalyst for change.
Slow Travel
Have you ever felt pressured to run through your vacation checking off sites to see and things to do? Slow travel advocates are changing the pace in order to sip, savour and revel in the vacation experience.
Affluent & Altruistic
Spurned by personal growth and discovery, affluent travellers value experiences connecting them to charitable causes and local communities. Volunteering on vacation has become increasingly popular and research shows altruism can improve wellbeing.
Burgeoning Secondary Wellness Market
There is a large segment of travellers who may not opt for wellness retreats or tours but are committed to maintaining their healthy lifestyle on the road. Airports and hotels are investing resources to attract these guests that are both business and leisure travellers.
Spas on a Mission
The spa industry is staking a claim on wellness tourism and on wellness in general. Eager to shake the image of pampering for the affluent, spas are repacking and rebranding as wellness providers to attract a larger market.