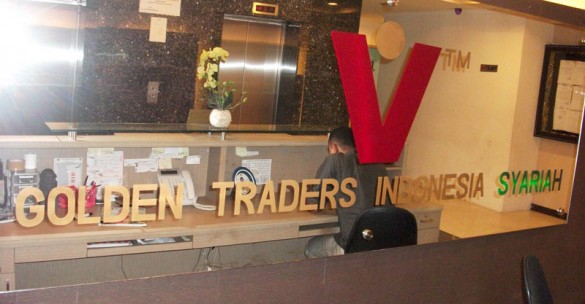 Julisar, a Jakarta-based Chinese Indonesian businesswoman, thought she was onto a winner when a friend invited her to invest in Golden Traders Indonesia Syariah (GTIS), a sharia-based gold investment firm, which promised high dividends.
GTIS launched in August 2011, claiming it would buy gold bars from state-owned mining firm Antam's Logam Mulia division and then sell them at an above market price to investors, who would receive a return of 4.5% per month or 30% per year, provided the gold remained in the hands of GTIS.
Julisar began investing in June 2012, spending a total of Rp.940 million ($100,100) to purchase 1,375 grams of gold, which she has never actually seen. She was assured it was a fail-safe investment because the gold price "would continue to rise" and the scheme was certified by the Indonesian Ulemas Association (MUI), the country's top Islamic authority. There were also endorsements from House of Representatives speaker, Marzuki Alie, and Democrat Party co-founder, K.H. Aziddin.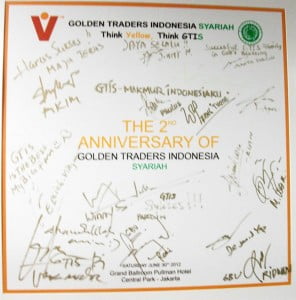 The gold price has dropped about 20% over the past year, so Julisar's investment is now worth about only $60,300. Or it could be worthless, as GTIS President Director, Ong Han Chun (alias Taufiq Michael Ong), and Director, Edward Ho Choon Hoong, fled Indonesia about six months ago with at least Rp.14 billion from the scheme. Some reports claimed they had made off with over Rp.13 trillion. An emergency shareholders' meeting expelled the two, who are now wanted by Interpol. The remaining assets of GTIS have been blocked by Bank BCA and Bank Mandiri at the request of the company and MUI.
MUI officials claimed they had no prior reason to suspect that Malaysian citizen Ong was a swindler. It transpired that MUI had issued GTIS with a sharia certificate within just two weeks, in return for a 10% share in the company. This was widely viewed as a bribe, channelled to MUI's Islamic Dakwah Fund. The involvement of Aziddin in the scheme should have had investors worried, as he had been linked to previous corruption cases and was expelled from parliament back in 2006 for allegedly helping a private firm win a government contract to build accommodation for haj pilgrims in Mecca.
GTIS is no longer accepting new investors. When I visited its head office in Mega Kemayoran last week, there were few staff but a lot of nervous investors, mostly Chinese Indonesians, who were being advised to be patient if they want to get their money back. Julisar is desperate and has offered to forgo her unpaid dividends and 10% of her total investment as an "administrative fee" for the return of her money, but to no avail.
The GTIS debacle is a classic pyramid or Ponzi scheme, in which investors are paid dividends that come from the money put in by later investors. Initial investors usually reap the highest rewards, but those further down the pyramid will likely lose everything because there will never be enough money to repay everyone. Charles Ponzi was an Italian American, who, over 1919-20, raised about $15 million in a pyramid scheme which collapsed, earning him a five-year jail sentence.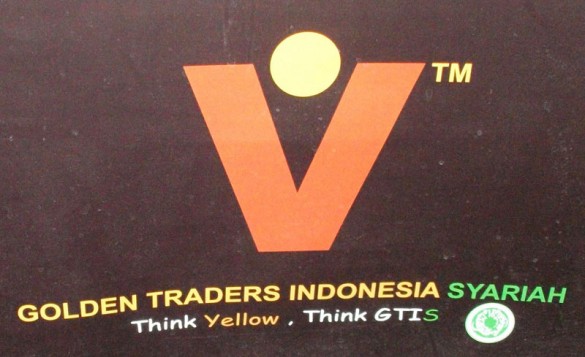 In Indonesia, religious themes are often used to give credibility to pyramid schemes. The Financial Services Authority says there are about 40 illegal investment businesses presently being operated. Some claim to invest in property and mines, offering investors annual returns of 8% to 40%.
Last year saw the rise and crash of the 'Al Amanah' (Arabic for 'trustworthy') scam on Facebook. It reaped trillions of Rupiah from about 13,000 Indonesians, who invested in the expectation of being rewarded with cash bonuses, houses, cars, foreign holidays and haj pilgrimages.
Muslim cleric Jaya Komara from Tangerang last year ran a pyramid scheme called Koperasi Langit Biru, which bilked about Rp.6 trillion from 125,000 investors. He was arrested and died in jail before trial.
One hopeful man recently posted on the Indonesian Atheists online network, fishing for people to invest in a multi-level marketing scam called Talk Fusion. Unsurprisingly, he received a barrage of scepticism.
GTIS now stands accused by its clients of fraud, but police are still dithering over whether there was criminal intent to defraud the investors. MUI is yet to withdraw its endorsement.
The government should educate people to treat high-yielding investment offers with caution, rather than allowing crooked politicians and clerics to run fundamentally unsound "religious" business schemes that can wipe out people's savings.