According to the 2018 Forbes Indonesia Rich List.
Hartono brothers
Net wealth: US$35 billion
Source of wealth: banking, cigarettes, plantations, real estate, electronics
Last year's rank: #1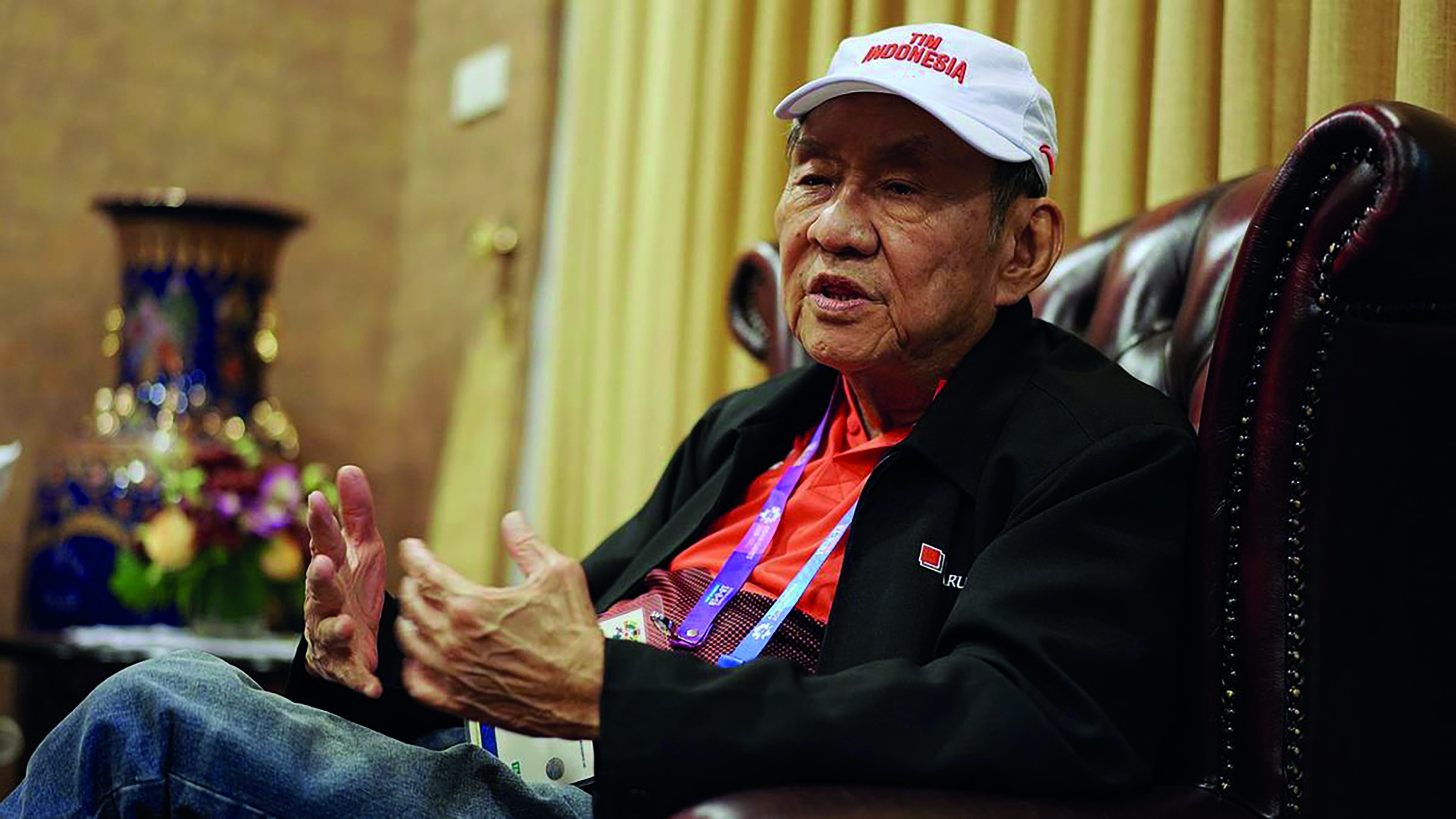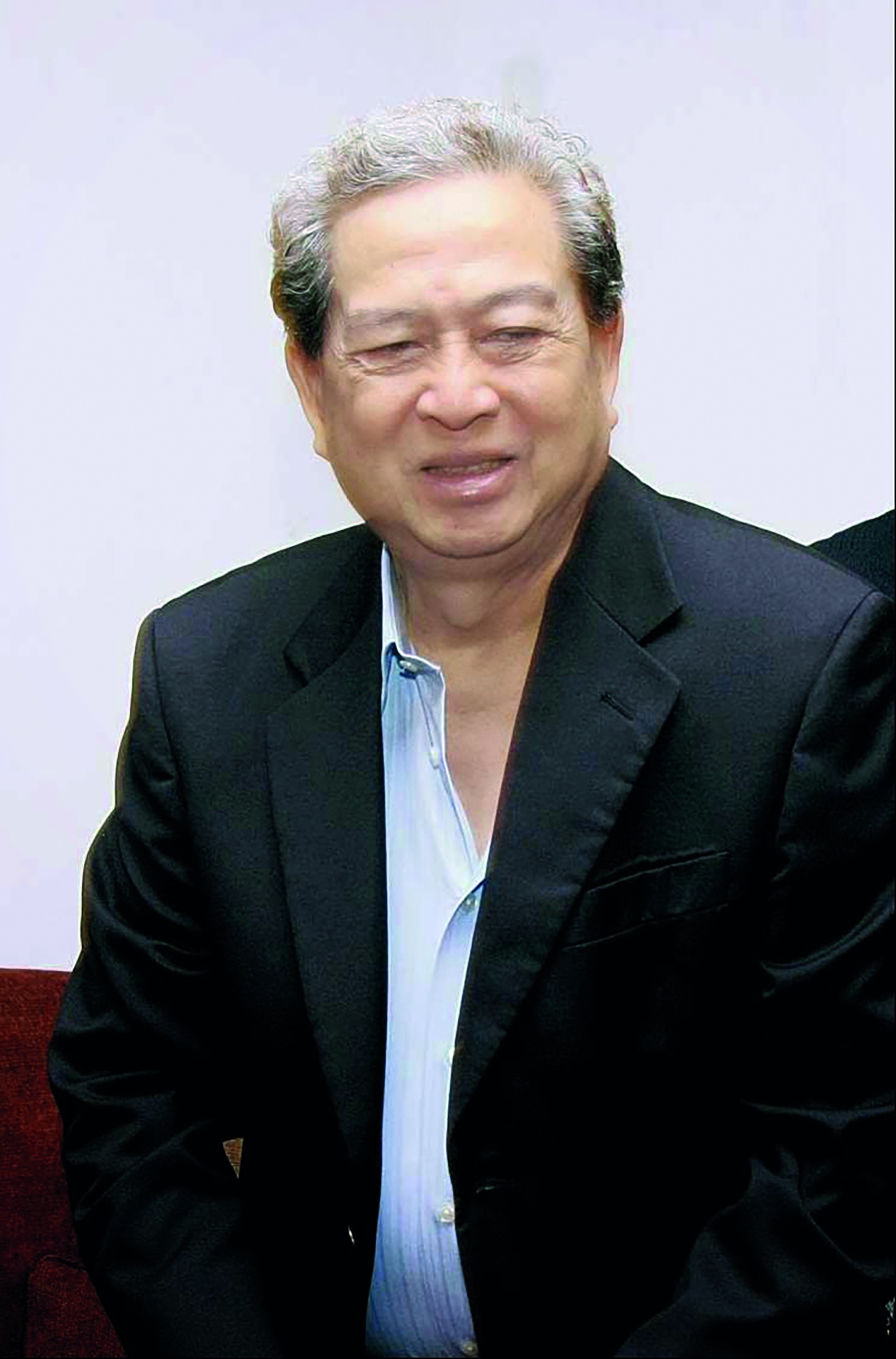 Robert Budi Hartono (78) and his brother Michael Bambang Hartono (79) got their start in business with kretek cigarette company Djarum, which their father, Oei Wie Gwan, had founded in Central Java in 1951. After the Asian financial crisis of 1997, the brothers bought a stake from the Salim family in Bank Central Asia (BCA), which now generates about two-thirds of their wealth. They have topped the Forbes Indonesia Rich List for ten years in a row. Non-tobacco assets include oil palm and timber plantations, Polytron electronics, online retailer blibli.com and some of Jakarta's top malls, such as Grand Indonesia. Michael won a bronze medal in bridge at the 2018 Asian Games in Jakarta. He next hopes to make bridge an Olympic sport.
Susilo Wonowidjojo
Net wealth: US$9.2 billion
Source of wealth: cigarettes
Last year's rank: #3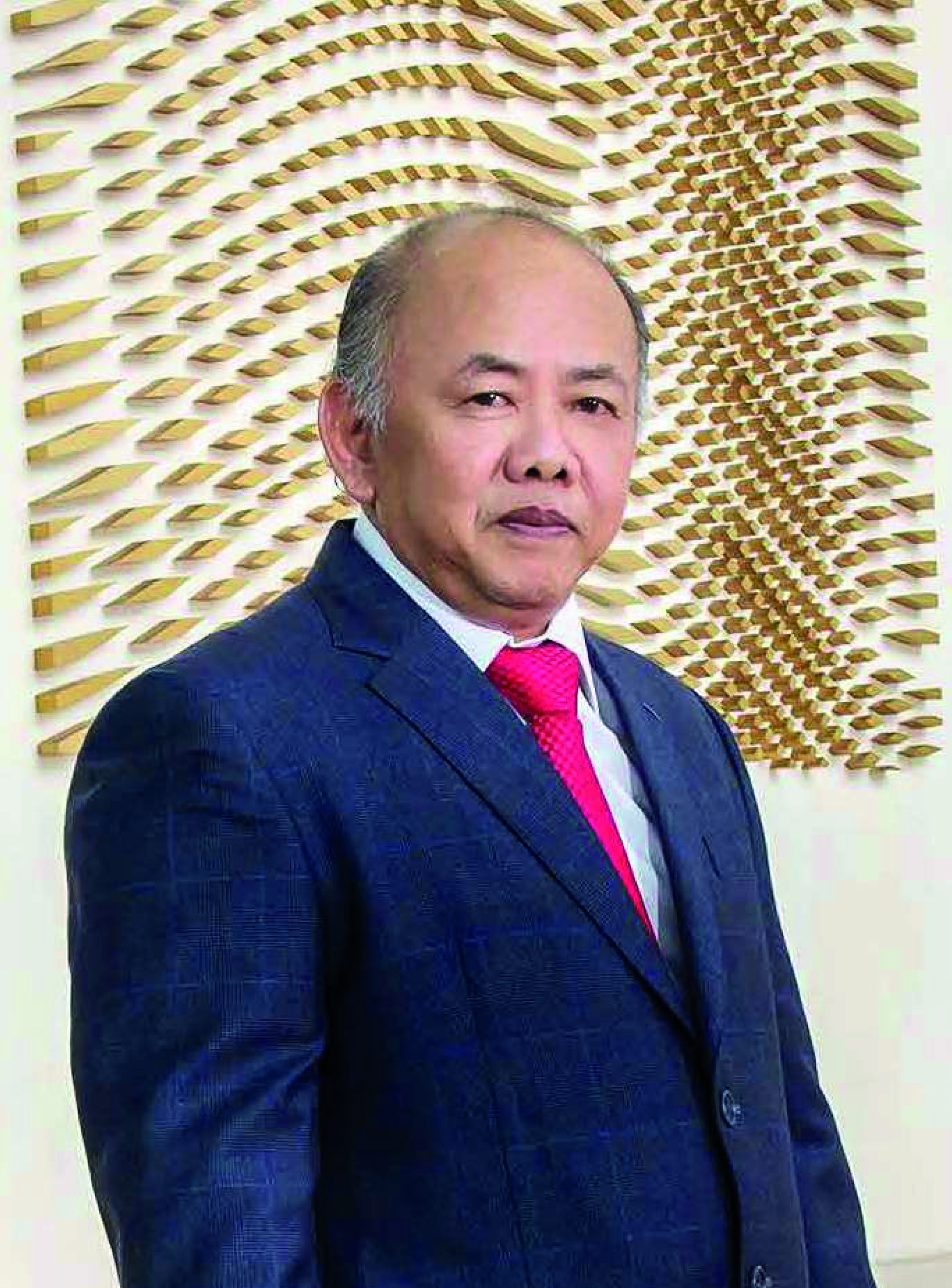 Smoking kills, but it's also a massive source of revenue. Susilo (62) is the president director of kretek manufacturer Gudang Garam, which sells 70 billion cigarettes a year. Susilo's father, Tjoa Ing Hwie, originally from Fujian in China, founded Gudang Garam in 1958 in Kediri, East Java. Susilo's older brother Rachman Halim took over the running of the company in 1980, but a drastic fall in sales prompted Ing Hwie to come out of retirement to save the company – partly by forming a partnership with then-president Suharto's half-brother Probosutedjo to produce cigarette paper. When Ing Hwie died in 1985, Rachman again led the company, which he ran until his own death in 2008. Susilo, who had inherited his father's secret recipes for Gudang Garam's flavours, then took the helm. Susilo's family also has stakes in oil palm plantations and real estate.
Eka Tjipta Widjaja & family
Net wealth: US$8.6 billion
Source of wealth: palm oil, paper, financial services, property, telecoms
Last year's rank: #2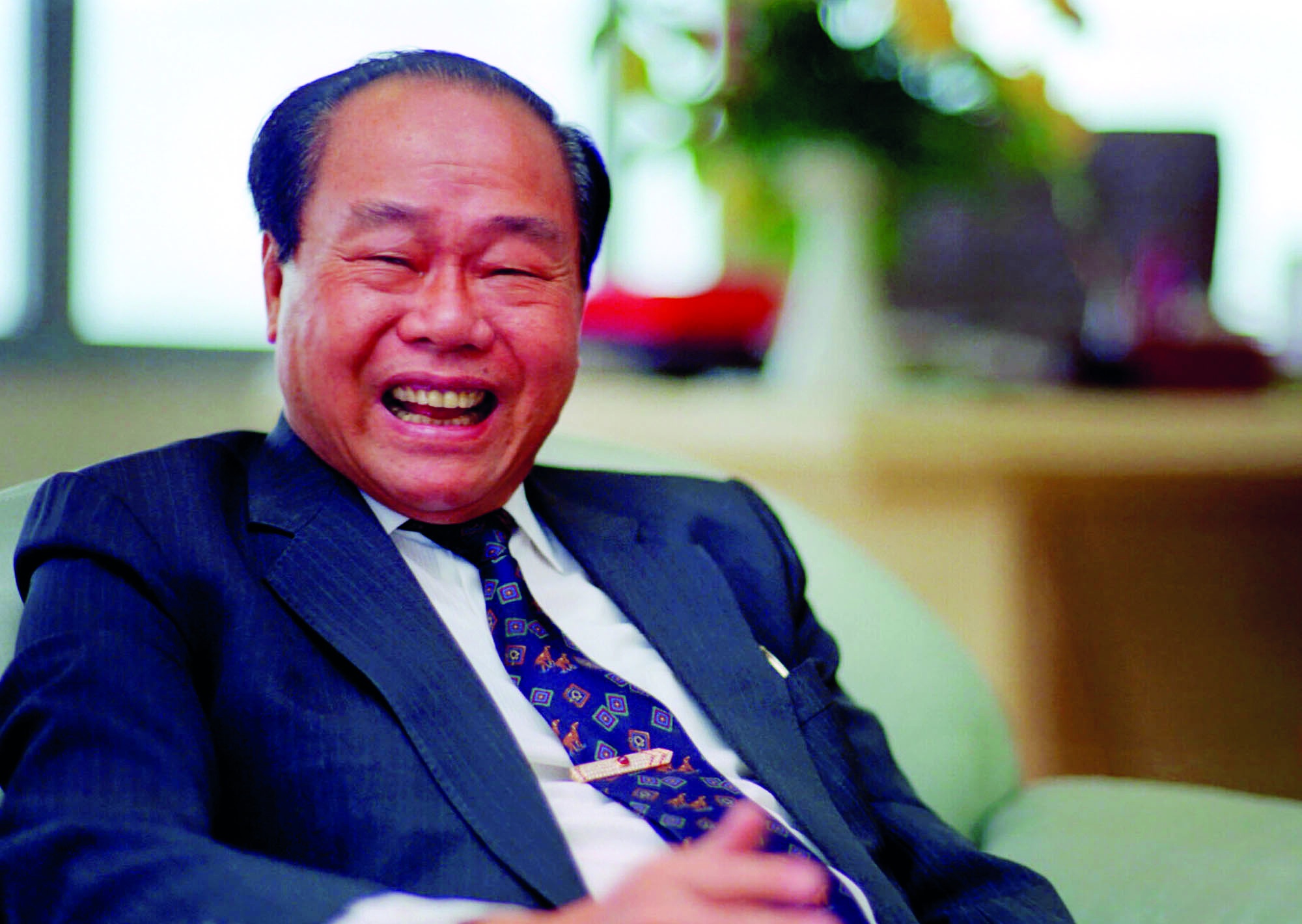 At 95 (or 97, depending on which biodata you read), Eka Tjipta Widjaja is the oldest member of the Top 10. He is the founder of the Sinar Mas conglomerate, where his portrait is reverentially displayed in most of its offices. Born in Fujian, China, he moved to Indonesia at age nine and started out selling biscuits and then made his fortune selling copra – coconut flesh used for making oil. He is reputed to have fathered over 40 children to different women. In the past, he was known for flaunting his wealth, but these days he is low-profile and much of his empire is run by his official children and grandchildren. Among the assets of Sinar Mas is palm oil giant Golden Agri-Resources. It also owns Asia Pulp & Paper (APP), which was involved in Asia's worst-ever corporate default in 2001 when it stopped paying its US$13.9 billion debt. APP has also been linked to allegations of illegal logging, but staff say Sinar Mas is a great place to work.
Sri Prakash Lohia
Net wealth: US$7.5 billion
Source of wealth: petrochemicals, polyester textiles
Last year's rank: #5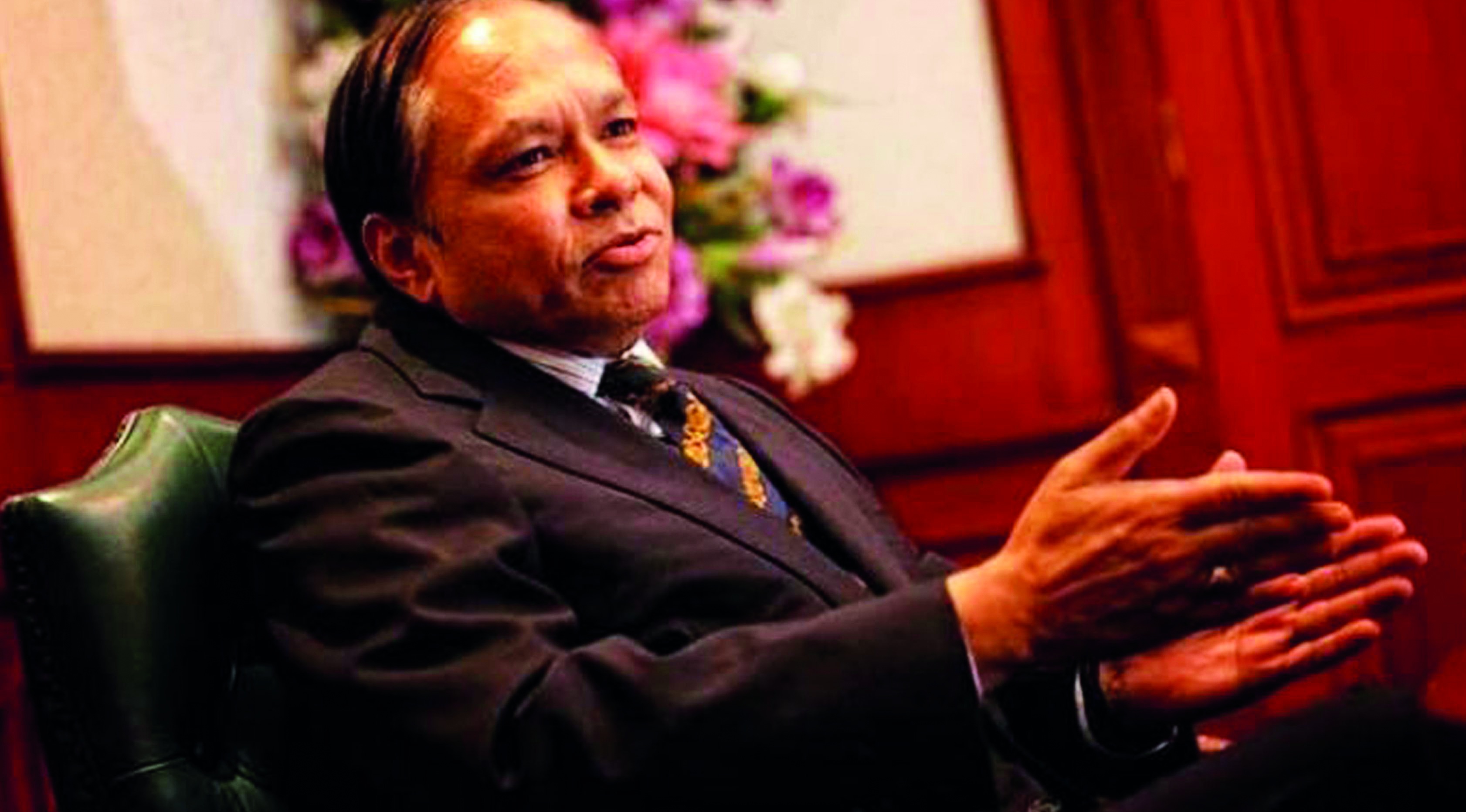 Sri Prakash Lohia graduated from the University of Delhi in 1971 with a degree in commerce. In 1973, when aged 20, when he and his father moved from India to Indonesia. They founded textiles company Indorama, which started out with a polyester yarn manufacturing facility in Purwakarta, West Java. The company later diversified into petrochemicals. Its products range from fertilizers to plastics. Lohia (now 66) spends most of his time in London, where he has restored a Georgian mansion in Mayfair, while his son Amit runs the company. Indorama in 2006 expanded to Nigeria and is now one of Africa's top petrochemical companies. It also has factories in Thailand and Uzbekistan. Lohia avoids the limelight. He is known as a keen collector of antique books and lithographs. He is also known for his philanthropy, having built medical centres in Indonesia.
Anthoni Salim
Net wealth: US$5.3 billion
Source of wealth: instant noodles, banking, telecoms
Last year's rank: #4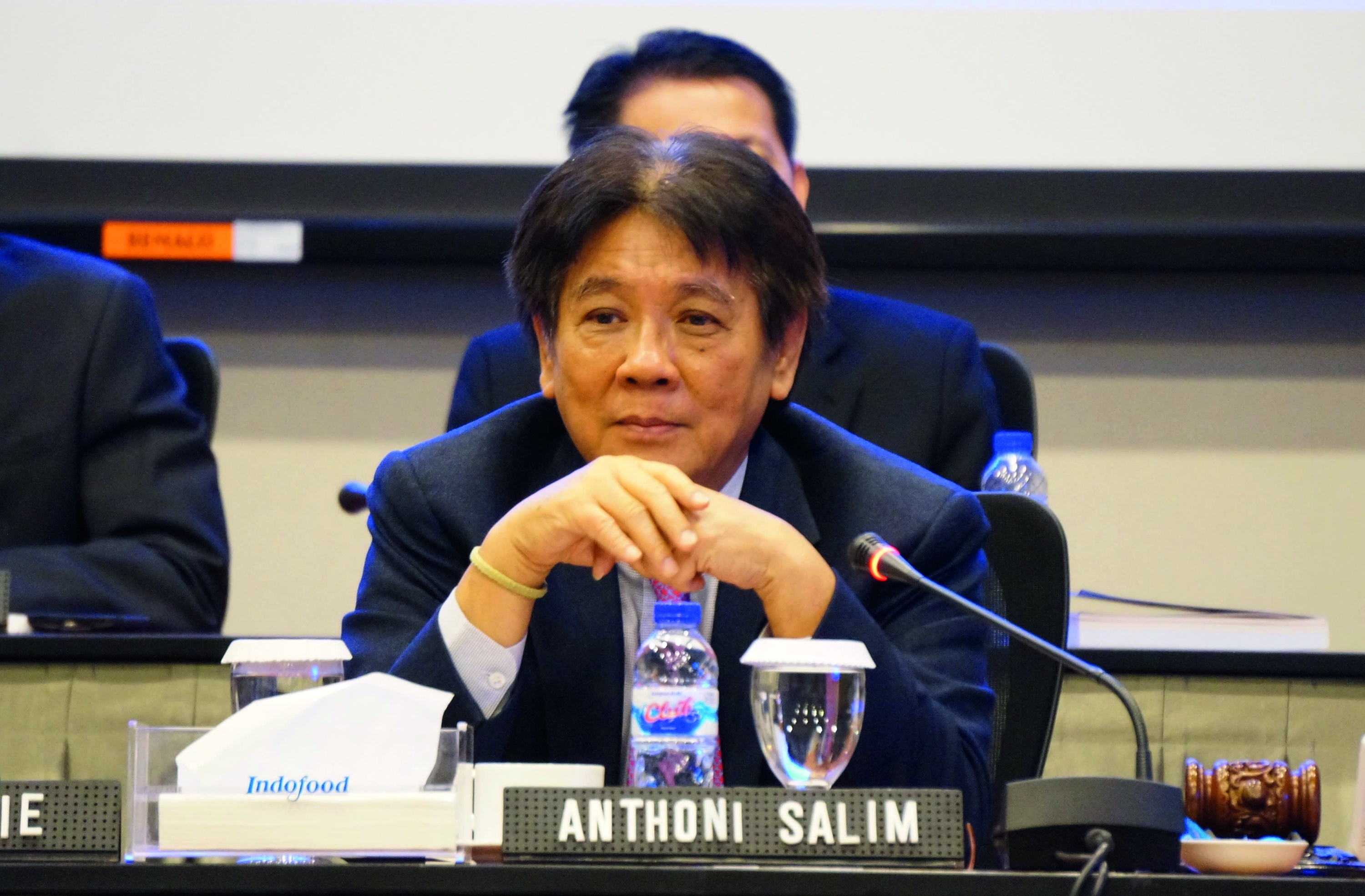 Anthoni Salim (69) is the son of former president Suharto's main Chinese Indonesian crony Liem Sioe Liong (1916-2012). Liem founded the Salim Group, which by 1997 had more than 500 companies, including Bogasari flour mills, Indocement, Indofood and Bank Central Asia (BCA). In 1992, Anthoni took over the management of the group, which was hit hard in the 1997 financial crisis and the 1998 anti-Chinese riots. Despite losing control of BCA, the Salim family still owns the majority of Indofood and also has stakes in consumer goods manufacturers, telecommunications and natural resources.
Tahir
Net wealth: US$4.5 billion
Source of wealth: property, banking, healthcare
Last year's rank: #8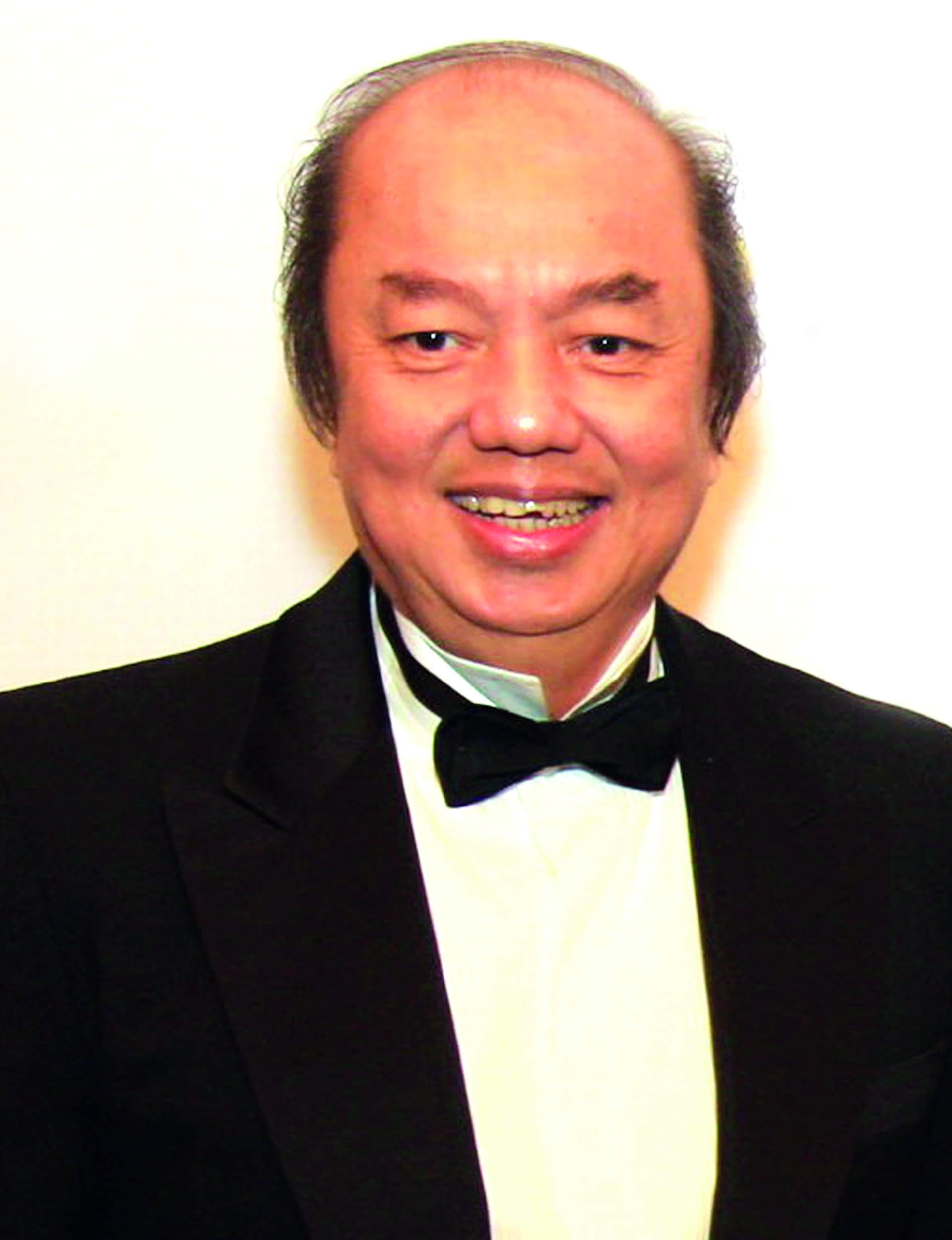 Tahir (66) was reputedly born in a slum in Surabaya, East Java, in 1952 to becak (rickshaw) drivers. After receiving a scholarship to study in Singapore, he started a small trade business. In 1986, he founded Mayapada Group, which has interests in real estate, banking (Bank Mayapada) and hospitals. His wife Rosy is the daughter of tycoon Mochtar Riady, who this year ranks 12th on the Forbes Indonesia Rich List. Tahir is chairman of the Indonesian Table Tennis Association. His media interests include co-ownership of the licensee that runs Forbes Indonesia.
Chairul Tanjung
Net wealth: US$3.5 billion
Source of wealth: supermarkets, fashion, media, banking, hotels
Last year's rank: #7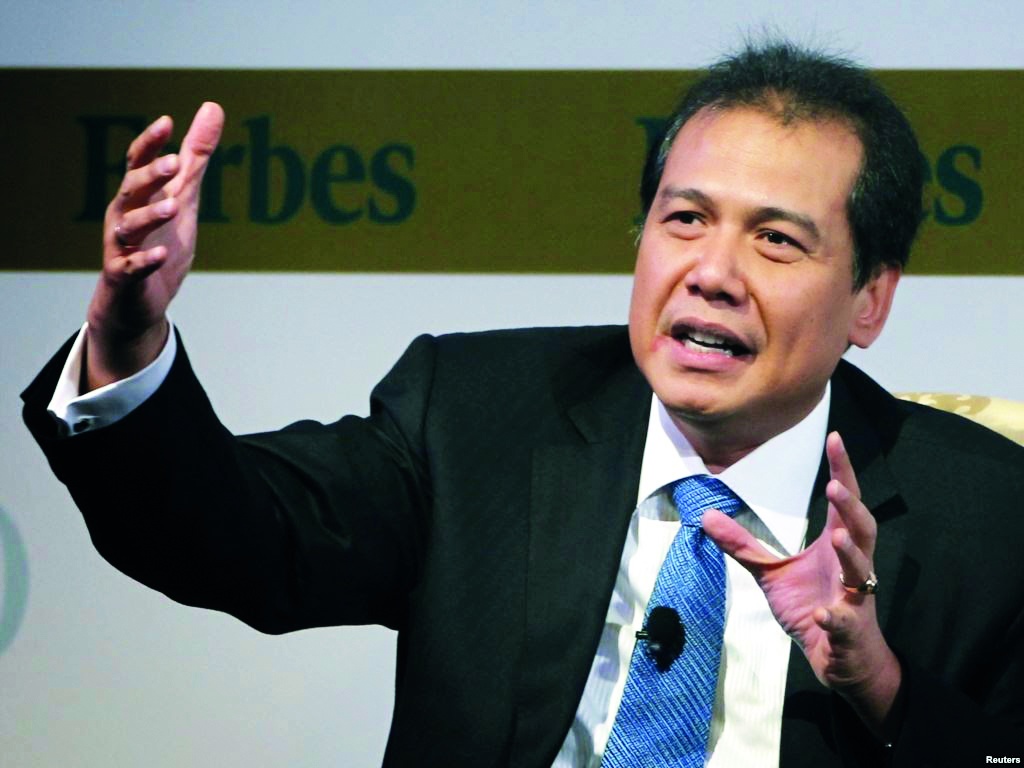 At 56, Chairul Tanjung is the youngest in the Top 10. You'll find his autobiography prominently displayed at Carrefour hypermarkets, which are part of his Trans Retail business. In 1997, he founded Para Group, which is now known as CT Corp. Its assets include Bank Mega, Trans TV, CNN Indonesia and detik.com online news portal. Chairul's group also controls franchisees for Wendy's, The Coffee Bean and Baskin-Robbins, as well as fashion houses Prada, Armani, Versace and Hugo Boss. CT Corp in November 2017 signed a deal with AccorHotels to open 30 hotels in Indonesia.
Boenjamin Setiawan
Net wealth: US$3.2 billion
Source of wealth: pharmaceuticals, hospitals
Last year's rank: #6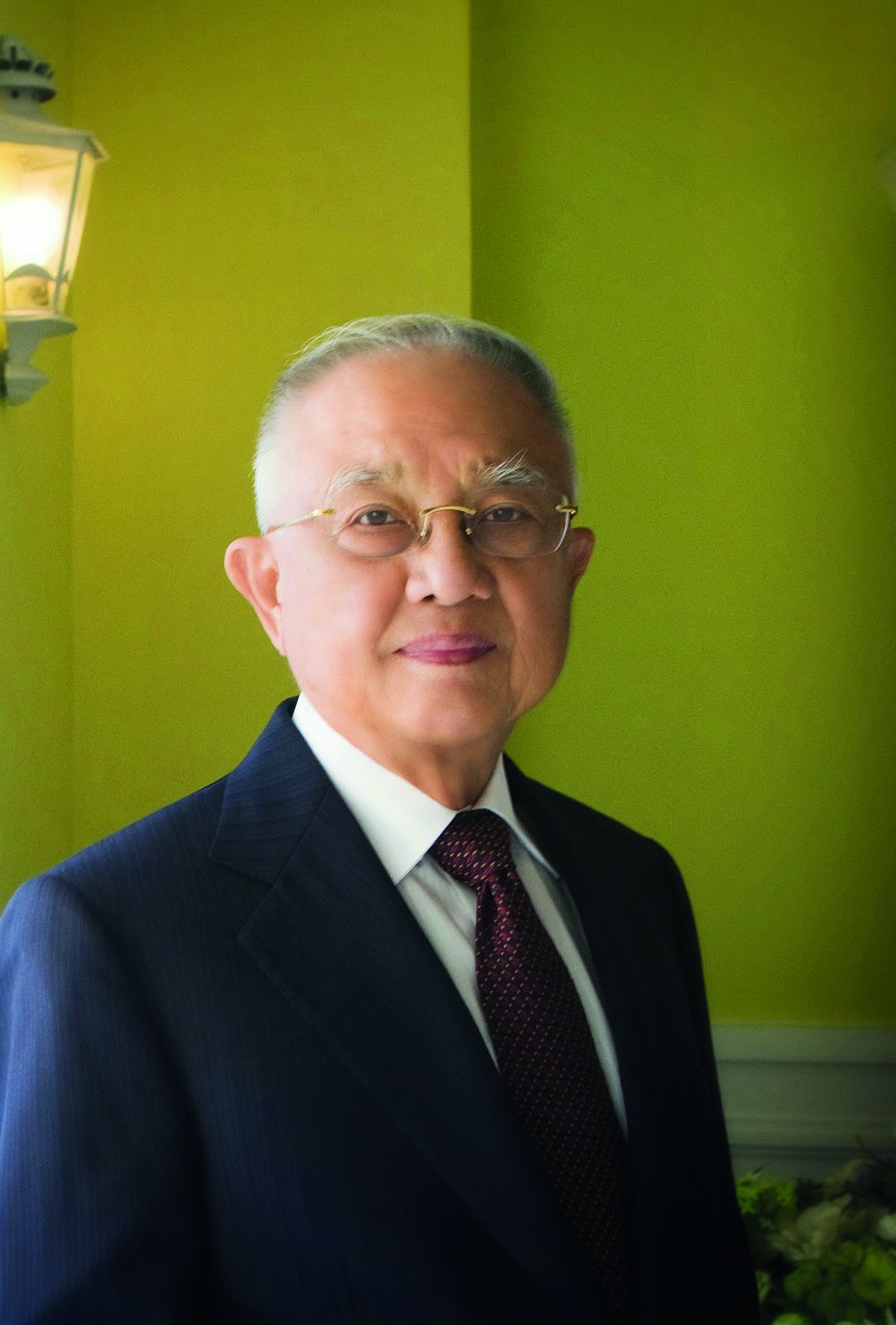 Boenjamin Setiawan (85), better known as Dr Boen, was born in 1933 in Tegal, Central Java. He studied pharmacology at the University of Indonesia and the University of California. In 1966, he and his siblings started a medicine business in their garage in Tanjung Priok, North Jakarta. It grew into Kalbe Farma, the largest publicly listed pharmaceutical company in Southeast Asia. Among its well-known products are Woods, Komix, Promag and Mixagrip. Dr Boen also established the Mitra Keluarga chain of hospitals. He has retired from the daily running of the business but retains his passion for stem cell research. He also founded the Indonesia International Institute of Life Science, which aims to develop innovations through programs in healthcare, marine science and forestry.
Jogi Hendra Atmadja
Net wealth: US$3.1 billion
Source of wealth: processed foods and beverages
Last year's rank: #10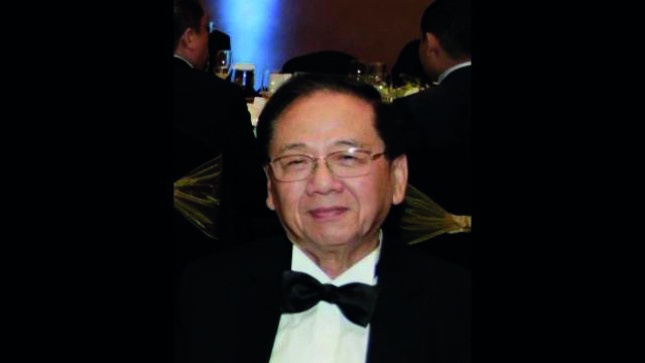 Jogi Hendra Atmadja (72) comes from a family of Chinese immigrants, who started out making biscuits at their home kitchen in Jakarta in 1948. Their business grew into Mayora Group, founded by Jogi and his three brothers in 1977. Its brands include Torabika coffee, Kopiko candy, Le Minerale water, Malkist biscuits, Energen cereal and Astor wafers. Its products are sold in over 90 countries. Coffee products account for almost half of its sales.
Prajogo Pangestu
Net wealth: US$3 billion
Source of wealth: timber, petrochemicals
Last year's rank: #11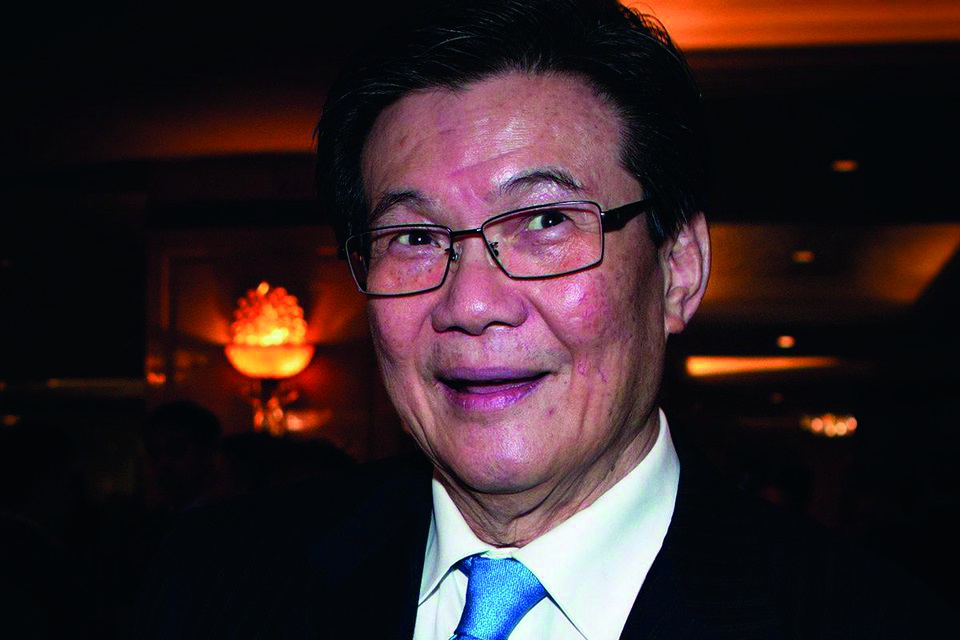 The son of a rubber trader from Kalimantan, Prajogo Pangestu (74) started in the timber business in the 1970s. He made a fortune with his company Barito Pacific and built close ties with Suharto's middle son, Bambang Trihatmodjo. With some other business partners, they established Chandra Asri petrochemical company in 1988. In 2007, Barito Pacific acquired a 70 percent stake in Chandra Asri, by then the biggest petrochemical company in Indonesia. Despite their wealth, Prajogo and his family tend to keep a low profile. The company is expanding its production capacity as it cannot meet Indonesia's rising demand for raw materials for plastics.
For more top ten lists, click here.