Anyone who has ever travelled to Italy knows how genuinely passionate Italians are about their food. Each region has specific ways of cooking and seasoning, and their own specialties. Last year, I spent a month in southern Europe tasting my way through a few countries at some of the most well-recognised restaurants in the world to roadside cafés in the middle of nowhere.
A few of my favourite food destinations in Italy were smack dab in the centre of the country. My group spent some time in Emilia-Romagna and Tuscany and we relished in the rustic, family-oriented restaurants and trattorias in some of the cities and towns along the way. The cured meat, the seemingly free flow of good wine, the fresh pastas and the abundance of seasonal produce were almost too much to bear. Cool hipsters drinking Aperol spritzes mingled with young families with children at most places late into the evenings. I am at once proud and shamed by two things: that my child ended up spending many evenings sleeping in booths and I had also allocated half of my personal luggage space on the way back to Jakarta with coveted (and extremely tasty) goods.
Here in Jakarta, there is no dearth of Italian restaurants. Some are passable, but most are regrettable with very little insight into the basics of the cuisine. And yet, a couple of weeks ago, I had the good fortune of dining at Ambiente in central Jakarta. The Aryaduta Hotel is located close to many government buildings, the main train station, Monas and the American Embassy. Its park-like surroundings at one of the busiest intersections of the city create a retreat-like atmosphere; none more so than at the restaurant, which is situated on the mezzanine floor looking out onto the green and leafy tree-line.
Inside, the restaurant interiors had a warm and rustic feel with an open kitchen and bar on one end and sunlight illuminating the main dining room. The wood-burning pizza oven is on full display as soon as you walk through the entrance way. There is also a lounge and wine cellar that are located separately from the dining room, which is designated for smokers. Simple details abound, with lovely bow-tied linen napkins and uncomplicated ceramic tableware. Without even looking at the menu, the evidence pointed to the type of endearing food I found in central Italy.
It was no surprise to learn an Italian chef ran the kitchen. Chef Matteo Meacci is not a stranger to Southeast Asia, having lived in Singapore and Indonesia for some time, and also leading the back of house at a few hip, Italian restaurants in both countries. Ambiente is a showcase and labour of love for this chef. He designed the menu to reflect the true tradition of dining in Italy with many plates made for sharing. The handmade pasta and pizza are hearty and traditional. He takes home-style Italian dishes and honours them by using the best ingredients.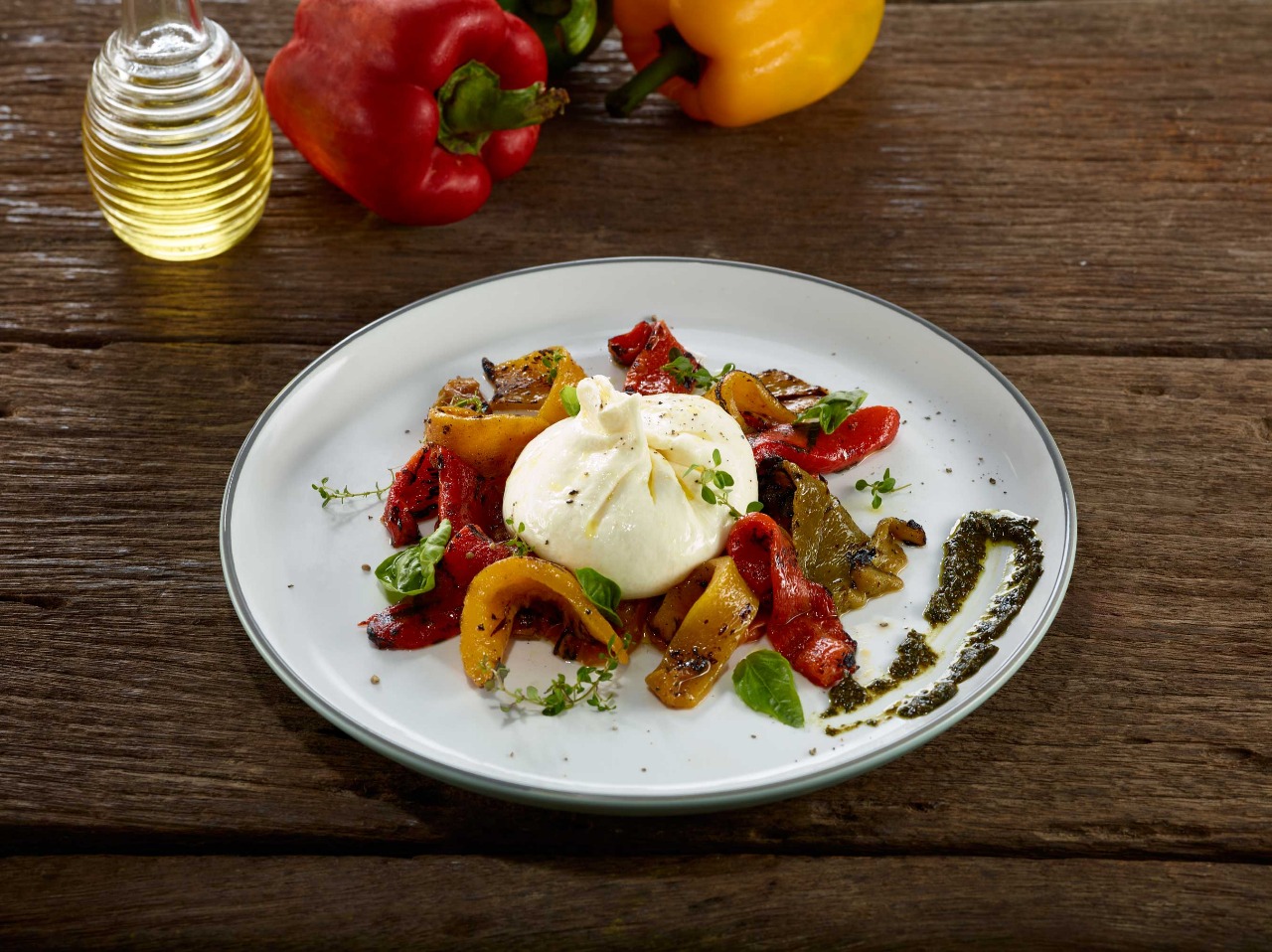 Chef Meacci also creates interesting twists on old favourites. I tasted a fresh spinach fettucine with a chicken ragout. At first, I balked at the idea of a chicken ragout. However, it arrived well-seasoned and satisfying with highlights of fresh rosemary and sweet carrot for balance. The chicken was small diced to provide that nice, meaty texture most people anticipate in a saucy ragout. The fettucine was cooked truly al dente. His signature Ambiente pizza had a lovely base from which the Tuscan charcoal lent a gorgeous dark-grey hue and smoky flavour to the crust. The combination of smoked salmon with grilled zucchini ribbons, roasted cherry tomatoes and marscapone cheese is delightful. The Ciao Bella signature drink is a twist on a gin and tonic, infused with a delightful citrus and rosella blend.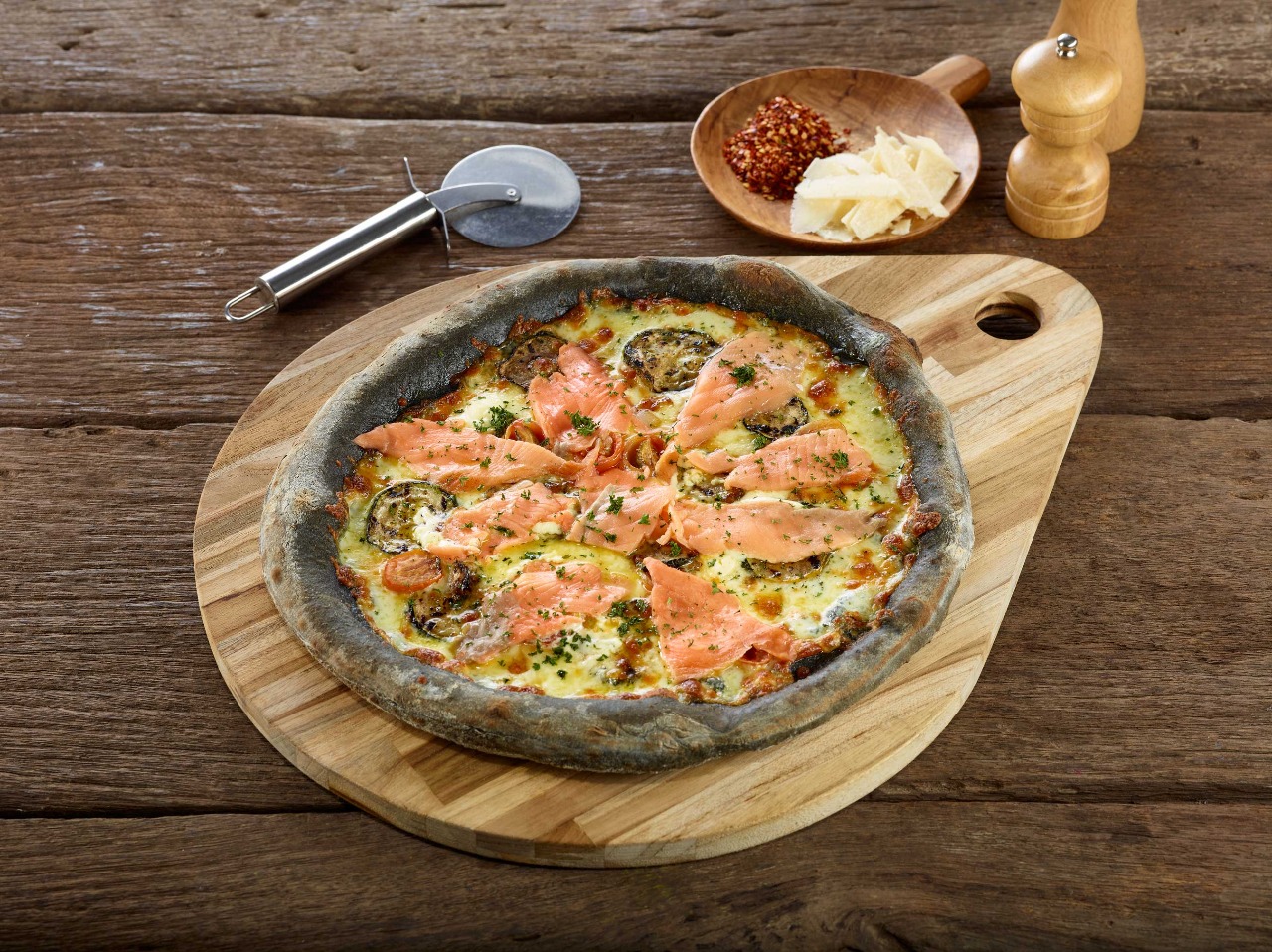 Ambiente also hosts a brunch every Saturday from 11:30am – 3:00pm with an all-you-can-eat antipasti bar and a variety of freshly baked pizza passed from table to table. If craving meat, there is also a live carving station available with fresh pasta and mains served tableside. Ambiente will also provide a regular "Wine Buffet" where for two hours, diners can drink as much house wine as they could possibly want. The restaurant is also available for private dining and special occasions with three separate private dining rooms. However, the main dining room was designed for leisurely and long meals where couples dine, friends can mingle, the businessmen can enjoy a solid lunch and children can dine with parents in relative ease… just as you'd find in towns such as Modena, Florence or Bologna.
AMBIENTE RISTORANTE
Jalan Prajurit KKO Usman dan Harun No.44-48 Central Jakarta 10110
Phone: (021) 23521234
WhatsApp: 0821 1172 3898
Email: [email protected]
Web: www.ambienteristorante.com