It is quite difficult to find green spaces within Indonesian cities and Surabaya is no exception. Dr. Ir. Tri Rismaharani, the mayor of the fast-developing city, is very much aware of this situation and is doing everything in her power to improve the situation. She has launched several programs to get the whole city involved in the effort, such as car-free days and the construction of many eco-parks like Taman Bungkul.
TAMAN BUNGKUL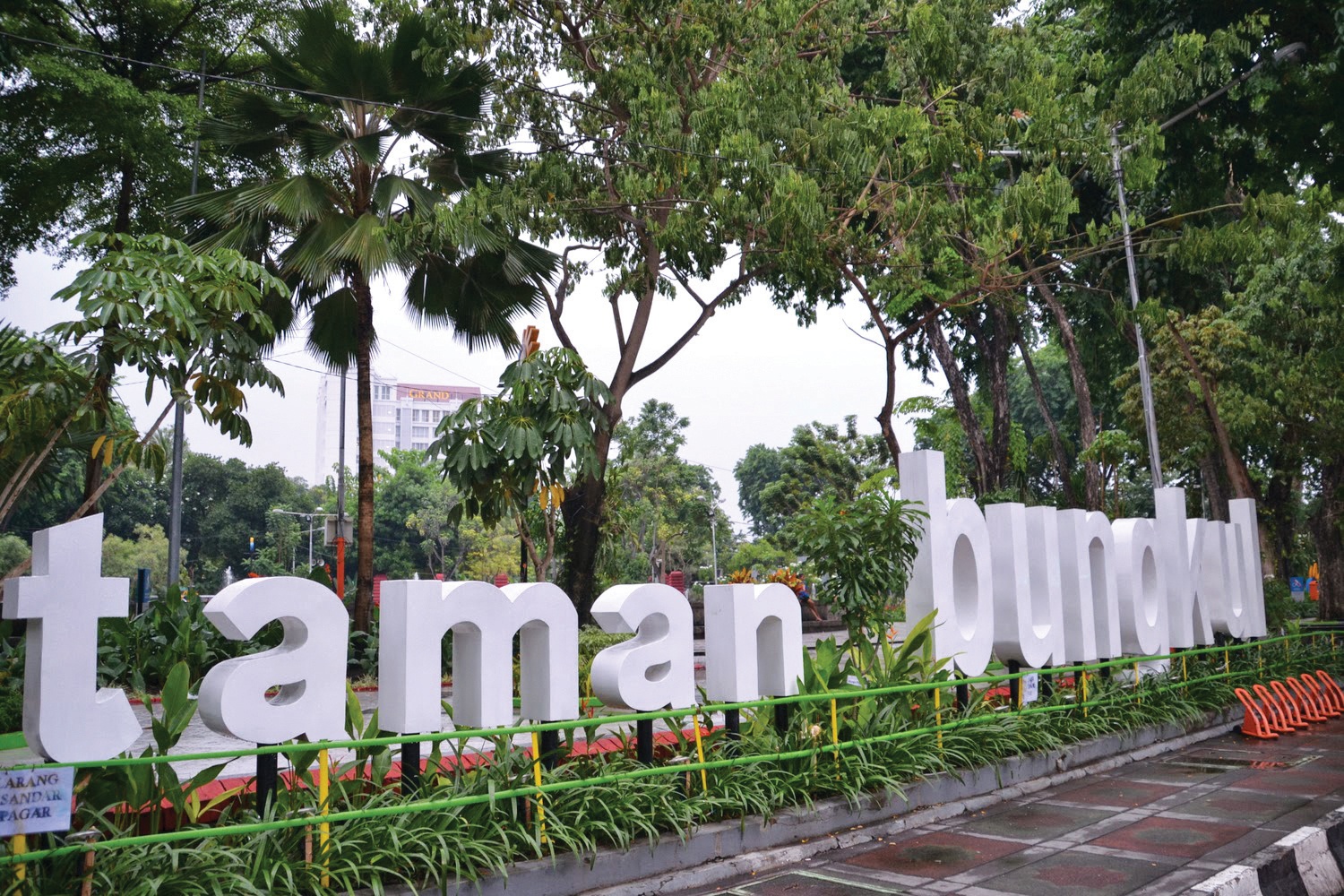 Taman Bungkul is a place where a variety of flora and fauna of vibrant colours can be found. The park is well-kept and cultivated and as it is located on Jl. Raya Darmo in the heart of Surabaya, it is easy for people to visit this eco-friendly park.
Most days this park is filled with children who come to play and entertain themselves while their parents read newspapers or simply enjoy the beautiful surroundings. Young teens and university students bring their skateboards or buy some traditional street food from the vendors within the park. For the smaller children, there is a mini-playground and an obstacle course. Taman Bungkul also has a sports area where people can do morning exercises.
CAR-FREE DAY
Every Sunday the area around Taman Bungkul is closed for Car-Free Day, when people do sports on the road or promote social and environment-related events. People can ride bikes, walk, run, do aerobics and many other activities. Street vendors line up across the streets, and on days when the weather is very hot, there are cold beverages and ice-cream. Car-Free Day starts at 6am and ends at 10am.
KEBUN BIBIT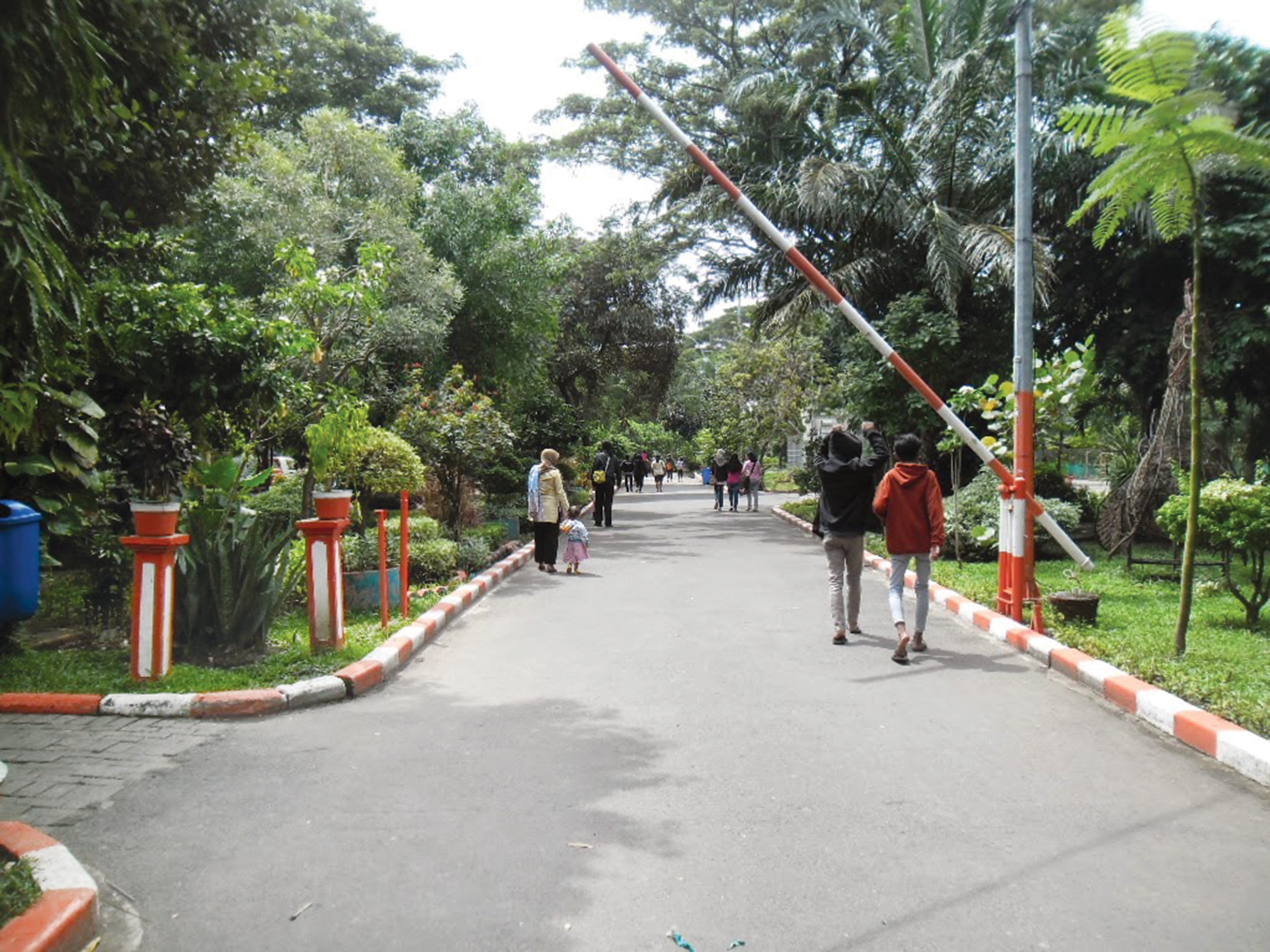 This is a beautiful park, where the bright yellow sun shines and the cool, refreshing breeze blows. Once you enter this enchanted garden, you will forget about the busy and noisy city and you will feel very relaxed and calm. In the centre there is a clear, blue-green pond surrounded by a border of vibrant flowers and tall trees, making this the perfect spot for a photoshoot.
There are many facilities for children including a climbing wall, a playground, and a few mini petting zoos. One of the petting zoos has baby deer roaming around and grazing, another has ducks and swans in
a pond.
For parents looking to spoil themselves for a while there is a traditional spa where the therapist guides visitors while they walk on neatly-structured and therapeutic rocks. This treatment has been shown to improve blood circulation and it is said that if your feet hurt when you walk on these rocks it may indicate that your inner organs are healthy.
For schools that are interested in farming and planting this is the perfect destination. There is a wide variety of seeds and fauna available as well as a very knowledgeable and well-trained staff who are ready to share their knowledge. There is also a large field where students can enjoy outdoor group activities and build teamwork and leadership skills.