EKI Dance Company and Ciputra Artpreneur will be presenting the Ken Dedes Musical on 18th-19th March 2023 at Ciputra Artpreneur, Jakarta.
This performance is produced by experts who already have brilliant reputations in the art world, they are Rusdy Rukmarata as director and choreographer, Titien Wattimena as the scriptwriter, Oni Krisnerwinto as music director, and Iskandar Loedin as artistic director.
"The challenge in producing this musical is how to present historical stories that are still relevant, but still actual for today's audiences." This was conveyed by Rusdy Rukmarata, who is also the Artistic Director of EKI Dance Company.
Interestingly, Titien Wattimena, the screenwriter of the show who also won the Citra Cup for her screenplay for the film Aruna dan Lidahnya in 2018, promises that this musical will reveal a story that is relatively rarely presented by various versions of Ken Dedes' story that have ever existed. "Guaranteed to be exciting! There is a struggle for power, murder and of course mystery. But there is also comedy," said Wattimena.
This musical tells the story of Ken Dedes, a woman who was very influential in the history of the Nusantara archipelago and is played by popular young musical stars in the country. They are Ara Ajisiwi (Ken Dedes), Taufan Purbo (Ken Arok), Nala Amrytha (Ken Umang), Uli Herdi (Tunggul Ametung), Fatih Unru (Anusapati), Geraldo Tanor (Tohjaya) and Nino Prabowo (Kebo Ijo).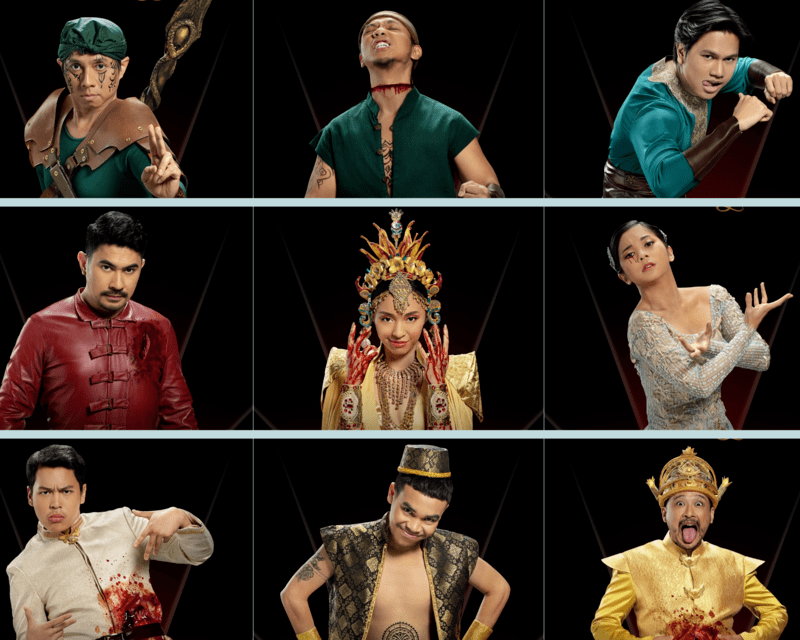 Aiko Senosonoto, the producer of Ken Dedes Musical as well as the founder and the main director of EKI Dance Company, said "Today, musicals have become a trending show and are popular among the public. Ken Dedes is not just to enliven, but to try to give her own colour to the world of Indonesian entertainment."
Besides, Rina Ciputra Sastrawinata, President Director of Ciputra Artpreneur agrees to produce the Ken Dedes Musical because she believes this musical will have a positive impact on the arts. "It has become our vision and mission to hold performances that are in line with Indonesian cultural values and Ken Dedes is very capable of that. Even more, EKI Dance Company is already at the international level," she said.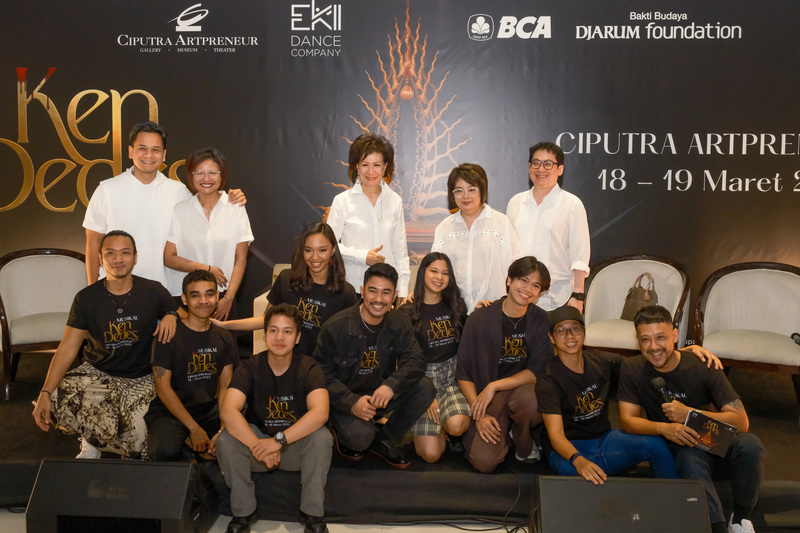 Previously, this short version of Ken Dedes Musical was staged at the 2022 Indonesian Musical Festival and received a very lively response from the audience.
Tickets for the Ken Dedes Musical can be obtained at Loket.com starting 13th January 2023 at 6pm with prices starting from Rp450,000,-. For BCA users (Credit Card, Debit Mastercard, Virtual Account), there is an Early Bird promo and a post-Early Bird discount promo of up to 15%.