If you've been busy caring for everyone else at the exclusion of your own self-care and feel burnt out, then you deserve a Feminine Bali Retreat.
Imagine a holiday where you return home looking and feeling like a new woman! Enjoy yoga practices in an outdoor bale, surrounded by a never-ending vista of rice fields and mountains. How beautiful to receive a traditional Balinese facial using hand-picked fresh flowers from the garden that morning. Here we have chosen the best retreats, just for you!
FEMININE SPIRIT RETREAT
Feminine Spirit is a fusion of yoga and the healing arts, founded by Susanne Calman – a passionate retreat facilitator, intuitive healer, raw food chef, and yoga teacher, with 28 years of experience in making women feel rejuvenated and re-energised. Feminine Spirit takes only small groups with eight being their maximum and the next retreat is July 2–8, 2019 in Ubud. Women visit to connect with like-minded souls and do a great deal of relaxing. Feminine Spirit is a fusion of yoga and the healing arts with engaged retreat facilitators, set in a Balinese family-owned hotel with luscious tropical gardens. There are stylish rooms to choose from and two goddess pools to laze by: the view is one of the reasons guests keep returning to this venue. Great coffee is just across the road and you can find a place to enjoy a cocktail or two. What bliss it is to indulge in a two-and-a-half-hour chakra massage! Feminine Spirits sole purpose is to have their guests return home feeling like a new woman.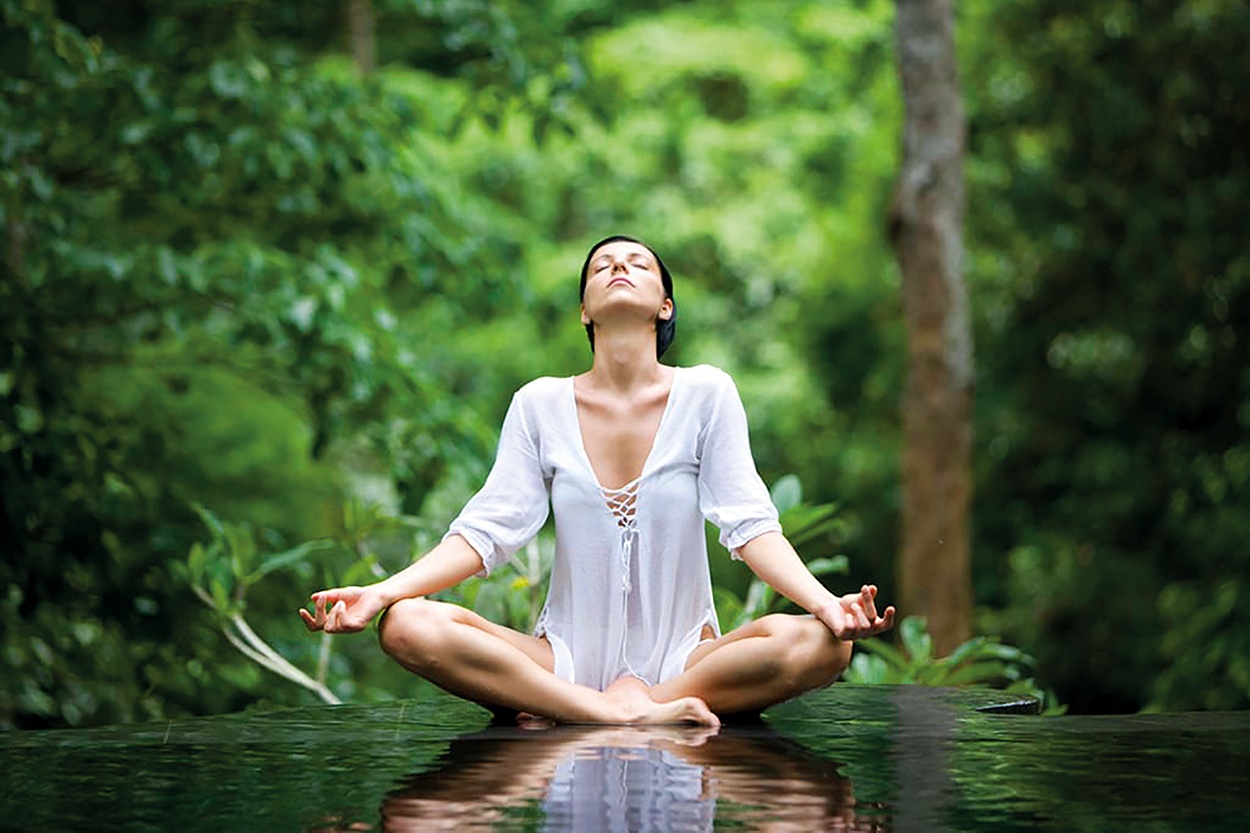 BLISS SANCTUARY FOR WOMEN
Bliss Sanctuary is a must for any woman searching for herself. Imagine a big king-sized bed with flowers everywhere, and an amazing outdoor bathroom. Bliss sanctuary will take your breath away! Founded in 2011 and based in Seminyak, Canggu and Ubud, Bliss Sanctuary welcomes women travelling on their own or with a friend. It's a Bali sanctuary for women who want the ultimate relaxing, hassle-free travel experience! Their aim is to help you feel reinvigorated about life and yourself by offering a completely flexible wellness holiday that embraces rest and reconnection. Retreat into your own bliss, meet amazing people, learn yoga for beginners, or expand your practice. Be pampered to your heart's content and find happiness within. Guests return home full of life and positive energy. There's time to meet amazing women for friendship, and experience rejuvenation. Bliss is a unique sanctuary for women seeking a 100 percent tailored escape. Packages are 5–7 days with no kids, no couples, and only a handful of women at any one time. Guests can choose their own dates, as retreats are not specific to arrival and departure days.
NAIASA INSTITUTE
NaiAsa Institute Ubud is an 11-day journey to nurture the "goddess within" and birth your deepest inner bliss in one of the most exotic and sacred spots in the world. NaiAsa Institute, formerly known as Soul Flow Alchemy Institute, was founded by a female neuroscientist who became a fire-dancing yogini who runs am ontological life coaching practice, and her husband, a former North America #1 ranked acrobatic paragliding pilot, best known for his life-changing accident story! When they realised the powerful and rapid effects of combining flow arts, dance, yoga, and a few other essential ingredients into a cohesive program (called Beauty that Transforms), they knew they had to share their secrets for success with others. NaiAsa programs weave scientific knowledge, indigenous wisdom, and somatic arts in service to the greater awakening of the Divine Mother consciousness. If you're on a healing journey, Jinju Dasalla can help you release trauma, rewire and restore your nervous system, and reclaim the precious bliss that is your birth-right. The next retreat commences on April 30 and runs until September 24, 2019.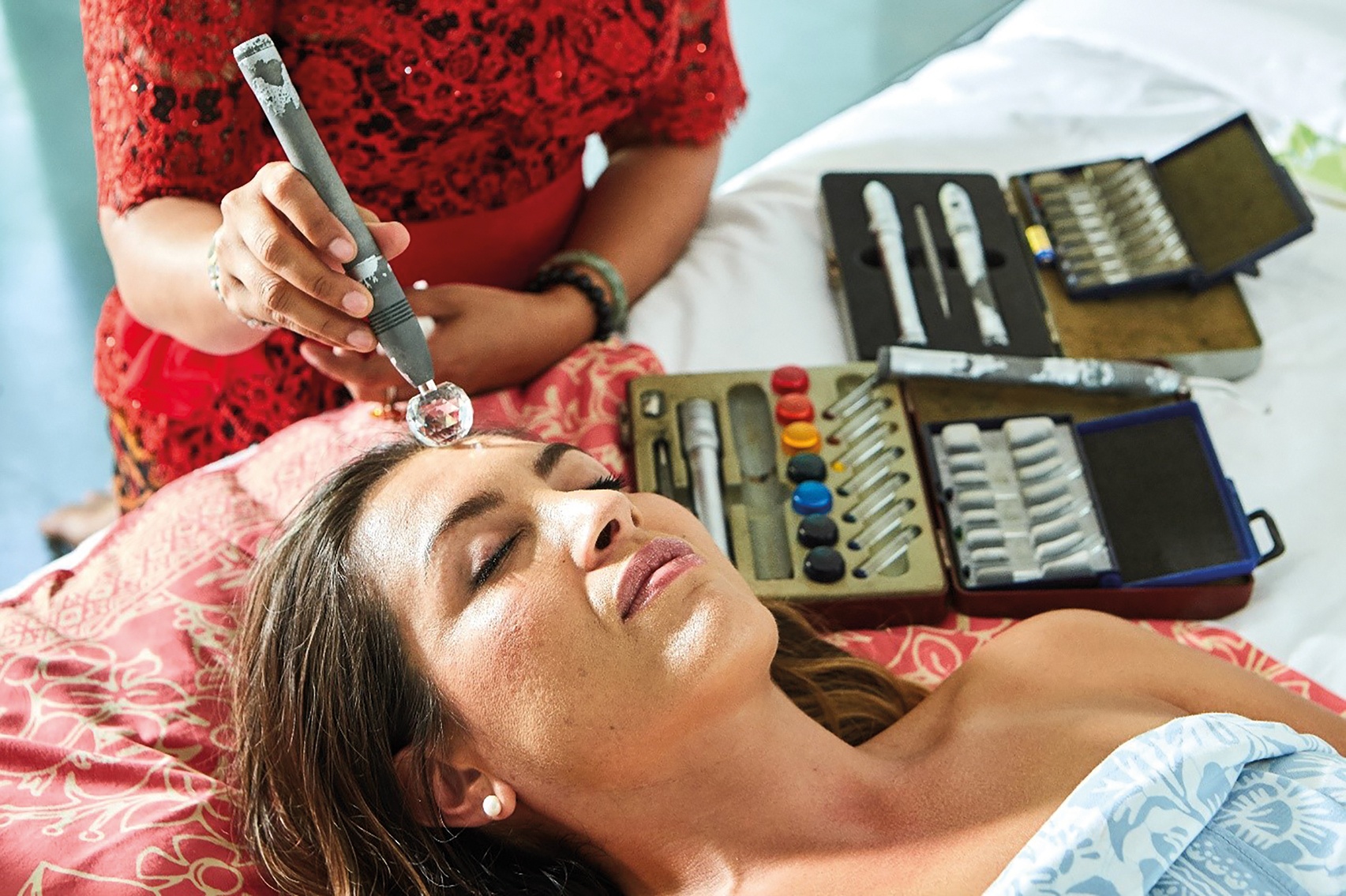 BE KIND RETREATS BALI
Be Kind is a perfect place to plant the seeds for a new vision based on love, compassion, and kindness towards yourself and each other. The retreats are built on yoga, surf, therapy, coaching, healing, women's circles, self-love workshops, and meditation. Give yourself permission to take a week off and learn how to unleash the inner power and celebrate your "goddess". Guests discover that Be Kind Retreats represents a personal investment to work on self-love and self-care and disconnect to reconnect. During the retreat, guests find that distancing themselves from social media gives them the opportunity to connect with themselves on soul level and find out who they truly are, and what they really want in life. Interact with local Balinese village life around the villa, while making lifelong friendships.
The villa is ideal for those who want a peaceful, small, and private retreat surrounded by beautiful nature. The location is perfect, calm and very close to all the hotspots in Canggu.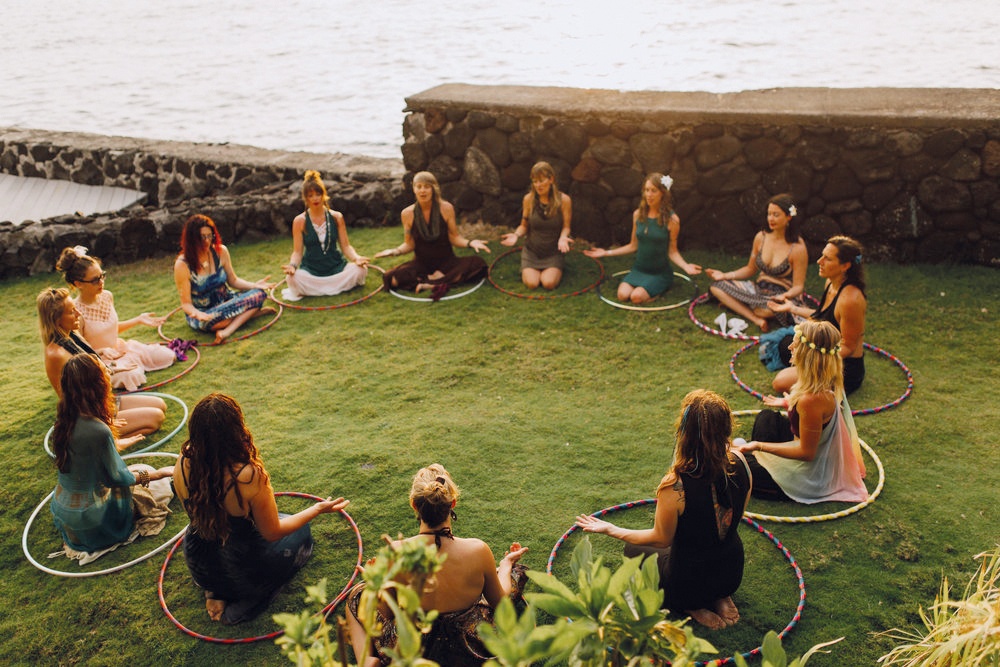 BLISS BODY RETREAT (UBUD)
This transformative retreat is perfect for women of all ages, set in a lush and spiritual environment with yoga practice, health wellness, and spa treatments. Offering stunning accommodation, and specialised programs that include detoxification and raw food nutrition. The unique Bliss Body Retreat is an experience that you will hardly find anywhere else in Bali. Their programs are carefully crafted according to each participant and their personal needs. Designed to create a safe space for people who need to move through challenges, who need healing, who are looking for ways to grow. Experience daily yoga practice with facilitator Vlada's calming and open presence, eat lovely raw food made by Ohla, and feel more connected your inner body, femininity, and spirituality. Bliss Body is a great chance to explore your inner wisdom as well as your real power as a woman. If you want to go home full of renewed strength, energy, and an understanding of yourself then book now and don't miss out on their next retreat on July 21–27, 2019.