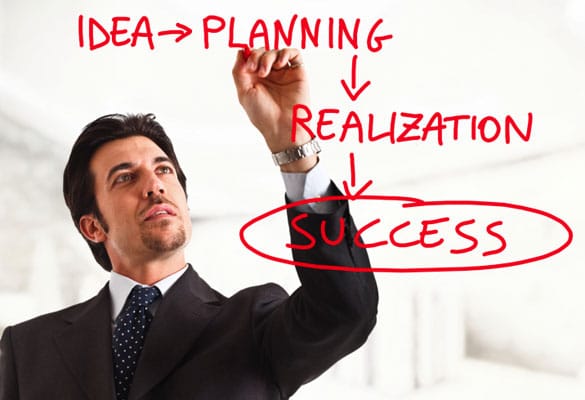 As an expatriate in Indonesia you probably chose to live here for a job assignment, or an extended visit or retirement, preceded by one or more preliminary visits to Indonesia. Now you've settled into your expat lifestyle, and like others who became expat-entrepreneurs, you see potential for developing a new business in Indonesia. Surmountable start-up details aside, your primary challenge is to choose a business to start.
As a foundation to a new enterprise, Indonesia's economy is quite stable. Gross domestic product ranges between 5%-6% annually, largely produced internally since 60% of Indonesia's economy comes from domestic consumption. With GDP of nearly $850 billion last year, Indonesia is the world's 16th largest economy, following only China, Japan, India and South Korea in Asia. Indonesia has significant exports of raw materials but limited exports of manufactured goods.
The government is now slowing exports of natural resources, and imports into Indonesia are relatively limited, so economic dependency on trade with other countries is minor compared to most. Consequently, the country can weather storms in the global economy better than others. This capacity for Indonesia to drive its internal economy means your new business will largely be shielded from world economic changes, especially if you target internally at the increasing purchasing power of the country's growing "consumer class".
It should impress you to know McKinsey (2012) reported Indonesia's consumer group could increase from 45 million currently to more than half the population at 135 million by 2030 – an increase only to be exceeded in India and China. By then, Indonesia's economy will be the 7th largest in the world, greater than the economies of Germany and the UK.
Let's assume you are persuaded to focus your new business on this growing consumer group. That's a big target which you can further narrow down. With Indonesia's burgeoning middle class at an average age of 28, the youthful demographics promise their attachment to new technology and will boom for a long time. The business drivers here are increased access to the internet and e-commerce via mobile phones, especially smartphones which are rapidly dropping below the Rp.2 million price point. The boom is also cheered on by broad acceptance of social media and access to new forms of personal credit.
Indonesia's population of 240 million exceeded 300 million mobile phone subscriptions last year, as many subscribers carry two or more handphones. Naturally the technology start-up opportunities are mainly mobile-focused, and others are in social media, e-commerce, payment systems, digital advertising and business-to-business markets.
Large numbers of new businesses have chosen the tech sector, with enterprise creation speeding up since 2010.  Don't worry though; there is plenty of open space for more.
If this sounds too fast-paced and high-tech for your taste there are plenty of other new business opportunities in Indonesia. Beef is popular in the country but there is limited selection of good beef products, so high quality beef is mainly imported from Australia. Why not develop excellent beef here? Also, someone needs to develop a strain of wheat that will survive in Indonesia, to support the increasing demand for wheat products.
After-sale customer service is not a regular concept in Indonesia and enterprises that provide it will generate businesses that succeed more easily. Apparent areas of ineptitude in Indonesia that slow things down and irritate you and other expats are potential areas for change.
However, seeing business and life in Indonesia move more slowly than in your home country does not make Indonesia a lesser country. The order of life is different here. It takes some time to appreciate the local culture and find related weaknesses in your business plans. Spending a few months doing reconnaissance will be worth the time. After that it just comes down to doing it.
As an expat you have two paths to instigate a registered Indonesian business. The most costly path is to set up a 'PMA'. Some business sectors are allowed 100% foreign ownership through a PMA company, while other sectors require an Indonesian partner. The expensive part of the PMA is the government requirement for US$1.2 million in investment; luckily only 25% (US$300 thousand) is needed as 'paid-up' capital. For some this may not be affordable and the second route is via a 'PT' company with an Indonesian partner, whereby the foreigner is not allowed to own the PT in their own name. This path naturally has more risk.
Whatever business direction you choose, take the precaution to establish relationships with a recommended lawyer, notaris and accountant to help guard your rights and investment as you navigate the setup process.