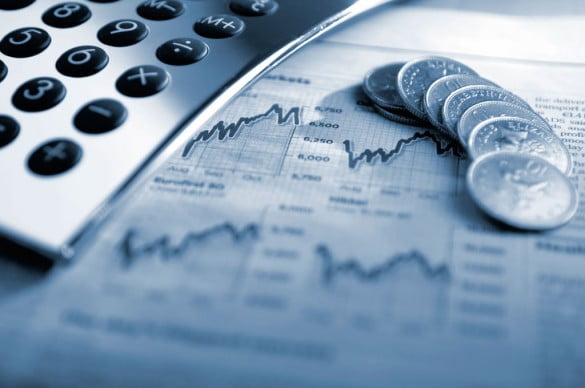 1. Don't accept below standard Health Insurance
Any expat with his head screwed on will be well aware of the importance of having health insurance whist living in Indonesia. If you don't have cover, you're paying. If you don't have the money, you're not getting the treatment.
But what about the quality of the insurance you have? Many expatriates are given health insurance as standard with their package but the quality can be very lacking. Evacuation cover is often not included. When it isn't included, it can cost tens of thousands of dollars before you have even sat in a hospital bed and many won't have much cover thereafter for the actual medical treatment.
Don't settle for the free mediocre cover; you don't want to have to appreciate the low-quality when it's too late and your medical bill is through the roof. Take the time out now to find a quality insurance provider and remember health insurance should be a product for life and if you buy the right plan now you should not need to chop and change providers every year.
2. Buy what you need, not what you want.
Many expatriates are lucky enough to benefit from great packages compromising large salaries with many facilities included, such as housing and transport. With less expenses and therefore higher rates of disposable income, expatriates are able to save a lot more of their money to invest into their future, their families and unforeseen large expenditure. Try to understand the difference between what you need and what you want. This is the key to saving your money.  It may sound difficult but your aim should be to save up to half of your disposable income. A hard pill to swallow but starting to save just 10-20% of your income now, and as your wealth increases you should be well on the way to that 50/50 saving to spending ratio.
There are many products to help you save your money. It's worth spending some time looking into what is out there. Some are geared around long term pension planning and some around short term saving perhaps towards a house, car or other large expenses. Monthly saving plans are most beneficial as they can take advantage of Dollar Cost Averaging. All of this can be explained by professional financial advisors.
3. Your family needs protecting
Expatriates can often enjoy a very good standard of living in Indonesia but that doesn't move the traffic when rushing to the hospital in an ambulance, it doesn't stop terrorist attacks and it certainly doesn't make ojek drivers take a driving safety course. The need to protect an expatriate's family here in Indonesia is significantly more important with the lofty packages, all of which is lost with that loved one's life. Thus leaving the families without all the necessities they need.
All too often expatriates underestimate the real cost of living here in Jakarta and consequently remain under-insured. The insurance value on one's life will never replace that loved one, however a life insurance claim can replace that lost income. An example might be an expatriate having 20 years until retirement with an annual income of US$120,000 plus benefits. One benefit being some life insurance with a sum usually equal to two to three times his or her annual salary. This is not enough cover. Think about the cost of housing, schooling, cars and holidays that are usually covered as part of the employment package. How about future bonuses, pay increases or promotions? So two or three times the expatriate's annual salary out of the next 20 years of his working life is simply not enough. The level of cover ideally should be increased to at least 10 times his annual salary depending on the specific situation. A more realistic sum assured for our hypothetical expatriate would be US$1.2m opposed to US$360k.
If you are domiciled from a country where inheritance tax is present, you should consider having a life insurance policy that can be written in trust as this keeps any potential claims outside of your estate and not subject to the tax. To accompany these products, we recommend having a will in place to ensure your loved ones benefit from your estate in a timely manner.
4. Continuously re-evaluate your finances.
If you have a financial advisor in Jakarta, they work for you. To make the best of the rapidly changing markets your advisor should be equally dynamic. As your circumstances change, your financial advisor can make recommendations to fit these needs. Getting married, divorced or having more children will mean a major change in your financial needs and will require extensive financial planning. Your situation will often be changing and so will the products and services out there. Make sure you have your advisor in front of you at least four times a year analysing all aspects of your finances. It's their job, don't settle for less.
5. Ensure professional advice
Most expats are utilising the knowledge and experience of a financial advisor. But in an unregulated environment expatriates need to be cautious. Before handing over your hard earned cash, check the companies out, do your homework, get referrals and never rush into anything. The advice you take and the directions you invest in can have an extremely significant impact on your financial future, so the last person you want to get into bed with is an advisor who is under qualified, under experienced and can only see a large sparkling dollar sign on top of your head.
Bio:
GMS Global Management Services, fronted by Mr. Paul Beale have been in Jakarta for many years now and have built a great reputation offering professional advice on all financial matters concerning expatriates in Indonesia. For more information, to book a consultation or to see our competition to win the brand new iphone5 this Christmas please visit www.gms-financial.com or call +62 21 520 3574.