The winners of Indonesia's most prestigious tourism awards have been revealed. Borobodur Jakarta continues to strengthen its position as the nation's Leading Business Hotel.
It was the moment that most hotel and resort companies had been waiting for. The Indonesia Travel and Tourism Awards finally unveiled its picks for this year's best accommodation providers across the archipelago. It is worth noting that one hotel in Jakarta stood out as a five-time champion.
During the event last week, on December 14, Borobudur Jakarta was recognized as "Indonesia's Leading Business Hotel". The announcement did not come as a surprise for the five-star hotel that first won the award in 2013. The year before, Borobudur won two awards, claiming the titles of "Indonesia Leading MICE Hotel" and "Jakarta Leading City Hotel". It has consistently taken home the accolade for Leading Business Hotel in recent years.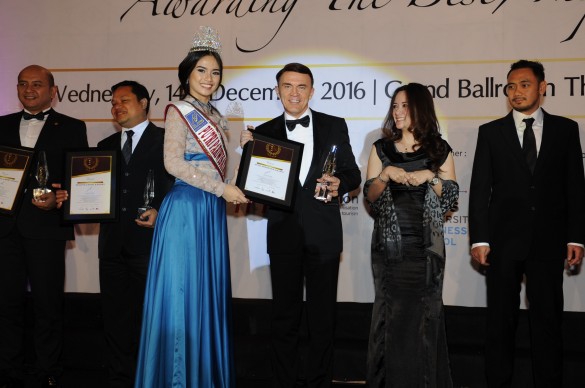 The award was presented by the Indonesia Travel and Tourism Awards Foundation at the Ritz-Carlton Jakarta. Through careful selection and voting, the organization has been working to honour outstanding hotel and resorts throughout Indonesia based on a variety of criteria, including service quality and brand image.
From a boutique resort to a fancy villa, these winners might just be your perfect destinations this holiday season. Check out the full list of those that made the cut here.
Featured Image via Pexels