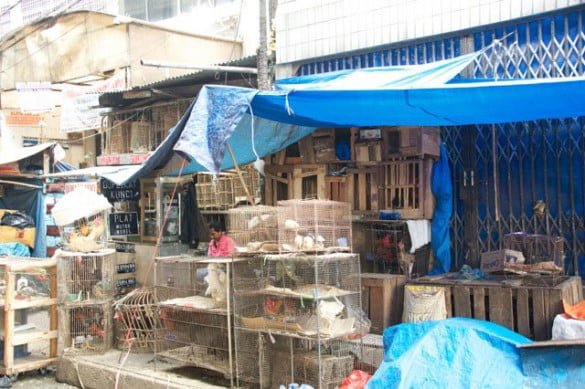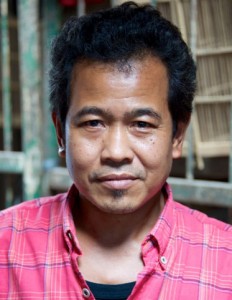 At 40 years of age Saiful knows a lot about the value of birds. He has been selling a variety of the furry creatures for the past ten years since he took over the reins from his father. He was trained by his father who taught him negotiation skills and the value of the many birds that he sells.
His produce include a large variety of chickens; the small ones sell for Rp.35,000 and the larger ones can fetch up to Rp.300,000. Some of the chickens he breeds himself and others he buys directly from other vendors. He had a number of cockerels for sale the morning I interviewed him among the noise and chaos of Tangerang market.
The competition was pretty fierce however he commands a prime position on the corner of two very busy streets. The cockerels are sold for cock fighting and some for eating and many of the birds are sold for their singing as the Betawi love to listen to the sounds of birds in the kampung, particularly in the morning.
He also sells pigeons, ducks and ornamental chickens.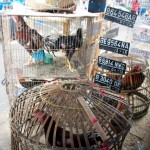 Despite the fact that Indonesia has the highest rate of bird flu deaths in the world, Saiful is not concerned and feels the risks are very low, despite the filthy conditions and bird excrement everywhere.
He feels he does not have any choice anyway as bird selling is his life and he enjoys the challenge of attracting new customers and looking after his regulars who come to him for quality and consistency of service. Saiful used to have a cleaning business based at Blok M but much prefers the challenge of selling birds.
The profit he makes of around Rp.100,000 per day goes to support his wife who stays at home to look after their six-month-old son.